>

How to Buy Bitcoin in Austria: Complete Cryptocurrency Guide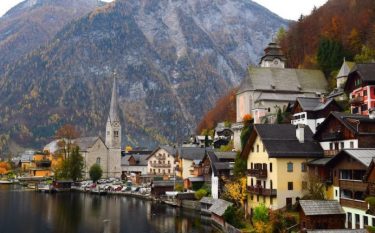 How to Buy Bitcoin in Austria: Complete Cryptocurrency Guide
Is Bitcoin Legal in Austria?
Before Bitcoin existed, regulators were already rather receptive to the financial technology boom more generally, and this trend has not changed throughout the evolution of the cryptocurrency space. While regulators and lawmakers in Austria have been tracking the cryptocurrency ecosystem closely, they've mostly taken a hands off approach to the industry up to this point. While the Austrian Government does as much as it can to promote new, innovative startups, they're also a bit cautious when it comes to new crypto assets that entrepreneurs are creating out of thin air via initial coin offerings (ICOs).
When it comes to laws and regulations specifically around cryptocurrencies, nothing new has been implemented in in Austria. In fact, the country doesn't even have any new laws that have been created for the fintech sector more generally. That said, the Austria Financial Markets Authority (FMA) has made some public comments in which they explain how Bitcoin and other cryptocurrencies work. In these remarks, the FMA has made it clear that there is no central bank or other centralized entity backing cryptocurrencies and these assets are not treated like other forms of currency (domestic or foreign). For regulatory purposes, most crypto assets are currently treated as commodities. For now, it appears that cryptocurrency users only need to worry about the law when it comes to either running an exchange or raising money via some sort of crypto token.
In terms of taxation, the rates in Austria are quite high. For short-term trading of cryptocurrencies, the Austrian population can be taxed up to 55% of their profits. However, cryptocurrency users who are holding their assets for the long term are able to avoid this tax, as cryptocurrencies held for longer than a year are not subject to capital gains taxes.
How to Buy Bitcoin in Austria
Pretty much any possible way of buying and selling bitcoin and other cryptocurrencies is possible in Austria. Whether you're looking to get the lowest fees on a global exchange or prefer to do your trading on a peer-to-peer basis, the various cryptocurrency businesses operating in Austria should have you covered. There are even multiple domestic crypocurrency exchanges based in Austria, which are usually the best possible option for someone get involved in the space for the first time.
Notably, Austria is one of the densest countries in the world when it comes to Bitcoin ATMs. These machines are extremely user friendly and allow anyone to turn cold hard cash into bitcoin in a matter of minutes. For people who want to be able to go from the legacy fiat currency world into the world of cryptocurrencies as quickly as possible, this is always going to be the best option. While the fees tend to be much higher than what is available via the online exchanges, these machines allow users to avoid the sometimes time-sensitive process of identity verification.
Kurant is a company based in Austria that has roughly 150 Bitcoin ATM machines in Austria, Greece, Spain, Germany, the Netherlands, and Italy, and they've been around since 2017. Additionally, their roots can be found in Coinfinity, which is a domestic exchange that was founded in 2014. There are 147 Bitcoin ATMs located in Austria, and many of the mare owned and operated by Kurant.
Bitcoinbon is another option for in-person purchases of bitcoin, and they are available at more than 4,000 drug stores and petrol stations throughout Austria. With this option, you're able to purchase a bitcoin voucher with cash and then redeem the voucher for bitcoin at a later time via the internet. The fee for using this method of purchase is quite high at 8 to 10%.
What is the Best Cryptocurrency Exchange in Austria?
Choosing the right cryptocurrency exchange in Austria will depend on your specific needs. However, for most people, the options can be narrowed down to two exchanges: Coinfinity and Kraken.
Coinfinity is going to be the best option for someone who is new to the cryptocurrency space. This is a full stack cryptocurrency services company that does everything from helping merchants get started with accepting Bitcoin payments to giving presentations for those who are interested in learning about this technology for the first time. Coinfinity is set up more like a brokerage than a traditional online cryptocurrency exchange, so they can provide plenty of additional customer support for those who are purchasing their first coins. As mentioned previously, they also offer the ability to buy and sell bitcoin via a multitude of Bitcoin ATMs around the country, which enables a level of convenience that is quite rare in any country around the world. Coinfinity customers are also able to purchase bitcoin via SOFORT with this platform.
If you're someone who is quite familiar with the cryptocurrency ecosystem and how everything works, then Kraken is going to be your best bet. This will give you access to global liquidity, which includes the most liquid BTC-EUR trading pair in the entire world. Additionally, Kraken supports a large number of alternative crypto assets that may be interesting for more sophisticated cryptocurrency speculators who want to see what else is out there beyond Bitcoin and Ethereum. The fees associated with trading on Kraken's powerful platform are also extremely low from a global perspective, so this is where you will want to move your money once you've become more familiar with the crypto asset market as a whole.
Should I Use a Bitcoin ATM in Austria?
While Austria is well-known for the density of Bitcoin ATMs in the country, especially when it comes to the city of Vienna, these physical Bitcoin machines will not always be the best option for a cryptocurrency trader. The main problem that you may run into with these machines is that the fees associated with them are quite high. Kurant, which is the largest provider of Bitcoin ATMs in Austria, does not display the fees associated with using their machines on their website, but a similar program, known as Bitcoinbon, that allows consumers to purchase bitcoin vouchers at convenience stores has fees that range from eight to ten percent.
The key advantage of using a Bitcoin ATM in Austria can be seen from the prospective of either privacy or convenience. With the Bitcoin ATMs from Kurant, users are able to purchase up to 250 euros worth of bitcoin and a variety of other cryptocurrencies without going through any kind of identity verification process. When someone tries to purchase amounts larger than this, they need to confirm both their identity and the origin of the funds with which they are purchasing cryptocurrency. If you just need a small amount of cryptocurrency in a hurry, a Bitcoin ATM can still be a pretty useful option.