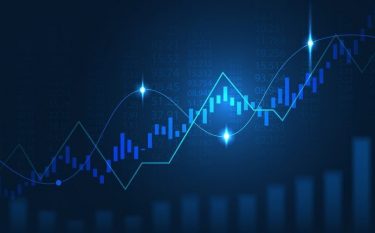 What is Tether? Comprehensive Guide to Buying USDT
Our Favorite Exchange for Buying Tether
International exchange with hundreds of different cryptos
Extremely simple sign-up process
Very high level of security
Users can invest in the success of KuCoin through KuCoin Shares
Pros & Cons of USDT
Stable/fixed value of one USD for each USDT

No value fluctuations

Available on most major exchanges
Controversy surrounding backing of each token

Value will never be greater than one USD per token

No guarantee that USDT can be exchanged for equivalent USD
Tether Overview
Initially Tether claimed that each token was backed by a an actual USD at a 1:1 ratio, but it has since been revealed to much controversy that it is not only USD, but also loans to affiliate companies, combined with USD and other traditional currencies such as the Japanese yen and the Euro, which make up the company's asset reserves. The company who released Tether, Tether Limited, states that customers have no legal claim, right, or guarantee that their USDT can be exchanged for USD.
Tether has since been released on other blockchain platforms, in a bid to create a stable coin that is interoperable with all major blockchains. Two of those platforms are EOS and Tron, two very large and popular blockchain platforms for a range of activities and applications.
Recommended hardware wallet for storing USDT
Tether Ratings
Supply
Total: Unlimited
Network Speed
Rating: Medium
Transactions per second: 30 transactions per second
Disbursement
Rating: Medium
Reason: Tethers disbursement fluctuates, with rising and falling deposits into the tether system. Most tether exists on Ethereum, while other tether sits on the EOS, or TRON blockchains.
Developer Engagement
Rating: Low
Tether: According to FCAS Crypto, the developer engagement of Tether devs is relatively low. Tether does not have an open source GitHub repository for the world to see their development, which is counter to the classic Bitcoin Open Source Transparency ethos.
Liquidity
Rating: High
Reason: Tether is one of the most widely held and traded coins in the world, due to the ability for people to hedge their bets against volatile assets such as Ethereum or Bitcoin. Tether is the goto stable coin because it was essentially the first asset to provide reliable stability in the crypto markets.
History of Tether
The first Tether (USDT) digital tokens were released in late 2014. At the time the CEO announced that the amount of USDT in circulation was 100% backed by its original currency and could be redeemed at any time with no exchange risk. This statement has since been retracted, Tether Limited offers no legal guarantee of customers being able to redeem their tokens for USD. Tether has at no point been able to provide financial verification that they have enough reserves to cover the issued tokens.
In early 2015, Bitfinex became the first exchange to enable trading of USDT on their trading platform. Bitfinex and Tether have a somewhat controversial history, but nothing came of investigations into potential price manipulation between the two. Since then Tether has been listed on almost all other exchanges.
What is Tether?
Tether is meant to work as a stablecoin, meaning its value remains pegged to the USD at a 1:1 ratio. This creates stable value by ending the fluctuations most cryptocurrencies experience.  Tether exists both on the Omni Layer (built on the Bitcoin blockchain), the Ethereum blockchain as well as EOS and Tron.
The purpose of Tether is to be a stable digital currency that can be used across international borders with no worry of your currency being devalued through exchange rates. It can be used in exchange for goods and services wherever it is accepted and always has a value equivalent to one USD. Transaction times are much faster than traditional foreign exchanges and it doesn't cost to send Tether across borders.
How to Buy Tether
You can purchase Tether on a number of cryptocurrency exchanges. It is easy to purchase Tether with fiat currencies. You can buy USDT on major exchanges through a variety of payment methods including credit cards and bank transfers through your bank account.
Here are some of the exchanges where you can buy USDT after you create an account:
The Advantages
Because USDT essentially provides little to no opportunity for financial gains, some may wonder why anyone would use it. In reality it is a useful alternative to traditional currencies for several reasons.
One of the main advantages of USDT is related to transaction times. Regular USD deposits and withdrawals made through foreign exchanges can take days to process and can be extended due to a host of other factors. In contrast to this, Tether transactions are completed in minutes.
Another advantage of USDT is related to transaction fees. Foreign currency exchanges average fees of $30, and if your currency is not normally supported by the exchange then there is an extra charge on top of that. Tether charges nothing for transactions between Tether wallets.
Finally, USDT is price stable, whereas generally cryptocurrencies are known for their price volatility. This is big advantage because rather than being concerned with the price of Bitcoin or Ethereum, you are simply concerned with the price of the USD. In addition, the perceived lack of risk can be extremely appealing.
The Disadvantages
The main disadvantage related to USDT is due to Tether Limited's inability to provide proof that each token is backed at a 1:1 ratio with USD. In fact, the company changed the statement on its website to reflect the fact that there is not a USD for every USDT issued, but instead may be backed by assets or receivables from loans made by Tether to third parties.
In addition, at present there are very few exchanges that USDT is directly convertible to USD, and if you wish to go through Tether directly you are required to have a $100K minimum and will be charged considerable fees.
Tether Frequently Asked Questions
---
Technically Tether's price never goes up or down, it is supposed to be valued at one USD. However, the value of USDT is therefore tied to the USD, so if the value of the USD rises or falls, USDT follows the same fluctuation in value compared to other currencies but is still worth one USD.
---
Tether exists in order to combat the price fluctuations associated with other cryptocurrencies. As a stablecoin, it is meant to provide customers with a consistent value token that they can use to purchase goods and services with or send currency across international borders with minimal transaction times and fees.
---
Tether was originally issued by Tether Limited, the first exchange to enable trading of USDT was Bitfinex. Tether can still be purchased directly through the company until they reach the maximum supply, and otherwise can be purchased on various exchanges.
---
No, while Tether is valued at a 1:1 ratio with the USD it is not the same as a USD. Tether Limited offers no guarantee that each token is redeemable for one USD and most audits indicate that the company does not have an equivalent number of USD for all the USDT that are circulating. In addition it is currently difficult to find an exchange that will give you a 1:1 ratio and in order to exchange through Tether directly you need $100K worth of USDT.
---
Yes, Tether is decentralized in theory. However, due to the necessity to back up its tokens with traditional banking assets it is reliant on traditional banking systems and thus both the company and its assets are subject to government action. In addition, Tether has shown the ability to reverse transactions and force hard forks, something that should not be possible with true decentralization.
---
Tether has been hacked once, $31 million worth of USDT tokens were stolen in November 2017, but it has not been hacked since.
Regarding the security of Tether in relation to its liquidity, it is currently not guaranteed to be redeemable at a 1:1 ratio for USD by Tether Limited which raises questions as to its overall stability and security long term.
---
Yes! You can store Tether on Trezor hardware wallets. It is also storable on Ledger hardware wallets, Ledger Nano X and Ledger Nano S, along with a variety of software wallets such as Exodus and Coinomi. In addition Tether has its own software wallet which solely supports Tether, though the use of this wallet was suspended when the hack occurred in 2017.