>

Buying Cryptocurrency in Germany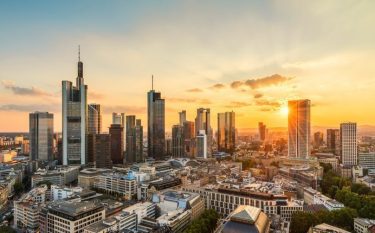 Buying Cryptocurrency in Germany
Best Cryptocurrency Exchanges in Germany
Trustworthy exchange
Supports many different funding options
Accepts users from across the globe
High trading volume
Funding Methods
Wire Transfer, ACH
Easy sign-up process
Lowest transaction fees of any major exchange
175+ different digital assets available
Free deposits
Funding Methods
Debit & Credit Card, Wire Transfer, ACH
Great for crypto beginners
Solid crypto/general trading platform
Reliable company with solid trust in the community
Fully supports credit cards for deposits and withdrawals
Funding Methods
e-Transfer & Wire Transfer
Is Crypto Legal in Germany?
Bitcoin is very much a legal technology and financial instrument to use in the country of Germany. Although it is not technically defined as a form of legal tender, there are many places, especially bars, around the country where Bitcoin is accepted as payment via on-chain transactions or the Lightning Network.
While the citizens of Germany do not have to worry about facing any legal trouble when it comes to using Bitcoin as a form of money, there are still laws and regulations around cryptocurrencies that must be followed in order to avoid trouble. Governments around the world want to be able to track the use of cryptocurrencies in illegal activities, such as ransomware attacks, so exchanges are still going to collect a large amount of personal information about their users in order to comply with various anti-money laundering regulations.
In addition to the regulations regarding the use of Bitcoin and other cryptocurrencies on exchanges, users of this technology must also understand that there can be tax implications of using Bitcoin for payments. Having said that, Germany is one of the better countries to live in when it comes to using cryptocurrency as a medium of exchange, as there are no capital gains that need to be paid if the asset has been held for one year prior to using it to purchase a good or service.
What are the Best Bitcoin Exchanges to Use in Germany?
Due to the level of regulatory clarity and general interest around cryptocurrencies in Germany, there are quite a few quality exchanges to choose from in this jurisdiction. That said, you will want to think about your own needs before even considering which cryptocurrency exchange in Germany will be the best option for your situation.
For advanced traders who are more interested in paying the best price possible for their crypto assets, Kraken and Bitstamp are two of the oldest, most well-established exchanges in the world. And they both offer their services within the country of Germany. That said, these two exchanges do not list every single cryptocurrency under the sun, so those of you who are interested in trading more niche assets may want to opt for Binance.
Another interesting option for the German market is eToro. That said, it's important to realize that the functionality of cryptocurrency on this platform is somewhat limited. For many crypto assets, users do not actually take ownership of the asset on this platform. Instead, financial derivatives are used to effectively bet on the future prices of the coins. For more established coins, users are able to withdraw their holdings to their own personal wallets.
If you're someone who is interested in privacy, then there are plenty of peer-to-peer options to take advantage of in Germany. In addition to traditional options like LocalBitcoins and Paxful, there are also plenty of Bitcoin ATMs available for those who want to try out paying for a beer with some Bitcoin over the Lightning Network for the first time.
What is the Cheapest Way to Buy Cryptocurrency in Germany?
There are a number of established exchanges that operate in Germany, and these sorts of advanced platforms for traders are always going to be the best option when it comes to finding the cost for turning your euros into Bitcoin or any other cryptocurrency. That said, it should be remembered that not all cryptocurrencies have trading pairs with fiat currencies, which means you may have to convert your euros into Bitcoin before you're able to gain access to the alternative crypto asset market. This means you will effectively be paying trading fees twice in order to gain access to some of the more niche cryptocurrency offerings.
Some of the established exchanges that offer low trading fees in Germany include Kraken, Bitstamp, and Binance. If these platforms are a bit too confusing for you, then you may want to opt for an exchange that allows you to simply make a credit or debit card-based transaction for your first Bitcoin purchase. Coinmama, Crypto.com, and Bitpanda are three popular options for making these sorts of purchases with traditional payments rails.
Where Can I Buy Altcoins in Germany?
While there are a number of different exchanges that will allow you to purchase altcoins in Germany, the reality is some of the most highly respected and trusted exchanges tend to stick with Bitcoin and a couple of the other major crypto assets. If you are someone who wants to dabble in some of the smaller crypto assets, then you'll want to take a closer look at Binance, which offers more than 1,000 different trading pairs and has one of the most reputable brands in the space.
As always, it's important to remember that there are a lot of scams out there, so be careful when it comes to placing a large amount of money in some of these smaller assets that do not have anywhere near the level of liquidity seen in something like Bitcoin.
How to Buy Bitcoin with a Credit Card in Germany
There are a few different platforms that allow you to purchase Bitcoin with a credit card in Germany. The exchange that offers the lowest fees for this particular payment option is Bitpanda. Having said that, Crypto.com has been running a promotion in 2020 that makes their platform another attractive option for purchasing crypto assets via a credit card.
While there's nothing wrong with purchasing Bitcoin with a credit card when you're first getting started in this space, it's important to remember that this type of transaction has a tendency to eat into the possible profits you could be earning when your crypto assets increase in value. After all, you will actually lose money if your crypto asset does not rise by at least 3% in nearly all situations where you originally purchased the cryptocurrency with a credit card.