Best Cryptocurrency Exchanges 2020: In-Depth Exchange Reviews
Looking for the best cryptocurrency exchange? We review crypto exchanges to help you decide which one makes sense for your cryptocurrency needs.
Buying cryptocurrencies starts with finding the best crypto exchange for you and your specific needs. There are many to choose from, with varying deposit and withdrawal fees, identity verification requirements, and user experiences. Below, we have listed the top crypto exchanges we recommend, and you can dive into our in-depth crypto exchange reviews. Whether you are an experienced trader, or looking to buy cryptocurrency for the first time, we are sure you will find a cryptocurrency exchange that supports all of your digital asset needs.
Best Bitcoin & Cryptocurrency Exchanges
Recommended exchange for buying BTC
Coinbase
User-friendly
Great customer service
Low services fees

Diverse and consistently updated choice of coins
Kraken
Trustworthy exchange
Supports many different funding options
Accepts users from across the globe
High trading volume
Binance
Easy sign-up process
Lowest transaction fees of any major exchange
175+ different digital assets available
Free deposits
Changelly
Extremely low fees
No sign-up required for non-credit card transactions
Over 150 cryptocurrencies offered including BTC, ETH, LTC
Sends crypto directly to your wallet instead of holding it
KuCoin
Relatively new exchange
Extremely simple sign-up process
Very high level of security
Users can invest in the success of KuCoin through KuCoin Shares
Coinmama
Excellent customer support
Very fast transactions
Major coins are available for purchase, including Bitcoin, Ethereum & Litecoin
Crypto.com
One-stop shop for crypto with built-in exchange, app, lending platform, debit card and more
Native CRO token assists in making low-fee transactions
Potential for high amount of interest when storing digital assets on Crypto.com
A long-term goal of building cryptocurrency adoption on whole
Shakepay
One of the most user-friendly exchanges
Licensed as an official Money Service Business in Canada
Incredibly fast with purchases taking minutes rather than hours
All assets on Shakepay are stored offline
Huobi
Easy & quick sign-up process
Has one of the largest lists of tradeable assets of any exchange on the market.
Very good customer service
Offers a non-custodial wallet called the Huobi Wallet
Etoro
Great for crypto beginners
Solid crypto/general trading platform
Reliable company with solid trust in the community
Fully supports credit cards for deposits and withdrawals
CEX.IO
Long-running cryptocurrency exchange
Withdrawals to credit cards
Robust mobile app
Easy sign-up
Staking available on site
Bitpanda
Trustworthy reputation
Best exchange in Europe
Variety of different crypto tokens available or trade
Great Exchange for Beginners in Canada
Coinberry
Fantastic on-boarding platform for new cryptocurrency users
Multiple funding methods
Fast, simple to use and easy to deposit
Great option for Canadians
Uphold
Diverse range of digital (and non-digital) assets you can purchase
Easy to sign up
Has been remarkably secure over the years
Available to people in over 180 different countries
Coinfield
User-friendly Canadian exchange that's great for beginners
Supports credit cards and Interac for deposits and withdrawals
Rock-solid history of security
Nice selection of different cryptocurrencies
Bitbuy
Fantastic UI for new cryptocurrency users
One of the highest levels of security for a Canadian cryptocurrency exchange
Lists all seven of the major cryptocurrencies including Bitcoin, Ethereum and EOS
Supports Interac and bank transfers for easy deposits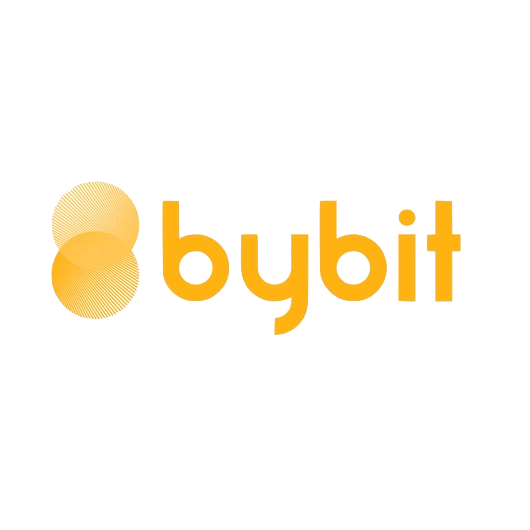 ByBit
Solid crypto-to-crypto exchange
Attractive fee structure compared to competitors
Surprisingly high liquidity
One of the most stable cryptocurrency exchanges
CoinSmart
Great on-ramp for Canadians looking to get involved with cryptocurrency
Backed by Canadian financial institute
Small but powerful portfolio of different coins including Bitcoin, ETH, Litecoin and more
Easy set-up for new crypto users
Newton
Bills itself as the "No-Fee Cryptocurrency Exchange"
Partnership with Plaid gives high-level of security
Excellent on-ramp for Canadian cryptocurrency users
Large amount of cryptocurrencies that are sometimes hard to find in Canada
Gemini
One of the most trusted cryptocurrency exchanges
The only crypto exchange founded by the famous Winklevoss twins
Lightning-fast deposits in the USA
Working hard with regulators in the US for widespread cryptocurrency adoption
Bitstamp
Serves over 3 million customers globally
One of the longest-standing Bitcoin exchanges
Regulated in the EU and USA
Easy to understand for new users with iOS and Android apps
What is an Exchange?
Exchanges act like a stock market for cryptocurrencies. You simply add funds to your account—using fiat currencies like USD or CAD, or a cryptocurrency like Bitcoin or Tether —and then you can trade that currency for another currency, like Ethereum or EOS, on the
Exchange.  You account on the exchange can be funded through your bank account. Most of the best crypto exchanges offer you the ability to buy the top cryptocurrencies directly with your credit card.
Once you purchase cryptocurrency on the exchange, you may want to transfer it to a secure wallet that you control. If you decide to leave your digital currency on the trading platform then you are free to engage in cryptocurrency trading. Top cryptocurrency exchanges offer competitive trading fees, have high trading volumes, easy to use trading platforms and top-quality customer support.
Why Do I Need an Exchange?
There are other ways to buy cryptocurrencies, including peer-to-peer trading and ATMs, but exchanges are the easiest way to trade fiat currencies for cryptocurrencies or to simply purchase cryptocurrency from the comfort of your home. With an exchange, you do not have to meet up with someone in person to buy cryptocurrency, and the fees are typically much lower than with Bitcoin ATMs.
The best crypto exchange for you depends on your needs. If you are exchanging Bitcoin for USD or CAD, you may need a cryptocurrency exchange that offers competitive rates for transferring fiat currencies to your bank account. If you are planning on cryptocurrency trading or simply are interested in diversifying your portfolio with a few different digital assets then you will want to peruse our crypto exchange reviews for the top crypto exchange in terms of trading fees, volumes, and transaction fees.
What Are the Best Crypto Exchanges?
Listed below are some of the best Cryptocurrency exchanges. Depending on your geographic location, some might be more accessible to you than others.
Coinbase
Kraken
Binance
Changelly
KuCoin
Coinmama
Crypto.com
ShakePay
Huobi
CEX.IO
Bitpanda
Coinberry
Uphold
Do All Exchanges Accept Credit Card or Bank Transfer?
Not all cryptocurrency exchanges accept credit card and bank transfer deposits, and some only support these methods through specific financial institutions such as SEPA. Some cryptocurrency exchanges exist only for trading cryptocurrency and therefore only accept deposits and withdrawals in cryptocurrency.
It is a good idea to pick a top crypto exchange from our crypto exchange reviews that allows you to buy and sell cryptocurrency with fiat currencies such as USD, EUR, GBP, or CAD. Each cryptocurrency exchange will offer different fees for the varying deposit and withdrawal methods that they accept, so we recommend figuring out how you would like to fund your account and whether you are planning on trading or holding your digital currency. Once you have determined that, you can look through our crypto exchange reviews for the exchange that will make your funds go the farthest.
I Bought Cryptocurrencies on an Exchange. Now What?
The crypto you bought is now on the cryptocurrency exchange and is stored in your exchange wallet. This is considered a non-custodial wallet, meaning you do not have complete control over your crypto assets stored in your wallet, the exchange does. Since exchanges deal with massive volumes of money and store large quantities of assets at many wallet addresses, they are an extremely tempting targets for hackers. The best crypto exchanges cycle assets to cold storage to reduce their exposure in the rare event of a hack.
The ever-present possibility of a hack is why we recommend that once you have bought your cryptocurrency, you transfer it to a wallet that only you control. If you are planning on engaging in cryptocurrency trading then we simply recommend you only leave as much of your digital assets on the exchange as you are willing to lose. While hacks are not very common anymore, they can happen. If you are thinking of staking your asset that can be done through an exchange as well, but there are hardware wallets that allow staking directly through their interface. For example, you can stake Tezos through a Ledger hardware wallet.
The safest thing you can do with your cryptocurrency is to store it in a software or hardware wallet to which you hold the private keys. Software wallets are often free and are certainly a step up in security compared to keeping them on the exchange. Hardware wallets such as the Ledger Nano X or Trezor Model T are some of the safest ways to store your assets in cold storage, meaning your crypto assets are offline, with no connection to the internet, making it extremely low risk of being hacked. Here are some of the best cryptocurrency wallets on the market today.
What Are the Benefits of Keeping My Assets on an Exchange?
Conversely there are a few interesting reasons why you may choose to store assets on the exchange instead of transferring them to a wallet:
Staking
Many exchanges offer both hard and soft staking options through their exchange. Hard staking means you have no access to those assets for the staking period and earn interest on that amount, while soft staking means you have the flexibility of taking the assets when you want and interest is often added daily. Top crypto exchanges such as KuCoin, Coinbase, and Binance offer both these options.
Events
Some exchanges offer trading competitions with rewards, where the top volume traders for an asset have a chance to win crypto or even physical prizes such as cars or electronics. Some of the top exchanges have gotten very creative with their events.
Crypto.com Exchange has an event which they call The Syndicate. Staking a minimum of 10,000 of their native token, CRO, for 180 days, gives users access to these events. During this 24 hour Syndicate, users have the ability to purchase a cryptocurrency offered at that Syndicate at a discount. This discount can be anywhere from 25%-50% off market price. Once the event has ended, users receive their discounted digital assets. Having these events has pushed CRO to the borderline of being a top 10 asset.
Convenience
While storing your assets on the exchange does come with the risk of exposing your assets, having them readily accessible to be traded for other cryptocurrencies or exchanged for fiat currencies is very convenient. Plus, each transaction you make sending to and from an exchange incurs a network fee. If you are likely to trade an asset, it makes more sense to leave it on the exchange. This is enable you to save on fees and increase your total income.
How Do the Major Cryptocurrency Exchanges Compare?
That is the question that all our reviews strive to answer. We have created informative guides to some of the most popular cryptocurrency exchanges and how they directly compare with each other based on attributes like beginner friendliness, fees, customer service, and features.
The best crypto exchange for you may not be the ideal exchange for a more experienced trader, it all depends on your specific needs.
Here is a look at some of our most popular comparison articles: