>

Best Cryptocurrency Wallets 2021: Comprehensive Wallet Reviews
You should always have somewhere safe to store money. That's as true with all-digital cryptocurrency as it is with paper money. The de facto way to secure your personal crypto is to use a wallet. Crypto wallets come in a variety of forms including online, desktop, and mobile; but the most highly recommended way to store your crypto is a hardware wallet. Hardware wallets actually combine the user-friendliness of a digital interface with the security of an offline device that generally looks like a memory stick or a dongle. They are fairly easy to use, very safe, and relatively cheap. After a considerable amount of testing here are some of the top crypto wallets we recommend for anyone looking to get into cryptocurrency.
The Best Crypto Wallet: Ledger Nano X
It's easy to see why the Ledger Nano X is frequently cited as a top pick for hardware wallet amongst the cryptocurrency community. Ledger's first crypto wallet — the Nano S — was already one of the most successful wallets of all time but the Nano X improves on it in many ways.
Perhaps the biggest single upgrade for the Nano X is Bluetooth capability with a built-in battery for wireless functionality. Bluetooth opens up a world of possibility for Crypto users because it allows for mobile support. That means you can now use your phone instead of your desktop computer to check out your balance or make a transaction.
In addition, Ledger upgraded the internal hard drive so you can fit over 100 different cryptocurrencies like Bitcoin, Ethereum, Litecoin, Ripple, Bitcoin Cash and many, many others. The device also has an upgraded screen, improved security features and better usability.
The one big downside of the Nano X is the price. It generally retails for over $100, which is a lot for a new crypto user. On the other hand, if you're going to hold a significant balance of Bitcoin or other cryptocurrencies it's not exactly a huge financial sacrifice.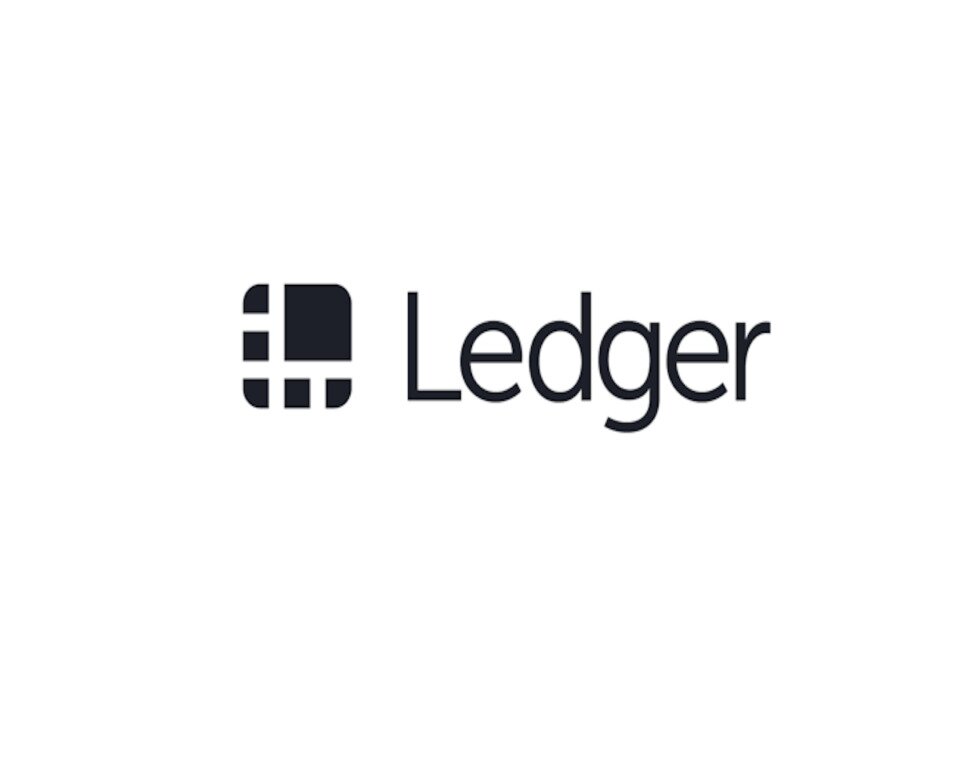 High-end wallet with top-tier security
Supports over 1300 crypto assets and tokens
Supports all major desktop and mobile operating systems
Ledger has developed their own operating system
Platforms Supported
Windows, MacOS, Linux, Android, iOS
The Best Budget Crypto Wallet: Ledger Nano S
Ledger's original crypto wallet — the Ledger Nano S — is still an excellent choice for Bitcoin beginners.
Coming in at under $60 the Nano S has many of the features of the Nano X at a fraction of the price. It's a tremendous value considering you're still getting award-winning security, pin-code protection and a 24-word back-up recovery phrase.
In addition, the Nano S is about half the size of the Nano X for people who prefer their wallets to have extremely small form factors.
Excellent value at price point
Easy to use
Supports 1000+ digital assets
Very secure
Platforms Supported
Windows, MacOS, Linus
An Alternative Crypto Wallet: Trezor Model-T
Trezor is very much the Pepsi to Ledger's Coke. Both are the undisputed heavyweights of the cryptocurrency hardware wallet world.
Like Ledger, Trezor also has a budget model, the Trezor One, but we think the higher-end Trezor Model T is particularly appealing.
The Trezor Model T is one of the only crypto wallets that has a full color touchscreen display, which makes it a breeze to use. Having a full screen on the device is a massive improvement over the tiny monochrome screens that most company's utilize. Interestingly you can use the Trezor T for more than just cryptocurrency. It also has a password manager where you safely store passwords or other digital keys.
The downside is that the Model T is prohibitively expensive and generally retails for over $150 making it one of the most expensive options on the market. Sadly the other downside of the Trezor Model T is that there's no Bluetooth support, which means that mobile users are out of luck.
Top-tier cryptocurrency wallet with impressive touchscreen
Compatible with a number of software wallets
Store cryptocurrency, passwords and other keys with ease
Excellent customer support
Platforms Supported
Windows, MacOS, Linux
How Hardware Wallets Work
So why do you need a cryptocurrency wallet? One of the first things you have to understand about cryptocurrency is that pretty much all crypto exists on a public ledger of some sort. That public ledger, which is typically a blockchain, essentially acts as a decentralized bank.
When you acquire Bitcoin, or other cryptocurrency, they are sent to an address, that is a string of text called your public key. Your wallet, stores a corresponding piece of text called your private key, which is how you prove ownership over the cryptocurrency.
If you lose your private keys then you've lost your crypto. It's as simple as that.
That's why many crypto experts recommend storing your private keys using an offline method so that you can't be hacked or compromised.
There are two ways that any crypto expert would recommend.
Physically write down a recovery phrase, that you can use to recover your private keys. Recovery phrases usually consist of 12-24 random words, that you can import into a wallet to recover your funds. Twelve words are much easier to write down correctly, rather than 64 alphanumeric characters.
Use a Hardware Wallet. Hardware wallets let users store their private keys in an offline physical device that you can always plug into your computer or mobile device to make a quick digital transaction. Hardware wallets also have excellent back-up features that could potentially save your cryptocurrency if you lose your physical crypto wallet.
Reviewing Additional Crypto Wallets
We've listed our top three main picks for hardware cryptocurrency wallets above but there are plenty of other wallets on the market. Here's a quick rundown of the other hardware wallets available.
Trezor One
This is a very good hardware wallet that compared very well to the Ledger Nano S. The two devices are very similar and priced nearly identically at the low end of the market but we prefer the form factor of the Nano S. On the other hand, the Trezor One does have a bigger screen so that might push it over the top for some users.
Affordable price
Simple to use
Supports over 1000 coins and tokens
Trusted brand
Platforms Supported
Windows, MacOS, Android, iOS
KeepKey Hardware Wallet
KeepKey is an underrated hardware wallet with a very large LED display that came to the market significantly later than Trezor or Ledger. It's actually one of the lower cost wallets and the big screen makes using it very easy. The downside is that it's not very portable due to its form factor and the company doesn't have the long-term reputation of Trezor or Ledger. This is one to watch for the time being.
Hardware wallet that offers a high degree of security for its users
Simple integration with ShapeShift, a non-custodial crypto exchange
Can be used with any desktop, laptop, or Android device
Large screen helps with UI
Platforms Supported
Windows, MacOS, Linux, Android
Ellipal Titan
The Ellipal Titan is a new addition to the market and the only device that is "airgapped", which means it's completely absent of wires or even wireless connection. That means it's potentially the most secure device on the market. It also features a full screen, which essentially makes it a smartphone without connectivity. The upside is that you don't have to plug it in and you can make transactions by scanning a QR code with coinciding mobile app. It's too early to reach a verdict on the Titan and we'll be keeping a close eye on it.
Completely air-gapped hardware wallet
Tamper proof and keys are never exposed to the internet
Connects with the Ellipal app to easily send and receive crypto
Up-and-coming company
Platforms Supported
Android & iOS
Different Kinds of Crypto Wallets
While hardware wallets are often considered the best way to store cryptocurrencies it's important to note there are other ways to hold your crypto. Perhaps the best thing about non-hardware wallets is that they tend to be free. Here's a look at the alternatives to a hardware wallet.
Exchange (Free)
It's possible to buy digital assets on a cryptocurrency and just leave them parked on the exchange itself. This is referred to as a "custodial wallet" and is considered one of the least safe ways to store cryptocurrency because a third-party holds your private keys. Several high-profile exchanges have filed for bankruptcy and essentially robbed their customers. Exchanges have become much more reliable over the years but we don't recommend leaving any sizeable amount of cryptocurrency on an exchange. It's easy but very unsafe for long-term storage.
Desktop Wallet (Free)
Desktop wallets are easy to use but significantly safer cryptocurrency exchanges. At least with a desktop wallet your private keys are at least stored on your own personal computer. That means your personal computer would have to be compromised to get your coins stolen. It's definitely possible, but unlikely. The plus side is that its very easy to make transactions using your desktop wallet because the keys are already on your computer and you don't have to plug in anything. Generally desktop wallets are free.
Mobile Wallets (Usually free)
Mobile wallets are also very convenient but are considered more secure than desktop wallets because smartphones are generally less prone to malware than personal computers. Furthermore, some mobile wallets allow you to add extra layers of security such as 4 digit PINS, or fingerprint identification. Other than that, they work much the same way as desktop wallets, which means it's very easy to send and receive cryptocurrency on your personal device. You might be in trouble if you lose your smart phone, however. Fortunately if you've made backups of your recovery phrase, or private keys, you shouldn't have anything to worry about.
Why Hardware Wallets Are the Best
It's for all the aforementioned reasons that hardware wallets are generally considered the best way to store digital assets.
Hardware wallets are exceptionally hard to crack. A thief would have to physically steal your device and break your pin code, which is very, very unlikely. Hardware wallets essentially utilize two-factor authentication (your device and your computer) with the added security of keeping your device offline nearly 100% of the time.
It's also relatively easy to make transactions with hardware wallets once you plug them into your computer.
Hardware wallets come with the ability to back up your funds with a recovery phrase, which is just one more reason why hardware wallets are an ideal cryptocurrency storage device. Hardware wallets are simply the full package when it comes to storing cryptocurrency safely.
The Best Wallet for You
When picking a hardware wallet you should keep in mind that it's slightly subjective and there are some features that will likely appeal more to you than the average person.
For people just getting started in cryptocurrency it's easy to recommend budget options from Ledger and Trezor. They cost less than $60 and provide a reliable — if somewhat basic — way of safely storing your cryptocurrency.
You could also start out with a software wallet, which is even easier to use and generally free, but less secure.
Even if you don't plan on buying a large amount of cryptocurrency it's still worth buying a wallet and getting used to the process of owning and storing cryptocurrency.
On the other hand you might plan on using a phone with your wallet, which means you'll need to look at something like the Nano X. Big screens might also be appealing to you so that means you'll have to look at the more expensive options.
In general here are some of the things to consider when buying a hardware wallet:
Price
Security
Mobile support
User interface
Physical size of device
Reliability
The Best Non-Hardware Wallet
Hardware wallets are often considered the best way to safely store Bitcoin but they certainly aren't the only way to do it.
There are plenty of desktop and mobile wallets that get solid reviews from the crypto community.
Desktop and mobile wallets are particularly good for keeping a small amount of cryptocurrency for making transactions. Plus they are free.
Here's a quick run-down of some of the more popular non-hardware crypto wallets:
Exodus — Desktop Wallet
Exodus Wallet has a lot to offer as a cryptocurrency wallet. From a slick interface, to a built in exchange, Exodus is one of the most popular cryptocurrency wallets on the market.
The wallet displays all your cryptocurrency in an illustrated manner — like a stock portfolio — complete with graphs, charts and more. It's an excellent way to store multiple cryptocurrencies and get an idea of how all your coins are doing. In other words: investors will like Exodus.
Exodus recently incorporated support or Android and iOS so you can actually use it on mobile as well as desktop.
Free to download for desktop & mobile
Supports multiple hardware wallets
Supports over 100 cryptocurrencies
Great customer support
Platforms Supported
Windows, MacOS, Linux, Android, iOS
Crypto.com Wallet
The Crypto.com wallet is a new addition that will likely only be of interest if you use the Crypto.com platform heavily. You can leave your coins on Crypto.com but the site also launched a non-custodial wallet recently where you actually hold onto your private keys. It's a fine starter wallet and lets users stay within the Crypto.com ecosystem.
A secure, non-custodial wallet in the Crypto.com ecosystem
All the features you'd expect from an industrial-grade cryptocurrency wallet
Slick design and very strong U.I. for new crypto users
Easily transfer funds from Crypto.com to Crypto.com Wallet
Cryptocurrencies
BTC, ETH (& ERC-20), XRP, XLM
Platforms Supported
Android & iOS
Atomic Wallet — Desktop Wallet
Atomic Wallet is another strong option in the software wallet market.
Atomic is a de-centralized multi-currency wallet that's available for Windows, MacOS and Linux. Interesting Atomic uses BitTorrent technology to maintain its independence and give its users a solid experience at no cost. Atomic also lets users use bank cards to purchase cryptocurrencies inside the wallet, which is a very nice feature. You can also swap different cryptocurrencies inside the app.
Users have plenty of options with Atomic as the wallet supports over 500 different cryptocurrencies and tokens. The downside of Atomic is that there's no support for hardware wallets and support for the wallet is fairly lackluster.
Over 500 coins and tokens supported
Free wallet
Easy to use for beginners
Very secure
Platforms Supported
Windows, MacOS, Linux, Android, iOS
Guarda - Desktop & Mobile Wallet
Guarda is an interesting wallet in the cryptocurrency space that will likely appeal to the open-source crowd. It provides a non-custodial storage solution for a variety of digital assets including Bitcoin, Ethereum and over 40+ others. It's also possible to purchase Bitcoin directly in the wallet thanks to its integration with Simplex. One of the killer features of Guarda is that you can connect it to a Ledger hardware wallet to give yourself an extra layer of protection. On the downside Guarda does not offer support for connecting Trezor or KeepKey hardware wallets.
Integration with Ledger hardware wallets
Ability to trade between cryptocurrencies within the wallet interface
Support for 45 cryptocurrencies and 10,000 tokens
Ability to create your own ERC-20 token
Platforms Supported
Windows, MacOS, Linux, Android, iOS
BRD Wallet — Mobile Wallet
BRD Wallet, formerly known as Bread, is one of the easiest mobile wallets for cryptocurrency beginners.
BRD focuses heavily on making its software simple and easy to use and they mostly pull it off with a simple interface that almost anyone could understand immediately. Interestingly it's even possible to purchase Bitcoin in the app in some countries.
Because BRD focuses so heavily on accessibility it does fall behind some of its competitors when it comes to security and you won't find 2-factor authentication or more security features. One other downside of BRD is that it only supports Bitcoin, Bitcoin Cash and Ethereum.
BRD is only available on iPhone and Android.
Free to download for iOS and Android
Setup only takes a matter of seconds
The keys are stored in your phone only
Lightweight and easy to use
Cryptocurrencies
BTC, ETH, BRD Token
Platforms Supported
Android & iOS
Mycelium Wallet
Mycelium is often referred to as "The Default Bitcoin" thanks to simple design and ease of use. The wallet launched in 2013 and has been one of the more reliable software wallets ever since. The wallet also has beginner and expert modes, which enables everyone to get the most out of the software. The one downside to Mycelium is that it only offers native support for Bitcoin and Ethereum, which makes it a sub-optimal choice for holding tons of altcoins.
Create a wallet and begin using in seconds
Super fast connection to bitcoin network through Mycelium's super nodes
Private keys encrypted, held only by user, and never leave the wallet
Beginner mode for simplicity - Expert mode for advanced users (includes API)
Cryptocurrencies
BTC & ETH
Platforms Supported
Android & iOS
Edge — Mobile Wallet
Edge is the main competitor to Mycelium and it offers a much flashier interface with a variety of new features including Fast Touch log-in on iPhone and automated back-ups.
It's easy to store multiple wallets in a single account, which means you could set up your account similarly to a traditional banking account with "savings" and "checking" accounts.
Edge doesn't have quite the history of Mycelium but it's rapidly developing a loyal customer base.
Great wallet for new cryptocurrency users
Lightweight and easy to install
Earn interest on crypto directly in wallet
One of the most secure software wallets
Platforms Supported
Android & iOS
MyEtherWallet
MyEtherWallet is one of the more specialized software wallets in the cryptocurrency space as it focuses on — you guessed it — Ethereum. You're not completely limited to Ethereum, however, as MyEtherWallet (or MEW as its affectionately known) also offers support for ERC-20 tokens. Users of MEW are completely in control of their own funds and can even purchase Ether from within the the app using a debit or credit card.
Easiest wallet for cryptocurrency newcomers to get started with Ethereum
Users are in full control of their own private keys
MyEtherWallet.com platform makes it easy to access all of the applications built on Ethereum
Hardware wallet support
Cryptocurrencies
Ether & all ERC-20 tokens
Platforms Supported
Windows, MacOS, Android, iOS
Electrum Wallet
Electrum is one of the oldest Bitcoin wallets in existence and, as a result, its also one of the most popular digital wallets. According to some estimates Electrum is responsible for 10% of all Bitcoin transaction. The wallet itself is slightly old school and less intuitive than some of the more modern wallets. Altcoin users need not apply, however, as Electrum is dedicated solely to Bitcoin.
Two-factor authentication available for transactions
Hardware wallets can be used with this wallet
Default wallet included in the Tails operating system for privacy-focused users
Bitcoin support only
Platforms Supported
Windows, Linux, MacOS, Android
Argent Wallet
Great wallet for Ethereum (and ERC20 token) users
Slick UI that's easy to understand
Users can purchase cryptocurrency within the wallet
Helps make sense of Ethereum ecosystem
Cryptocurrencies
All Ethereum Tokens
Platforms Supported
Android & iOS
How Do the Major Crypto Wallets Compare?
There are plenty of great cryptocurrency wallets out there but you might be wondering how they compare to each other. Fortunately we've taken the time to compare some of the most popular wallets based on features like security, software, cost and more.
Here's a look at some of our more popular comparisons: