>

XRP Review: Where and How to Buy Ripple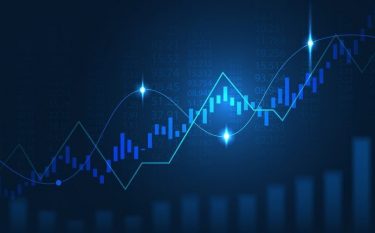 XRP Review: Where and How to Buy Ripple
Our Favorite Cryptocurrency Exchange for Buying Ripple (XRP)
Coinbase is our recommended exchange for buying Ripple. You can view our in-depth reviews of all exchanges on our best cryptocurrency exchanges listings page.
User-friendly
Great customer service
Low services fees
Diverse and consistently updated choice of coins
Funding Methods
Debit & Credit Bank, PayPal, ACH, Bank Transfer
General Overview
Network being adopted by banks and financial institutions

Nearly instantaneous transaction speed

Cheap transaction costs

Ability to exchange any currency or valuable

Formal verification of smart contracts
Majority of XRP held by Ripple Labs

Concerns of centralization

Difficulty in grabbing market share; competition

XRP not necessary to use RippleNet
XRP Ratings
Supply
Max Supply: 100,000,000,000 XRP
Network Speed
Rating: High
Transactions Per Second: 1,500. Ripple is scalable in terms of transactions per second. It has one of the best, and tested throughputs with respect to payment networks.
Disbursement
Rating: Low
Reason: The disbursement is completely within the control of Ripple Labs. They control what portion of XRP's reserves enter circulation each month. It's possible that as much as 1 Billion tokens can enter circulation on any given month, although this has never been the case. Many are uncomfortable with the amount of tokens owned by the executive branch of the Ripple team Brad Garlinghouse and Chris Larson.
Developer Engagement
Rating: High
Reason: Ripple has a thriving ecosystem of bankers, economists, and companies. The supporting entities, including Ripple Labs has deep pockets. They keep pushing the limits, and creating new products that integrate with Ripple Net. Check out their github repository, one of the most active cryptocurrency projects code repositories.
Liquidity
Rating: High
Reason: Ripple has consistently achieved the status of being one of the most liquid cryptocurrencies in the world due to the partners that are using, and backing the project. Some names like American Express, and Santander use the network for cross border payments. That combined with virtually every cryptocurrency exchange offering XRP pairs makes XRP a highly liquid asset.
History of Ripple: What is XRP
In 2004, Ryan Fugger, a web and decentralized systems developer, was working on a local exchange trading system. The goal was to develop a decentralized monetary system that would allow people to create mediums of exchange for whatever asset they wished, eventually launching a website. In 2012, Jed McCaleb and Chris Larsen approached Fugger with their idea for a digital currency. The system would rely on transactions verified by a consensus process among network users.
Fugger decided to let McCaleb and Larsen take over Ripple, and the pair co-founded OpenCoin, which was later rebranded to Ripple Labs, Inc. when McCaleb left the company less than a year after founding it. They then rebranded again in 2015 to just Ripple.
In January 2013, Ripple released the XRP token, creating 100 billion of them (80 billion were allocated to the company and 20 billion were split between the founders). The 80 billion held by the company has been since held, distributed to partners, given away, and placed in escrow, in various quantities.
Since its release Ripple has attracted many partnerships from banks and other financial entities.
How to Buy XRP Right Now
As with most cryptocurrencies the best way to buy Ripple is through a cryptocurrency exchange. Exchanges are the de facto method of purchasing cryptocurrency and convenient. In the same way you'd buy Bitcoin, you'd simply need to open an account at any of the exchanges we recommend in this XRP review.
How Does Ripple Work: Comparing Transactions for Consensus
Unlike Ethereum or Bitcoin, which use Proof of Stake and Proof of Work consensus methods respectively, Ripple transactions rely on a consensus protocol across the network. The network consists of independent validating nodes that constantly compare transaction records. When a majority of nodes agree upon the current state of the ledger, the transactions are considered valid and consensus is achieved when the nodes apply the same set of transactions to the ledger. The XRP Ledger (XRPL), as it is called, works as a distributed economic system that stores the accounting information of the network participants but also provides exchange services across multiple currency pairs. The XRPL is an open source distributed ledger separate from Ripple.
RippleNet, however, is exclusive to Ripple, and is a three-product suite designed as a payment solution system for banks and other economic bodies and is built on top of the XRP Ledger. The suite consists of three products: xRapid, xCurrent, and xVia.
xRapid: A Liquid Conversion Bridge
xRapid is an on-demand liquidity solution that uses XRP as a global bridge currency between multiple traditional currencies and uses the XRP Ledger in order to enable faster confirmation times and extremely low transaction fees. If John who lives in Canada, wants to send $100 to Jane who lives in Australia, he sends the money to a financial institution that is using xRapid, who converts his $100 CAD to XRP, and then the XRP is converted into the equivalent amount of AUD, which Jane can withdraw almost instantly.
xCurrent: No XRP Needed
xCurrent is a solution designed to provide instant settlement and tracking of cross-border payments between RippleNet members, but it does not use the XRP Ledger or XRP by default. Instead it is built around the Interledger Protocol, which connects different ledgers or payment networks. There are four components to xCurrent: messenger, validator, ILP Ledger, and the FX ticker. The messenger is currently the most used portion of the product, as it allows financial institutions connected by RippleNet to exchange information regarding risk and compliance, fees, rates, payment details, and expected time of funds delivery. However, none of this exchange requires XRP.
xVia: The Simple Payment Network
xVia is an Application Processing Interface that allows banks and other monetary service providers to interact within a single framework without having to rely on multiple payment network integrations. It also allows them to create payments through other banking partners connected to RippleNet and enables them to attach invoices or other information to their transactions.
The Advantages of Ripple: Bank Adoption
The main advantage of Ripple is that it is being adopted by numerous banks and other financial institutions. Moreover, it has cheap, nearly instantaneous transactions, and it has the ability to allow the exchange of any valuable, whether it be a piece of memorabilia or a pair of shoes – or a pair of collectible sneakers.
By using XRP as a bridge currency between other currencies and assets, it creates instant liquidity. If it were to be adopted seriously by banks, they would hold reserves of XRP rather than multiple traditional currencies and be able to complete foreign exchange transactions without the need for multiple accounting measures. The network would work almost instantaneously with nearly zero cost for the transaction, making it attractive to those trying to send money to family or friends in other countries.
The Disadvantages of Ripple: Greedy Holdings
While the potential for cross-border payments with Ripple is fantastic, there are currently multiple disadvantages that present themselves. The company itself still holds a majority of the XRP that was created at launch, and also maintains control over many of the biggest nodes in the network, which has led to questions regarding the true decentralized nature, or lack thereof, of Ripple. The company responded to these issues with a decentralization strategy in 2017, but it has not been updated since then. So, if anyone asks you how to buy Ripple, you can introduce them to one of the exchanges we feature on this page or hope that they know someone at the company who is holding XRP hostage.
The larger concerns would be issues related to competition and utility of the XRP token. While Ripple has been adopted by many financial institutions (around 800), and SWIFT (an industry giant when it comes to cross-border payments that has over 11,000 institutions at its fingertips), if they were to create their own similar product, they would have an easier time deploying their solution across the globe than Ripple and likely render it obsolete.
In addition, companies currently using RippleNet rarely actually use XRP to perform transactions, instead they use the network to communicate with each other and can transfer dollars, Euros, or other currencies without using XRP. In order for the XRP token to truly become valuable, these banks and financial institutions would need to start using it as their funding source for cross-border payments, rather than simply being able to use the communication functions of the network to make their transactions easier. The network itself is currently more valuable than the token in terms of making cross-border payments, which is concerning in the long-term.
How to Buy XRP: Ready to Purchase
Knowing how to buy Ripple is probably the most important step in understanding how this cryptocurrency works. Whether you are planning on sending cross-border payments or are looking to purchase something other than Bitcoin to add to your cryptocurrency roster, you're halfway there.
XRP Frequently Asked Questions
---
No, Ripple does not have more volume than Bitcoin. In terms of market cap, Bitcoin holds well over ten times the volume of Ripple, and the same can be said of daily trading volume.
---
Ripple has provided a payment solution for banks and other financial institutions, but it has not "solved" payments. In order to say that Ripple has "solved" payments it would need to be adopted by every bank and financial institution both as their network and as their financial reserves.
---
Yes, Ripple is a US-based company founded in 2012.
---
Yes, there was and still is an ongoing lawsuit against Ripple. The class action lawsuit alleges that Ripple issued and sold the XRP coin, one of the largest by market cap, as an unregistered security. Regulators are currently deciding whether XRP is a security or a commodity, and were it to be determined a security, the price of the token would likely be at risk.
---
Ripple is not really similar to Bitcoin. It is not a blockchain like Bitcoin, but instead a network of validating servers comparing their ledgers and transactions. Ripple's XRP is also not mineable, whereas all Bitcoin has to be mined and likely will not reach its total supply for over 100 years. The total supply of XRP is already in existence.
---
Ripple is so cheap because of the amount of Ripple in existence. Currently, there are more than 40 Billion XRP in existence, with a total possible amount of 100 billion. The price per Ripple is very little, but in total, all XRP is the third largest cryptocurrency by market cap. Don't let the individual XRP price trick you into thinking Ripple is cheap!
---
Libra could be considered competition to Ripple and thus could affect price. However the Libra project is nothing more than a whitepaper at this time, and the CEO of Ripple is not concerned with Libra.
---
No, Ripple has extremely low fees, fractions of a cent. If not for the worry of a DDos attack on the network, there would actually be no fees at all to use the network.