>

How to Buy Tron: A Complete Review of TRX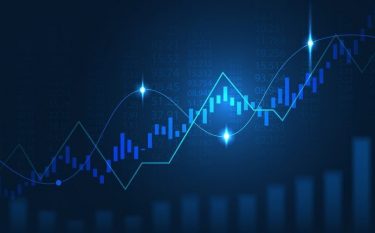 How to Buy Tron: Review of TRX
Recommended Exchange for Buying Tron (TRX)
Kraken is our favorite exchange for buying Tron. You can view all of our in-depth cryptocurrency exchange reviews on our best crypto exchanges listings page.
Trustworthy exchange
Supports many different funding options
Accepts users from across the globe
High trading volume
Funding Methods
Wire Transfer, ACH
General Overview
Tron focuses on providing superior throughput and scalability

Tron acquired BitTorrent in order to massively increase the blockchain network's overall userbase

According to DappRadar, some of the most of the popular dapps are being built on Tron
Various controversies surrounding Tron, such as parts of the white paper being plagiarized from other projects

Tron has a long way to go to complete its roadmap. Forecasted to be finished in 2025.
Best Exchanges for Buying Tron
You can buy Tron (TRX) at the following cryptocurrency exchanges:
Best Tron Wallets
Our recommended wallet for storing TRX is the Ledger Nano X. There are many wallets that are strong options for Tron, including:
TRX Ratings
Price
All-Time High: $0.300363 USD (Jan. 05, 2018)
All-Time Low: $0.001091 USD (Sept. 15, 2017)
Market Cap
$2,182,766,837 USD
Supply
Circulating Supply: 71,659,657,369 TRX
Total Supply: 100,850,743,812 TRX
Network Speed
Rating: High
Transactions Per Second: 2000+ Tx/s. Tron network also has zero transaction fees.
Disbursement
Rating: Medium
A third of Tron's token supply is held by the Tron Foundation. Although the foundation originally declared 33.25 billion Tron tokens as unavailable for use back in 2017, the lock associated with these funds expired in January 2020. TRX doubles as voting power to govern the network, if the Tron Foundation controls 33% of the tokens of the network, then this might be a level of centralization that is uncomfortable for some users.
Developer Engagement
Rating: High
The Tron Foundation possesses a large amount of funds at their disposal for funding any development efforts for the Tron network. The funds unlocked in early 2020 were worth nearly $450 million at the time.
Liquidity
Rating: Medium
Tron currently caters to roughly $1.6 billion worth of real daily trading volume, according to CoinMarketCap. This places Tron consistently in the top fifteen cryptocurrencies; nevertheless, these trading levels are nowhere near those of Bitcoin.
History of Tron
Justin Sun founded Tron back in 2017. The initial coin offering (ICO) raised $70 million for the Tron Foundation. In its early days, Tron faced a number of allegations of plagiarism from other cryptocurrency projects and pundits.
In 2018, the TRX token was migrated from Ethereum to its own native blockchain. In the same year, the Tron Foundation acquired BitTorrent, a company that operates the massively popular peer-to-peer file sharing network under the same name. A separate token for BitTorrent was also eventually launched on the Tron blockchain.
TRX remains a top 20 coin in terms of market cap and it's easy to buy Tron on many of the world's most popular crypto exchanges.
Advantages of Tron
The advantages of Tron over other smart contract platforms remain unclear, such as Ethereum, which is more developed than Tron. Currently, the price action related to TRX has clearly correlated with the promotion of Tron by Justin Sun and the Tron Foundation. While sideshows such as a canceled lunch event with the investing legend Warren Buffet attracted a lot of attention to the platform, it's unclear what advantages Tron offers at a technical or fundamental level.
The developers of Tron have stated that their intention is to create a decentralized protocol that aims to build worldwide free content entertainment system. It's not clear exactly what that means but the protocol has been used for some online gambling applications. Tron has also partnered with video game companies to provide rewards for gamers. There's even some hope that Tron could be utilized in the art space to reward artists.
At this point its clear that Tron developers definitely want the coin to be used (unlike some coins that seem to have no use cases) but it's tough to figure out what would make Tron a better fit than some of the more popular coins.
Disadvantages of Tron
A key disadvantage of Tron is that Ethereum already exists, and Ethereum has much greater developmental and monetary network effects built around it. For Tron to have any substantial role in the market, it will need to delineate itself from pre-existing platforms. Some researchers have even gone so far as to call Tron an "Ethereum Clone".
Additionally, a basic function of most blockchain networks is to offer censorship resistance, which is provided by the particular network's relative level of decentralization. Tron's future is highly reliant on funding and promotion from a centralized source, namely Justin Sun and the Tron Foundation. That means that the coin will always be closely connected to the fortunes of Sun. That's not necessarily a bad thing as there are plenty of people who regard Sun as a genius (including Alibaba chairman Jack Ma) but there are also some detractors.
Tron FAQ
---
Tron is not a fork of Bitcoin. Although Tron borrows several of its architectural ideas and hallmarks from other popular protocols.
---
Tron was originally based in Singapore. However, the Tron Foundation also has offices in San Francisco, California.
---
Ethereum has much greater network effects around it, in terms of developers, ETH popularity, and novel project development. One key difference is the inherent scalability advantage that Tron gains by using a completely different governance mechanism. Besides this, there are few useful differences between Tron and Ethereum as smart-contract platforms.
---
Mining does not exist in Tron, as it uses a consensus mechanism called delegated-proof-of-stake rather than proof-of-work. Instead you'll have to buy Tron from an exchange.
---
Yes, there is a limited supply of 100 billion TRX. However, it should be remembered that a high level of decentralization in a cryptocurrency network must be attained in order for this limitation on the supply of TRX to be credible. It's still very easy to buy Tron.
---
Tron transactions typically take less than five seconds.
---
Tron appears cheaper many other cryptocurrencies due to the much high supply of the TRX token. Bitcoin's supply is limited to 21 million coins, whereas there exist 100 billion TRX tokens.
---
It's impossible to predict the future price of any cryptocurrency; however, the lack of any major differences between Ethereum and Tron make it unclear as to how TRX will be able to outperform other platforms with a similar value offering.