>

Buying Bitcoin with a Credit Card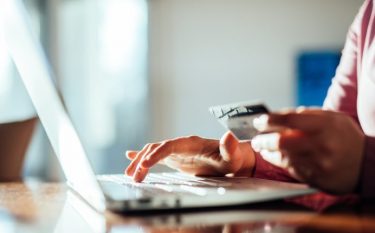 Buying Bitcoin with a Credit Card
Pros & Cons of Buying Bitcoin with a Credit Card
Purchases are processed instantly

Credit or debit cards are what most people are used to using for online payments

Sometimes this is the best option for those who are new to cryptocurrency
Buying cryptocurrency with a credit card comes with high fees

You will need to provide more personal information to buy cryptocurrency with a credit card

There are oftentimes hidden fees with credit cards

Buying crypto with a credit card comes with much lower limits
Our Favorite Exchange That Accepts Credit Cards
User-friendly
Great customer service
Low services fees
Diverse and consistently updated choice of coins
Funding Methods
Debit & Credit Bank, PayPal, ACH, Bank Transfer
History of Credit Cards and Cryptocurrency
The first real credit card was released in 1958 by Bank of America. This was the first major card that allowed its customers to roll their balance over to the next month in exchange for a financing charge.
There have been many innovations in the credit card industry since those early days, and most of this progress has been focused on fraud prevention. If credit card companies are able to lower instances of fraud, then they can charge lower fees to merchants who accept these cards as payment.
Fraud prevention is especially important in terms of cryptocurrency purchases because this is a high-risk industry. Since cryptocurrency transactions are irreversible, a person with a stolen credit card could simply purchase some cryptocurrency if they wish to profit from their credit card theft. While a victim of credit card theft will oftentimes be able to reverse the fraudulent purchase on their card, there will be no recourse for the exchange to get back the cryptocurrency they sold to the criminal.
Though you can buy Bitcoin with a credit card, it is not your only digital currency option either. You can also buy popular alt-coins like Ethereum, Litecoin, Stellar or other cryptocurrencies with a credit card. The selection usually depends on the exchange you use to buy crypto with a credit card; Binance and Crypto.com Exchange provide different options than Coinbase for example..
The Advantages of Credit Cards for Cryptocurrency
There aren't really any advantages of using credit cards to buy cryptocurrency online, unless you're completely new to the crypto space. While platforms for purchasing cryptocurrency with a credit card are usually some of the most user friendly options on the market, it will usually be better to find an alternative option that has lower fees.
Having said that, buying Bitcoin and other cryptocurrencies with a credit card can be a beneficial option, despite the fees, if you need quick access to cryptocurrency. However, if you can wait, it is much cheaper to use a bank transfer, as that generally has no fees..
The Disadvantages of Using Credit Cards for Cryptocurrency
As mentioned previously, the key disadvantage of using credit cards for cryptocurrency purchases comes down to the fees. Bitcoin and other cryptocurrencies are an easy target for online fraudsters due to the fact that crypto-based transactions are not reversible. While innovations have been made in order to cut down the large amount of fraud that can be found with these sorts of transactions, the fees involved with buying cryptocurrency with a credit card are still much higher than other options.
Frequently Asked Questions
---
While there are many similarities between how credit cards and debit cards work, there are also some key differences. Credit cards work on a credit-based system where purchases can be made with money that the user does not have. The user eventually pays back the money they borrowed with their card. With debit cards, the card is simply linked to the user's bank account where they already have funds available
---
Buying crypto with a credit card comes with much lower limits than other available options. This is, again, due to the large amount of fraud involved with these types of transactions. Without further identity verification exchanges limit the amount you can buy with a credit card.
---
Visa and Mastercard are the two most well-known names in the credit card industry, and they both use their own forms of best practices when it comes to credit card fraud prevention. In terms of making a cryptocurrency purchase, one brand is not better than the other.
---
Cryptocurrency credit cards do not exist yet, but cryptocurrency debit cards have existed for some time now. These cards allow users to hold a crypto balance in an online account and make purchases with a card backed by those holdings. In reality, the crypto is being sold for traditional fiat currency before being sent to the merchant. There are also cards available that allow users to sell their crypto for fiat currency before making the funds available on their card balance.
---
Bitcoin is by far the easiest cryptocurrency to purchase with credit cards. This is because it is the most popular cryptocurrency on the market, which has led to many more payment rails being built around the cryptocurrency network.
---
Libra does not exist yet, so it is currently impossible to purchase Libra with a credit card. However, once the Libra network launches, it will likely be possible to purchase the new digital currency by way of a credit card.
---
There have been instances of personal bank accounts being closed due to activities related to cryptocurrency, but these are still rather rare occurrences. In many situations where bank customers got in trouble for buying cryptocurrency, the bank also had reason to believe that cryptocurrency was being used for some sort of illegal activity.