>

How to Buy Bitcoin SV: Another Fork of Bitcoin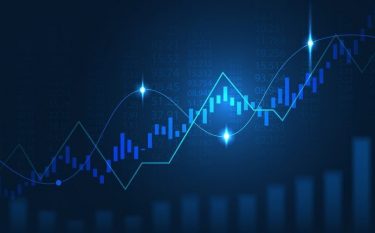 How to Buy Bitcoin SV: Another Fork of Bitcoin
Bitcoin SV Pros & Cons
Fast transactions

Huge potential for scalability

Plenty of utility with tokens, smart contracts and more

Strong developer support
Not listed on several exchanges

Hasn't realized full potential

Relatively low volume
Bitcoin SV Overview: Satoshi Had a Vision
Bitcoin, as the original cryptocurrency, has experienced numerous forks over its lifetime and Bitcoin SV is one of the most controversial. When we say fork, we're not referring to utensils, we're talking about when the developers or users of a certain cryptocurrency decide it needs an update to make it better. Forks happen when there is a disagreement on the way that the project should be run, and progressed. The community fragments, and there are two or more camps that manifest as a result of the disagreement.
Moving on.
SV stands for Satoshi Vision, in reference to anonymous Bitcoin creator Satoshi Nakamoto, and that tells you a lot about why the coin exists in the first place. The coin is actually a fork of Bitcoin Cash, which itself was a fork of the original Bitcoin. The team behind Bitcoin SV wants to restore the original goal of Bitcoin, which was to be a peer-to-peer electronic form of cash. The team has specifically focused on improving scalability, stability, and security, with the goal of providing safe, nearly instant transactions.
Our Favorite Cryptocurrency Exchange for Bitcoin SV
User-friendly
Great customer service
Low services fees
Diverse and consistently updated choice of coins
Funding Methods
Debit & Credit Bank, PayPal, ACH, Bank Transfer
Our recommended hardware wallet for storing BSV
Bitcoin SV Ratings
Supply
Max: 21,000,000
Network
Rating: Medium
Speed: (Up to 400 transactions per second)
Disbursement
Rating: Medium
Reason: Bitcoin SV inherits its disbursement from Bitcoin Cash, which itself, inherits from Bitcoin. These coins are relatively well disbursed throughout the cryptocurrency community.
Developer Engagement
Rating: Medium
Reason: The team behind Bitcoin SV has huge plans for the future with an eye on the enterprise sector. Updates have been fairly frequent.
Liquidity
Rating: Medium
Reason: Bitcoin SV is generally one of the top 20 most traded cryptocurrencies and has shown some resilience over its first couple years of existence.
History of Bitcoin SV: A Bigger Block Beckons
Bitcoin SV was born out of a disagreement over the future of Bitcoin Cash back in 2018. Bitcoin Cash was itself a fork of Bitcoin that was created in 2017.
In 2018, Bitcoin Cash was split between two competing camps. The first camp, which was spearheaded by entrepreneur Roger Ver and Jihan Wu of Bitmain, believed that Bitcoin Cash should maintain its block size of 8mb. Meanwhile the second camp, led by bombastic businessmen Craig Wright and Calvin Ayre, believed the block scope should be increased to 128mb to deal with scalability issues in the future.
In the end, Wright and Ayre helped launch Bitcoin SV, short for Bitcoin Satoshi's Vision, with the drastically increased block size of 128mb per block. It's markedly different than the original Bitcoin, which has a block size of just 1mb.
The idea behind a larger block size is that it would help increase the throughput of transactions and keep fees low.
The split between Bitcoin SV and Bitcoin Cash was a contentious one, with Craig Wright and company spending a considerable amount of effort into something called a "hash war" against Roger Ver and Bitcoin Cash.
In the end, both coins survived but Bitcoin Cash generally remained more popular. Wright, in particular, remains a polarizing figure in the cryptocurrency world with plenty of fans and hardcore critics. Bitcoin SV still boasts a passionate user base. There are people who believe it has massive potential in the future thanks to its large block size and developer engagement.
One area that Bitcoin SV may be positioned to uniquely benefit is enterprise and business. Thanks to its substantial block size, Bitcoin SV could theoretically be a very reliable structure to build a business upon.
Interestingly, Bitcoin SV hasn't come anywhere near scratching the limits of its block size. At this point it's only utilizing a small fraction of its potential block size limits.
Where to Buy Bitcoin SV
The most popular way to buy Bitcoin SV (and most cryptocurrency in general) is through the use of a crypto exchange. Crypto exchanges are widely available around the world and have become much more reliable in recent years. While we don't recommend leaving large amounts of cryptocurrency on an exchange, it's definitely the best way to actually purchase Bitcoin SV.
Bitcoin SV is listed by most major cryptocurrency exchanges (with the exception of Binance). In order to purchase any crypto for the first time, you'll need your debit or credit card since you'll have to start with fiat currency (USD, CAD, GBP etc.), which will be converted at the exchange.
Here's a look at some of the exchanges where you can purchase BSV:
Advantages of Bitcoin SV: A Good Deal for Daily Use
The advantages of Bitcoin SV are mostly its dramatically increased block size which could make it more future-proof than the original Bitcoin or even Bitcoin Cash. The idea is that Bitcoin SV is better positioned to actually be used as currency for day-to-day transactions. Theoretically, Bitcoin SV can handle more transactions than Bitcoin. But, it has yet to come close to the volume of the original Bitcoin.
Another area that Bitcoin SV has excelled in is keeping fees low. In general, the transaction fees on Bitcoin SV are less than those on Bitcoin Cash and significantly lower than the fees attached to the original Bitcoin.
There is also a ton of potential in Bitcoin SV if it ever gets fully embraced by the enterprise market.
Disadvantages of Bitcoin SV: Craig = Satoshi?
Bitcoin SV doesn't have anywhere near the volume of Bitcoin, which puts it at a distinct disadvantage. Bitcoin SV also lags behind Bitcoin Cash. Without getting significant volume it's hard to say if Bitcoin SV's technological upgrades will actually matter that much.
Moreover, the man behind BSV (Wright), is also one of the most controversial figures in the cryptocurrency world, with claims to be the inventor of the original Bitcoin (Satoshi Nakamoto).
What Bitcoin SV does not have is the same lack of leadership that Bitcoin does. This is both a pro and a con for Bitcoin. Without a formal leader, Bitcoin remains the people's currency, which some argue is the original intention of Bitcoin.
Bitcoin SV Frequently Asked Questions
---
From a technological standpoint you could argue that Bitcoin SV is better than Bitcoin but the reality is that it's DIFFERENT from Bitcoin rather than better. Bitcoin SV's calling card is its massive 128mb blocks, which dwarves Bitcoin's minuscule 1mb blocks.
Bitcoin SV only has a small fraction of Bitcoin's transaction volume, making it a much less adopted cryptocurrency.
---
The anonymous person, or group, behind the Satoshi Nakamoto alias invented the original Bitcoin, not necessarily Bitcoin SV.
On the other hand Bitcoin SV itself is built upon Bitcoin so in a way you could say that Satoshi Nakamoto was at least partly responsible for Bitcoin SV.
Bitcoin SV's name "Satoshi Vision" is really just a marketing term made by the team behind Bitcoin SV.
---
Bitcoin SV has the potential to be much faster than Bitcoin thanks to its increased block size but so far its transaction volume has lagged behind Bitcoin because of its smaller user base.
---
No. Bitcoin SV was delisted by Kraken in 2019. There are still plenty of exchanges where you can purchase Bitcoin SV, however.
---
BSV stands for Bitcoin SV, which itself stands for Bitcoin Satoshi Vision. The idea behind the name is that Bitcoin SV is better positioned to fulfill Bitcoin creator Satoshi Nakamoto's vision of a peer-to-peer electronic cash system.