Bitcoin Passes All-Time High Number of Active Users, Is Surge Imminent?
Bitcoin's number of unique active users has hit an all-time high, according to data from Glassnode. Having reached 375,000 in late December 2017, the number of "active entities" has now passed 380,000, and looks set to continue growing.
The number of unique active users has been rising steadily ever since March, when the coronavirus pandemic began taking its toll on the global economy. Taken together with data on the growing number of bitcoin wallet addresses, it provides another indication that growing numbers of retail and institutional investors are flocking to the cryptocurrency during a period of economic turbulence.
And with the number of unique users ticking consistently upwards, it's becoming increasingly likely that growing demand for bitcoin will also push its price upwards.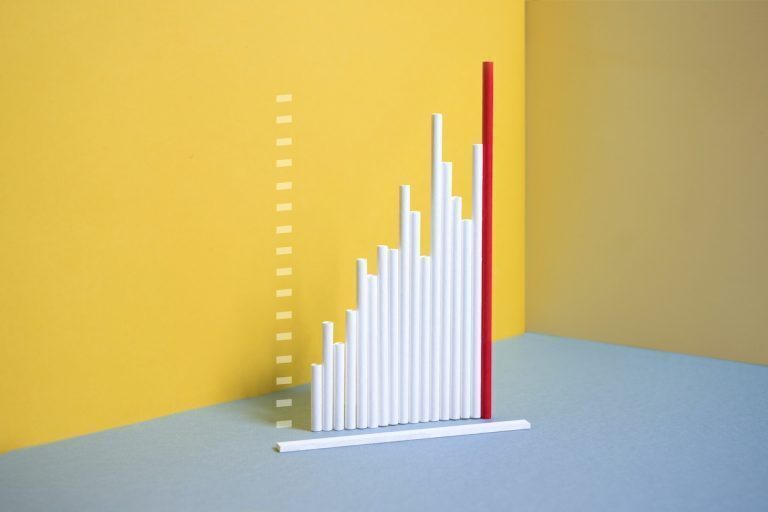 Bitcoin Hits All-Time High Number of Active Entities
Glassnode's metric of "active entities" maps multiple bitcoin addresses to single users. It therefore provides a more reliable indicator of rising adoption than the number of addresses, since it shows the actual number of people (or institutions, companies, and organizations) using bitcoin.
As of September 24, the data shows that the seven-day average of active entities has passed 380,000, it's highest level ever.
Source: Glassnode
To put this in a wider context, Glassnode itself had been tweeting as early as February that the number of active entities had begun moving upwards (to approx. 257,000), having slumped towards the end of 2019. Yet the figures received a massive boost from the coronavirus pandemic and ensuing economic downturn, crossing 300,000 in the middle of May.
Source: Twitter
As we've written before, traders, investors and retail customers with savings have been increasingly flocking to bitcoin. With the economy stalling, the U.S. dollar weakening, and the stock market remaining unstable despite stimulus, people have been increasingly willing to regard bitcoin as a 'safe haven' store-of-value.
This has been strongly indicated by its growing correlation with gold, and it has received further indication from Glassnode's latest data on active entities.
It's also supported by data on active addresses. These may not correspond 1:1 with unique users (some people have more than one address), but they nonetheless corroborate the view that the general trend in bitcoin usage is upwards.
Source: Glassnode
On September 25, the number of active bitcoin addresses hit 1,148,102. This is the highest number since January 12, 2018, and it's only 10% off the all-time high of December 14, 2017, when the number hit 1,283,917. It also represents a 120% growth compared to the 522,161 active address on January 1, 2020.
What This Means For Bitcoin's Price
It's clear that the general trend is upwards, and that it will continue for as long as the U.S. and wider global economy remains in an unstable and stagnant condition (which could be for several years).
More importantly, it's also highly likely that rising user numbers will result in a rising bitcoin price. This is simple economics: bitcoin has a fixed supply, so the more demand rises, the more its price will rise in parallel.
The data also shows a strong correlation between bitcoin user numbers and bitcoin price.
For example, when active addresses grew by roughly 54% between October 31, 2017 and December 14, 2017, the price of bitcoin rose by 157%. When addresses grew by 111% between December 25, 2018 and July 26, 2019, bitcoin's price increased by 240%.
More recently, when addresses rose by 103% between March 22 and August 6 of this year, the price of BTC jumped by 102%.
To some extent, addresses and users follow increases in bitcoin's price. However, it's clear that the continued rise in addresses and active entities — from 300,000 in May to 380,000 today — will also work in the opposite direction, putting upwards pressure on bitcoin's price.
This view is strengthened by recent news in bitcoin investment. Companies and funds from MicroStrategy to Snappa have recently adopted bitcoin as their reserve asset, while investors such as Real Vision's Raoul Pal have described the cryptocurrency as the "best reserve and collateral asset ever."
Source: Twitter
Even veteran investors and fund managers such as Paul Tudor Jones have begun singing the praises of bitcoin in recent months, while an unnamed British fund group with tens of billions of pounds under management told major paper The Daily Telegraph in August that it was likely to add bitcoin to its balance sheet, believing that it could rise between $40,000 and $50,000 within two years.
We're likely to witness a snowball effect take hold in the coming months and years. As more 'traditional' companies and funds move into bitcoin and crypto, its credibility will only increase. And with its rising credibility, even more companies and funds will arrive, pushing up demand to the point where bitcoin's price can only rise.
This process will be facilitated by the growing number of crypto funds and services offering bigger investors and institutions the opportunity to gain exposure to bitcoin. The Bitwise Bitcoin Fund raised $9 million for its bitcoin fund over the past year, while major financial services firm Fidelity launched a bitcoin fund for rich investors at the end of August.
These entries are all reflected in the steadily growing number of active entities and addresses. It now seems that the long-awaited mainstream adoption of bitcoin — at least as a store of value and reserve asset — is finally gaining steam. It may therefore not be too long before bitcoin's price joins active entities in troubling its all-time high.