Why Investors Are Using Bitcoin as a Bond Replacement
Bitcoin has had an excellent 2020. On January 1, the price of bitcoin stood at $7,195. It now stands at $11,339, representing an increase of 57.6%. This impressive rise has occurred amidst a backdrop of growing institutional investment in the cryptocurrency, with the likes of Paul Tudor Jones and MicroStrategy heralding it as a strong hedge against inflation.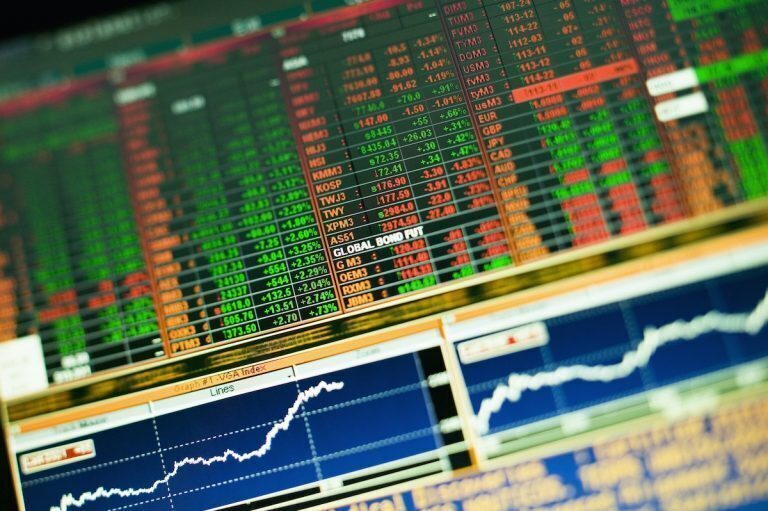 Slowly but surely, bitcoin is becoming a reputable asset, at a time when the reputation of more 'traditional' assets — such as stocks and bonds — is being tarnished. These have become more volatile since the coronavirus pandemic, and with the economic fallout set to continue for years, we're likely to see bonds providing historically low interest rates to investors.
But what may be a crisis for bonds is likely a golden opportunity for bitcoin, which could capitalize on prolonged low bond rates by attracting more mainstream investors. And with bond-issuing companies now more likely to collapse than the price of bitcoin, we could see the original cryptocurrency become a core part of a growing number of portfolios.
Why Bonds Have Lost Their Charm
Historically, bonds have been a key part of a diversified portfolio for two reasons: 1) they offer a fixed income and 2) they're generally less risky than stocks.
The coronavirus pandemic has severely weakened both of these reasons. First, interest rates set by central banks have hit rock-bottom, with the Federal Reserve saying in September that it will keep its base rate at near-zero until at least 2023. This has a very direct effect on government and corporate bonds, which respond by lowering the rates they offer to investors (since low interest rates elsewhere mean they can get away with offering lower rates themselves).
As the chart below shows, yields offered by the highest-rated corporate bonds have hit record-lows in the past few months. Here's Moody's Seasoned Aaa Corporate Bond Yield, which measures the monthly rate of return on bonds given the highest credit rating by Moody's.
Source: Federal Reserve Bank of St. Louis
The average monthly rate hit an all-time low of 2.14% in July of this year, as zero interest rates and Federal Reserve support enabled companies to sell their bonds while offering historically low rates.
Something very similar has happened with the rates offered by government bonds. The yield on a ten-year U.S. Treasury bonds hit a record low of 0.318% in March, while rates on Treasury bonds have remained very low ever since.
Bonds also face another big problem. With base interest rates likely to be near-zero for a long time to come, bonds — which are also bought and sold on secondary markets — will be deprived of an opportunity to rise in price. Usually, bond prices rise when interest rates are lowered (since low interest rates elsewhere make bonds seem more attractive to investors). However, with rates already as low as possible, this means bonds can't rise in price and therefore make profits for their holders.
Basically, bonds aren't profitable. They're scarcely higher than the annual rate of inflation, which in the United States hit 1.3% in August.
Source: Bureau of Labor Statistics
At the same time, bonds have become more dangerous this year. The coronavirus pandemic has increased the number of companies at increased risk of default, according to research from the likes of Moody's and the RAND Corporation, which concluded in a June research paper that "the [coronavirus] crisis coincides with exceptional risk of corporate default."
In other words, bondholders have increasingly run the risk of ending up with near-worthless investments. The U.S. default rate hit its highest level in ten years in July, leaving a higher number of bondholders without the interest payments (and principal repayments) they're owed on their bonds.
Enter Bitcoin
This is where bitcoin enters the picture. With low rates for bonds and also higher risks, bitcoin offers higher rates of return and now lower risks.
Bitcoin has offered a positive return in every year since its inception. Put simply, you would have made a profit from bitcoin if you'd bought $1,000 of it at the start of any given calendar year.
Source: Twitter
Over the past five years, data from Buy Shares shows that bitcoin's ROI has been 70.16 times higher compared to the average of five major indices (the NASDAQ, S&P 500, Dow Jones, NIKKEI, and the FTSE 100).
It has also been the best performing asset over the past ten years, rising by 9,000,000%. Yes, that's not a typo.
And the thing is, it really does seem like Bitcoin's best days are still ahead of it. Corporations and institutions are increasingly taking it seriously as a reserve asset or hedge, while its number of active unique users has recently reached record highs.
As a result of the growing interest in it as a store of value, it has become noticeably less unstable and volatile this year. It has hit an average volatility of 35.37% since July 4, according to BitMex data, while the CBOE Volatility Index — which tracks the stock market — hit a high of 82% in March.
It's also worth mentioning that its correlation with gold hit an all-time high in September, indicating its growing renown as a safe haven.
Taken together, this shows that bitcoin has assumed many of the qualities that bonds now lack. Investors should therefore reconsider how they diversify their portfolio and spread risk, with bitcoin deserving a bigger place in the average portfolio compared to bonds, at least during a period of low interest rates and high credit risk.