>

How to Buy Bitcoin in Malaysia: Complete Cryptocurrency Guide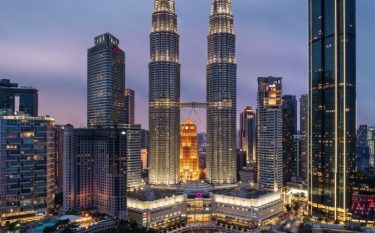 How to Buy Bitcoin in Malaysia: Complete Cryptocurrency Guide
Is Bitcoin Legal in Malaysia?
Cryptocurrency laws and regulations in Malaysia can be seen as very middle of the road. They are not overly negative or positive when it comes to cryptocurrency, and like most other nations around the world, regulators are just trying to get a handle on how to treat these new types of digital assets.
In terms of how bitcoin is categories from a legal point of view in Malaysia, the central bank originally decided that it cannot be viewed as currency or legal tender. This is because the central bank of Malaysia is the only entity that has the right to issue currency in the country. Additionally, all other forms of currency were deemed illegal.
Although bitcoin is not considered money in Malaysia, the government does respect the property rights that can be associated with the cryptocurrency. In a 2020 court case, a man who had accidentally received double the amount of bitcoin he was supposed to receive from cryptocurrency exchange Luno tried to say that he does not have to pay back the excess bitcoin to the exchange because bitcoin is illegal in the country. The court ended up ruling in the favor of Luno, meaning that bitcoin is actually not illegal in the country. This court case could be the early stages of bitcoin being categorized as a commodity in Malaysia, which is the regulatory stance that has been taken in many other countries around the world.
Despite the lack of clarity around how bitcoin will be legally defined, Malaysia has still implemented amendments to various forms of regulations to account for digital currencies. For example, cryptocurrency businesses must register with regulators in order to operate in a legal manner. This is an attempt to limit the potential for these platforms to be used for things like terrorist financing and various forms of illicit commerce. Additionally, those who are issuing assets that look a lot like traditional securities should not feel as though they are operating outside the law.
While extensive guidelines regarding the taxation of bitcoin have not been shared by the Inland Revenue Board of Malaysia (IRB), it is safe to assume that gains related to cryptocurrency trading will be taxed in a manner similar to other parts of the world. Luno already had their bank accounts frozen at one point by Malaysian authorities, so this is not something that should be taken lightly.
How to Buy Bitcoin in Malaysia
Anyone living in Malaysia should be able to purchase bitcoin and other cryptocurrencies via a variety of payment methods. In addition to access to global exchanges like Kraken, there are also exchanges that have a greater degree of focus on the Malaysian market. Of course, once you're in the cryptocurrency world, you can also transfer your assets to an exchange built around the Tether stablecoin and not have to worry about moving money from the traditional monetary system to the Bitcoin ecosystem.
There are also a number of peer-to-peer (P2P) options for trading cryptocurrency in Malaysia as well, and this will sometimes be the best option for someone who is just getting started with this digital financial revolution.
At one time, it was reported that there were ten Bitcoin ATMs available in Malaysia, but these machines do not seem to be operational anymore.
What is the Best Cryptocurrency Exchange in Malaysia?
For most people, Luno is the best cryptocurrency exchange to use in Malaysia. This is because, unlike many of the global exchanges, Luno is focused on a few, specific markets in Africa and Southeast Asia. In addition to Malaysia, Luno also offers their services in South Africa, Singapore, Nigeria, Malaysia, and Indonesia. In addition to a laser focus on key markets, another important feature of Luno is its fee structure.
If you're someone who is willing to wait a bit of time when placing a buy or sell order, then you will be happy to know that the maker side of trades does not pay any fees. If you're on the taker side of a trade, fees are still reasonable and max out at 1%. Finally, it should be noted that Luno tends to be the most trusted exchange in the countries in which it operates, so users can feel that their funds are safe and secure at all times.
It should be noted that Luno follows the common Know Your Customer (KYC) and Anti Money-Laundering (AML) regulations that have been passed in most parts of the world. This means that users who wish to earn a greater degree of privacy should opt for one of the available P2P options.
There are basically two different routes you can take if you're interested in P2P trading. The first would be to sign up for Paxful and find a reputable trader who can be the counterparty to your trades. Once you've made a few trades with this user, you can eventually contact each other directly via a messaging app like Telegram or Whatsapp to continue making trades without Paxful's added fees. Another option is to simply get involved in your local Bitcoin community, as there are usually people willing to be the counterparty on your trades at the local meetups.
Is Coinbase Available in Malaysia?
Unfortunately, Coinbase is not currently available in Malaysia. While the platform is available in many other Asian countries, it's possible that the recently changed requirements regarding cryptocurrency exchanges have forced Coinbase to avoid the country for now.
That said, Luno is more than capable of providing everything that Coinbase would provide to the Malaysian population. Much like Coinbase, Luno offers both simple and advanced interfaces for its users; however, it should be noted that Luno currently only works with Bitcoin and Ethereum.