>

Paxful Review: A Peer-to-Peer Crypto Exchange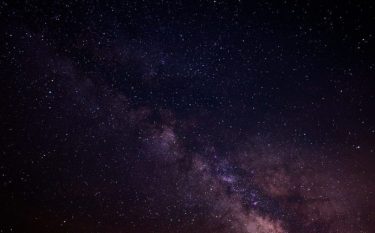 Paxful Review: A Peer-to-Peer Crypto Exchange
Buy Amazon and other gift cards at a large discount

Useful in countries with low banking adoption

Never been hacked

Excellent customer support
Generally higher fees

It's possible to get scammed by other users

Has KYC restrictions even though its a P2P trading platform

Wallet is custodial
Setting Up a Paxful Account
To set up a Paxful account, you will need to head to the platform's official website, which is paxful.com. Once you are on the homepage, you can click the "Get started" button in the top-right corner of he page and then select "Create Account" from the dropdown menu to begin the sign-up process.
The first step when signing up for Paxful is to provide an email address and password. You do not need to provide a username because one will be automatically generated for you. This username can be customized at a later time. Additionally, you may also enter a referral code during this first part of the process. Once you have entered this basic information and clicked "Create Account", you will still need to go to your email inbox and click the "Verify Email" button in an activation email to finalize the generation of your new Paxful account.
While verifying your email address will enable your account's basic functionality, it is recommended that you also verify your phone number and identity in order to take full advantage of the best trading options on the Paxful bitcoin exchange. Verifying your phone number will enable trading with your account and make it possible to turn on two-factor authentication as an additional security measure. You can add your phone number in your profile settings and click the "Verify" button to confirm your phone number via a text message or phone call.
When it comes to verifying your identity on Paxful, the usual documents, such as a passport or driver's license, are required for the process. You will also be required to complete a verification scan of your face. Verifying your identity on Paxful will allow you to gain access to more trading options because some users will not trade with unverified users.
Funding Methods
Bank Account (ACH)
Yes
Yes
1 Day
Credit/Debit Card
Yes
Yes
Instant
Wire Transfer
Yes
Yes
0-2 Days
Crypto
Yes
Yes
Nearly instant
Supported Operating Systems
Paxful has made an effort to make its platform available on every operating system. Whether you're using a desktop computer, laptop, tablet, or smartphone, you will be able to access Paxful and make trades. In addition to the official Paxful website, there are also mobile applications available for the Android and iOS operating systems.
Is Paxful Safe?
Safety is sort of a tricky question when it comes to Paxful, as this platform does not work like a traditional exchange. Instead of having users deposit dollars and other fiat currencies onto the platform for trading, the non-crypto side of trades are made in a P2P fashion off of the main Paxful platform. This means there are actually two areas of potential worry for Paxful users in terms of the platform itself and the user on the other side of the trade.
In terms of Paxful as a company, they have been able to build one of the most reputable brands in the cryptocurrency industry over the past few years. While the wallet on the Paxful website and app is custodial, the security standards used by the P2P bitcoin exchange have proven resilient over time. Paxful has never been hacked, but there are other more decentralized, non-custodial P2P exchanges available, such as Bisq, that could be considered as safer options for those who are willing to take full custody over their coins.
So, while security isn't much of a concern with Paxful, users still need to be aware that they can be scammed by other users on the website. Paxful goes far and beyond when it comes to implementing protections for their users, but you need to know how to use the site properly in a smart way to make sure that you do not get defrauded by other users. Paxful publishes a handful of guidelines that can be followed in order to make sure that risky trades are avoided, but at the end of the day, it is up to the user to make sure they are trading with a trusted, reputable user who will not try to pull a fast one.
Are Paxful Fees High?
In the grand scheme of things, Paxful fees are a bit higher. However, this is an inherent issue found with every P2P trading platform. Fees will always be lower on a traditional, centralized cryptocurrency exchange, but in terms of P2P exchanges, Paxful's fees are quite reasonable.
Additionally, it should be noted that you can actually find amazing rates for selling bitcoin for gift cards at various retail outlets through this platform. In many cases, you can buy Amazon gift cards, for example, at rates 20% below their true market value. This is an open marketplace where anyone can participate, so it makes sense to shop around for the best deals.
What Can You Buy on Paxful?
Paxful currently only supports bitcoin and Tether US as cryptocurrencies that can be bought and sold on the platform. However, the list of payment methods that can be used in trades of these two crypto assets is extremely long.
---
Yes, Americans can use Paxful.
---
No, Paxful has never been hacked. It should be mentioned that one of Paxful's key competitors, LocalBitcoins, has indeed had at least one security incident over the years. However, LocalBitcoins has also existed for a longer period of time than Paxful.
---
Yes, Paxful charges their own fees on trades on top of the exchange rate that is being offered by the user on the other side of the trade. Fees are only applied on the sell side of a trade, and they range from 0.5% on bank transfers to 5% on specific types of gift cards.
---
Yes, credit and debit cards can be used to buy or sell cryptocurrency via Paxful. These sorts of trades come with a 1% fee attached to them on the sell side.