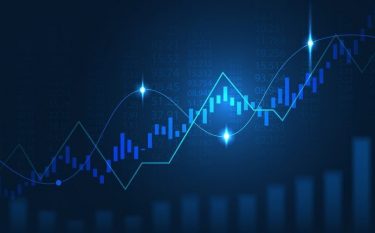 Binance Coin Review: Where & How to Buy BNB
General Overview
Holders of Binance Coin are able to earn returns on their holdings through staking

Users of BNB are able to gain discounts on Binance trading fees

BNB benefits from the success of Binance as an exchange platform
Benefits of holding BNB are subject to change at the discretion of Binance

Perception of coin centrality around the Binance Exchange
Our Favorite Cryptocurrency Exchange for Binance Coin (BNB)
Easy sign-up process
Lowest transaction fees of any major exchange
175+ different digital assets available
Free deposits
Funding Methods
Debit & Credit Card, Wire Transfer, ACH
BNB Ratings
Supply
Total Supply: 170,532,785
Network Speed
Rating: High
Transactions Per Second: Unknown
Disbursement
Rating: Low
Reason: A large amount of BNB is centralized in the hands of its creators. 40% of the 200 million tokens in existence were kept by the founding team, and other 10% of the total supply went to angel investors. Although, 20% of Binance's profits go to purchases of Binance Coin every month. Those purchased coins are then burned, which will eventually result in BNB having more value.
Developer Engagement
Rating: High
Reason: There will never be a shortage of developers around BNB and Binance Chain as long as the company behind the project has the money to pay people to work on the project. Binance is expanding its ecosystem very rapidly, into various countries, and companies with a number of initiatives including open sourced projects. Binance has shown an active interest in participating in open-source efforts. The best example of this is a library that aids in simplifying the cryptography that drives several other blockchains such as Bitcoin, Tezos, and Ethereum. Read more here.
Liquidity
Rating: Medium
Reason: BNB is a top 10 coin, which means as far as cryptocurrencies go, the liquidity is quite available depending on which exchange you choose to use. It is surprising to see so many exchanges offer Binance Coin on their exchange, as it indirectly supports their competitor, Binance Exchange. The best liquidity for BNB happens directly on the Binance exchange.
History of Binance Coin
Binance Coin (BNB) was created as an ERC-20 token on Ethereum by the Binance cryptocurrency exchange back in 2017. The initial coin offering was conducted on Binance.com, which was the exchange's completely new website. On the back of its new token offering, Binance experienced incredible growth through the end of 2017, enjoying $200 million of profit in only its second quarter.
While BNB was originally launched on the Ethereum blockchain, the goal of Binance was to eventually transform itself from a centralized exchange to a decentralized community. The way to achieve this goal was to launch a new, native blockchain for the BNB token. Binance Chain launched in the first quarter of 2019 with a decentralized exchange built on top of it, known as Binance DEX. BNB was migrated from being an ERC-20 token to a BEP-2 token. This was a big first step towards their goal, and they were not done there.
In 2020, Binance launched the Binance Smart Chain (BSC), further expanding the usefulness of BNB by allowing the creation of Decentralized Applications (dApps) on the chain that use BNB for fees and creating the BEP-20 token standard, an upgrade from BEP-2. The BSC has quickly overtaken Ethereum in daily usage and has a quickly evolving and user-friendly ecosystem. It is easy to migrate assets such as Bitcoin, Cardano, Ethereum, and more, onto and off the BSC, giving users the ability to interact with more than one blockchain ecosystem if they choose to do so.
How Do I Buy Binance Coin?
To purchase BNB you can go straight to the source: Binance Cryptocurrency Exchange. Though it used to be solely available on Binance, there are now many exchanges that sell Binance Coin (BNB), though the most liquidity is obviously going to be found on Binance. Here are some of the places you can buy BNB:
Binance Exchange
KuCoin
FTX
AscendEX (Formerly known as BitMax)
Gate.io
Poloniex
Binance is not the only exchange that offers its own native cryptocurrency. Exchanges such as Coinbase (USDC), Crypto.com (CRO), Huobi (HT), KuCoin (KCS) and more also have their own native digital assets that provide benefits to users of the exchange that hold them.
Advantages of BNB
The main advantage of BNB used to mainly be only for those for anyone who were trading on Binance. This is because when you hold BNB on Binance you get a 25% discount on trading fees. The more BNB you hold the greater the discount becomes though you also need a certain amount of trading volume combined with your BNB balance in order to get greater discounts on trading fees.
The introduction of the Binance Smart Chain (BSC) has given BNB far more advantages than it had upon its inception. Much like Ethereum is necessary to perform transactions on the Ethereum network because it is used to pay for transaction fees, Binance Coin is necessary to perform transactions on the BSC. Whether you are claiming rewards from your Decentralized Finance platform of choice, making a swap of one digital asset for another, or interacting with a smart contract in any other way on the BSC you will need BNB to pay the transaction fee. The bonus is that the fees on the Binance Smart Chain are much cheaper and faster than on Ethereum at this time, which is likely why transaction numbers are now higher on the BSC than on Ethereum.
Another advantage of BNB is it is a deflationary asset. Each quarter Binance takes a portion of the fees received by the exchange over each quarter year period and then burns it, meaning it is taken out of circulation and can never be used again. This is a deflationary action that means over time the amount of BNB in circulation will only ever go down, as it is not mined and started with a max supply of 200 million BNB.
Disadvantages of BNB
The main disadvantage of the coin is the centralized aspect of its control and governance. The direction of the blockchain, and the ecosystem has heavy guidance from Binance.
This is only a disadvantage from the perspective of someone who prefers maximum amounts of decentralization. Binance has gotten into trouble with various governments since its monumental rise in 2017. This has made several users, and investors nervous about their investment in Binance. If there was to be government intervention, where the Binance Exchange were shut down, then Binance Coin would surely suffer.
Binance Coin Frequently Asked Questions
---
Binance Coin currently has two main use cases on top of the other common use cases of cryptocurrency. One, BNB can be used to receive a 25% discount for trading fees on Binance Exchange. Secondly, BNB can be used to pay fees on the token's native blockchain, Binance Chain. Binance is working to provide many places to spend your Binance Coin. For a complete list of places you can use/spend your BNB, see the use-bnb page.
---
Yes, BNB is traded on a number of different exchanges. However, some of the largest exchanges in the world do not have BNB available for trade on their platforms, likely due to reasons related to competition.
---
Yes, Binance Coin can be purchased via Mastercard directly on Binance Exchange, in addition to a few other platforms focused on purchasing cryptocurrencies with a credit or debit card.
---
Binance Coin is likely not as safe as Bitcoin due to BNB's relatively short history of existence. Additionally, holding any cryptocurrency, especially an altcoin, should be viewed as risky. Then again, there's no reward without risk.
---
Yes, Americans can buy Binance Coin. Binance has a platform specifically built for US-based users, known as Binance.us.