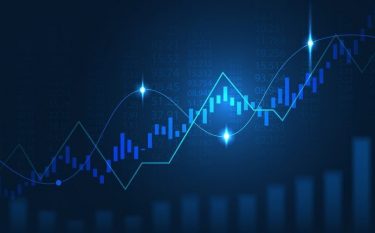 How to Buy Chainlink's LINK Crypto
Allows secure interaction between smart contracts and off-chain data

Potential to allow smart contracts that mimic current financial agreements

Financial reward for feeding reliable data securely into Chainlink

Partnerships with big companies like SWIFT and Google Cloud
Questions as to whether LINK tokens are actually necessary for project

Systems can work with a single oracle, allowing for data manipulation
Best Exchange for Buying Chainlink
User-friendly
Great customer service
Low services fees
Diverse and consistently updated choice of coins
Funding Methods
Debit & Credit Bank, PayPal, ACH, Bank Transfer
What is Chainlink?
Chainlink is inextricably tied to its network of Oracles. Oracles are data feeds from external systems that feed vital information into blockchains that smart contracts may need to execute under specific conditions. Oracles are third party services with a centralized, single point of control, and which are not part of the blockchain consensus mechanism, so the issues that arise in relation to smart contracts is whether data received from an oracle is trustworthy. Because smart contracts operate automatically it is essential that the data they receive is accurate and trustworthy in order to ensure proper smart contract function.
Chainlink aims to create a network of decentralized oracles for smart contracts to securely interact with. By receiving data from multiple Oracles before triggering an outcome, it eliminates any single point of failure and maintains the overall value of smart contracts that rely on external data.
How to Buy Chainlink
You can buy Chainlink at many cryptocurrency exchanges, including:
Chainlink Ratings
Price
All-Time High: $19.85 (Aug. 16, 2020)
All-Time Low: $0.126297 USD (September 23, 2017)
Market Cap
$6,301,000,000+ USD
Supply
Circulating Supply: 399,000,000 LINK
Total Supply: 1,000,000,000 LINK
Network Speed
Rating: Medium
Transactions Per Second: 25-30 tx/s
Disbursement
Rating: Low/Medium
Reason: Only 35% of the total token supply has made it into circulation. This means that 65% is still locked by the smart contract, and will enter circulation at a later date. Due to the majority of tokens not being distributed, it is difficult to give a high rating as the later influx of tokens is a cause for market uncertainty.
Developer Engagement
Rating: High
Reason: Although the rating agency FCAS places ChainLink below the 900 level, the ChainLink repository is full of projects, with regular commits, in a variety of languages, from many developers. CryptoVantage believes ChainLink has a high-quality development engagement.
Liquidity
Rating: Medium/High
Reason: ChainLink has consistent volume of more than 300 million USD spread across most of the exchanges in the world. It is for these reasons that LINK is one of the most liquid altcoins in the market, earning its place amongst the top 20 crypto projects.
Great hardware wallet for storing LINK
History of Chainlink
Chainlink experienced some drama both during and after their Initial Coin Offering (ICO) in 2017, where they raised Ethereum in order to fund the project. During the time they offered the ICO, Ethereum's value rose significantly, but because Chainlink decided to use a hard cap of $32 million worth of Ethereum rather than a hard cap on the amount of Ethereum itself, they ended up handing out 30% more tokens to investors rather than take on another 30% worth of Ethereum. Essentially, a bunch of interested parties were shut out, despite the fact that they had bought into the ICO. In conjunction with this, the company exhibited poor marketing and communication skills, and were unreachable once the ICO closed, leading many people to think that it was a scam. The price quickly dropped to its all-time low before rebounding to stable levels once it was clear that the project was not a scam and partnerships were announced.
Since this time, consistent development and activity has taken place and ChainLink has risen to become one of the most popular altcoins on the market, taking its place among the top 20 cryptocurrencies by overall market capitalization. ChainLink is seen as one of the more promising projects on the Ethereum network, as it aims to solve a fundamental problem in the blockchain ecosystem. How do we Oracalize external data, into something that can be trusted by a blockchain environment? While many have tried to solve this problem, ChainLink is the project that has put forth real solutions to tackle this issue head on.
How Does Chainlink Work?
The Chainlink Network is a decentralized network of nodes, which all sell access to data feeds. The network consists of two separate parts, the on-chain systems and the off-chain systems, which interact to deliver the overall service. The on-chain component of Chainlink consists of smart contracts deployed on Ethereum's blockchain.
These contracts process the data requests of users looking to take advantage of the network's oracle capabilities. The contracts are then matched with their appropriate oracles (i.e. data from a financial institution). Each of these contracts contains three sub-contracts, the first of these, the reputation contract, is exactly as it sounds: it checks an oracle provider's track record to verify its integrity. In turn, the order-matching contract logs the user contract's service level agreement on the network and collects bids from responsible oracle providers. Finally, the aggregating contract accumulates the collective data of the chosen oracles and balances them to find the most accurate result.
Chainlink then uses these contracts to select oracles based upon parameters set by the user, reports the requested data back to the blockchain once found by the off-chain oracles, and then aggregates the data submitted by all the oracles in order to provide an accurate, weighted answer.
The off-chain portion of the network are oracle nodes that are connected to Ethereum's network, or any blockchain network that utilizes smart contracts. They are responsible for collecting all the data requested by the on-chain contracts. The data is processed through Chainlink Core, the node software that allows their off-chain infrastructure to interact with the blockchain and transmitted to the on-chain oracle for the aforementioned data aggregation and fulfillment of the contract. The data collected off-chain is done by oracle operators, who are paid in LINK for harvesting and sending the data.
The Advantages
There are two main advantages to Chainlink which separate it from its counterparts also working with oracles, and they are its distributed sources and distributed oracles. Most oracles are centralized, whereas Chainlink is a network of decentralized oracles. Traditionally oracles are third-party services offered by centralized entities, that are not subject to blockchain consensus mechanisms, and therefore the reliability of the data is questionable. Incorrect data being transmitted to the blockchain could result in smart contracts performing the incorrect functions, and with just one oracle as the source that data could also be tampered with by people with malicious intent.
In order to counter this security issue Chainlink uses a system of distributed oracles and sources. If the oracle wants to be considered trustworthy it can draw data from multiple sources, increasing its reliability as a source. In addition, when a user puts in a contract request with the Chainlink network the request is contracted out to multiple oracles, which may draw their information from various sources.
For example, a user puts in a contract request, that request is sent out to multiple oracles rather than just one centralized source. Those oracles then each find the data from various sources, sometimes with overlaps in the sources of the data, but this ensures that the contract receives a balanced aggregation of information and is therefore assumed to be accurate.
This two-part system ensures that oracles are honest because the data is aggregated and measured against the rest that has been collected, and therefore Chainlink helps ensure that smart contracts are carried out accurately and with no malicious intent.
In addition to this system, Chainlink has partnerships with notable groups such as SWIFT and Google Cloud, meaning it has legitimacy and utility for centralized entities while remaining decentralized.
The Disadvantages
There are not any obvious disadvantages to Chainlink, but more subtle disadvantages to those who are looking to invest in Chainlink. The first of these subtleties is that the LINK token is considered by many to be somewhat unnecessary to the network, as they are only used to pay oracle operators. Many believe that this could have been done with some other cryptocurrency that is less tied to the project, meaning that the value of LINK is directly correlated to network usage, so operators are unlikely to be motivated to run oracles without a ton of usage to ensure they get compensated fairly.
The second subtlety is the lack of promotion and communication by Chainlink. As stated earlier, after the Initial Coin Offering, and even leading up to it, there was a lack of promotion and communication by Chainlink. This led many to believe they were scammed. Thankfully nowadays they are much more active on many social media platforms. They also have a fervent fanbase that are somestimes referred to jokingly as the "Link Marines".
Chainlink Frequently Asked Questions
---
No, Oracle does not own Chainlink. While the company shares a common name and also works with computer technology, it is unrelated. Oracles, when referring to Chainlink, retrieve and verify external data for blockchains and smart contracts. They act as a bridge that can convert external and non-deterministic information into something the blockchain can understand and use to execute particular conditions related to the contract.
---
No, Chainlink is not the same as Ethereum. Chainlink interacts with the Ethereum blockchain and smart contracts contained on it but is a middleware that is essentially a tool for Ethereum to use. Chainlink's token LINK is Ethereum-based but that it where the similarity ends. You can buy LINK as a separate token altogether.
---
The main real-world application of Chainlink is its potential to connect smart contracts to the outside world, meaning smart contracts will be able to receive external inputs that result in things such as bank payments. Essentially Chainlink has the potential to allow smart contracts to mimic a large portion of financial agreements that are currently available in the market. It also allows financial institutions and businesses to utilize smart contracts via Chainlink's network without having to implement them themselves. This means they can receive all the benefits of decentralization without the added expense of creating a new system or network.
---
Tron is a completely different concept compared to Chainlink. Tron is its own blockchain, not a middleware like Chainlink, and it aims to be a decentralized entertainment and content-sharing platform. Think of it like a next-generation social media outlet, where you can be compensated for the content and data you create, unlike traditional social media companies that monetize your data. It is not meant to use oracles to find data which help smart contracts be executed correctly like Chainlink is.
---
Yes, Chainlink's token LINK is a secure cryptocurrency that utilizes Ethereum's blockchain.
---
No, Chainlink did not outpace Bitcoin in 2019, though it was close in terms of year-long growth in price, each finishing the year just about 3x above where it began. Had Chainlink stayed around it's all-time high in June, then it would have outpaced Bitcoin because it would have grown nearly 10x in value.
---
No, Chainlink does not offer decentralized apps. It operates as middleware that decentralized apps can use to execute smart contracts on the blockchain.
---
It is not the purpose of this article to speculate on the future price of Chainlink. Should it become more accepted in the mainstream, with more partnerships and utility, it is certainly possible that the price of Chainlink will rise, but to what extent is impossible to say. Disclaimer: Cryptovantage is in no way recommending you sell, hold or buy Chainlink.