>

Ethereum Classic Overview & ETC Buying Guide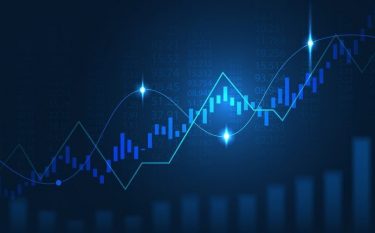 Ethereum Classic Overview & ETC Buying Guide
General Overview
Piggy Backs on Ethereum Development

Easily extensible platform. Ideal for Smart Contracts.
Often dwarfed by the existence of Ethereum

Smaller overall community than Ethereum
Best Exchange for Buying ETC
User-friendly
Great customer service
Low services fees
Diverse and consistently updated choice of coins
Funding Methods
Debit & Credit Bank, PayPal, ACH, Bank Transfer
What is a Smart Contract?
Smart contracts are pieces of code that automate the trade, transfer, and creation of assets. Smart contracts have already revolutionized what is possible within asset management and finance. The first platform to popularize smart contracts was Etheruem, which in turn was inherited by Ethereum Classic.
Where to Buy Ethereum Classic
ETC Ratings
Price
All Time Low: $0.45
All-Time High: $47.77
Market Cap
All-Time High: $4,339,511,028
Current: $724,120,672
Supply
Current: 116,313,299
Max: 210,700,000
Network Speed
Rating: Low ( 25 – 30 tx/s )
Disbursement
Rating: Medium
Reason: After the split between Ethereum and Ethereum Classic, decisions started to be made about the future of Ethereum Classic. One of those decisions was to put a hard cap on the number of tokens. Ethereum Classic will implement this through a decreasing block reward system, similar to how bitcoin works. Most cryptocurrencies that have existed for 5 or more years have achieved some level of good disbursement. Ethereum Classic is one of those cryptocurrencies.
Developer Engagement
Rating: High
Reason: Ethereum has one of the largest developer communities in the world. Ethereum Classic gets to piggy back off of the efforts put into making Ethereum better. Although the developer community for Ethereum Classic is smaller, they still get to reap the rewards by implementing improvements from Ethereum.
Liquidity
Rating: Low
Reason: Ethereum is a top 30 cryptocurrency, and has been for quite some time. Even though this is the case, Ethereum Classic has relatively low liquidity due to its lack of utility, and overall use.
Best hardware wallet for storing ETC.
History of Ethereum Classic
Ethereum classic has the exact same history for Ethereum, as they were literally the same project for the first two years of Ethereum's existence. It wasn't until 2016 when a massive hack took place on the Ethereum network. This hack spurred much debate as to how to remedy the situation. One group of Ethereum supports decided that the best course of action would be to reverse the hack. The group that reversed the hack became the Ethereum blockchain. The group that did not reverse the hack became Ethereum Classic.
To alter the blockchain is a very taboo topic in the blockchain space. Blockchains are supposed to be permanent, and unalterable. If a hack happens, it's because the code was not built correctly, and the system was not secure. The ideology is that we should learn from our mistakes, not try to reverse them out of existence. A firm emphasis has been placed on the permanence, and censorship resistance of applications running on Ethereum Classic. If Ethereum was comfortable reversing one hack, what is to stop them from reversing others? From the Ethereum Classic website, the project exists to uphold the notion that "Code is Law".
Ethereum Classic FAQ
---
The important thing to recognize is that Ethereum and Ethereum Classic are two different cryptocurrencies, and blockchains. They both have their pros and cons. An argument can be made that Ethereum Classic is more sympathetic to the cause of censorship resistance.
---
Whether or not Ethereum Classic will be around in 10 years is up in the air. However, there are many cryptocurrency projects that have much less utility than Ethereum Classic. It is reasonable to assume that as long as Ethereum is around, there is a place for Ethereum Classic.
---
In 2016, there was a large hack that took place on the Ethereum Blockchain. Ethereum Classic is the version of Ethereum that never reversed the hack, keeping the property of immutability intact. The Ethereum Blockchain reversed the hack, and is now considered the dominant version of Ethereum.
---
No, All tokens created on the Ethereum blockchain can only be used within the Ethereum blockchain. It is not possible to hold ERC20 tokens within an Ethereum Classic wallet.