>

Filecoin Overview: Where to Buy, How it Works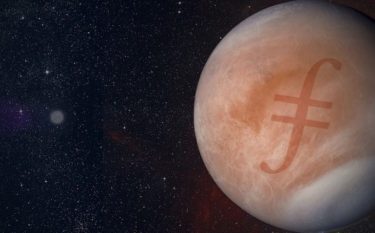 Filecoin Overview: Where to Buy, How it Works
Filecoin Pros & Cons
Great use case

Strong market position

InterPlanetary File System Protocol

Cheaper than Amazon Web Services or Google Cloud
Questionable ICO

Half of supply being released over next 6 years

Supply issues have occurred
Filecoin Ratings
Price
All-Time High: $237.24 (April 1, 2021)
All-Time Low: $1.83 (Aug 29, 2019)
Market Cap
Current Market Cap: $9,191,491,409
Supply
Max Supply: 2 Billion FIL
Circulating Supply: 68,186,554 FIL
Network Speed
Rating: Medium
Reason: Block processing time is 30 seconds for the FIlecoin Network, 120 confirmations every hour.
Disbursement
Rating: Low
Reason: 300 million of the potential 2 billion FIL are held by the creators, during the Initial Coin Offering (ICO) 200 billion FIL was sold to hedge funds and large investors for half the price of the public sale of 300 billion FIL. It was also a first come first serve ICO. 58% of this 500 billion total is being distributed over the next 3 years. Supply issues have occurred due to the limited availability of FIL and price is likely affected by the current supply which is not even 5% of total supply. The fully diluted Market Capitalization of Filecoin would rival Ethereum at current prices.
Developer Engagement
Rating: High
Reason: Filecoin Research website and Protocol Labs are constantly working to improve the FIlecoin project as a whole and have numerous projects that could underpin much of the future of the Internet.
Liquidity
Rating: High
Reason: Top 25 asset by market cap with an average daily volume of around $1 billion over the past week. Available on all the top crypto exchanges.
History of Filecoin
Filecoin was founded by Juan Benet, who also created the Interplanetary File System (IPFS), a peer-to-peer storage network. Benet is an American computer scientist who studied at Stanford University. The Filecoin project was first described back in 2014 as an incentive layer for the IPFS.
The Filecoin network project whitepaper was finally released in 2017 as a decentralized data storage solution. The sales of the FIlecoin token generated the highest ICO recorded so far, raising over $250 million, with the first $150 million generated in less than one hour. Prior to this, there were pre-launch sales of 200 million FIL from up to 150 different investors in the project, and these tokens were sold at a half price discount, sparking criticisms from the public; especially given that only those who had raked in at least $200,000 per annum were given access to participate in the discounted sale and the other 300 million sold to the general public were sold at full price.
It is important to note that no one received any FIL until the mainnet went live in fall of 2020, and then all pre-sold FIL began vesting on a linear schedule.
Advantages of Filecoin
The main advantages of Filecoin are the InterPlanetary File System (IPFS) and its potential to decentralize data accessibility and affordability, potentially disrupting the current centralized services like Amazon Web Services.
The IPFS is what Filecoin gives users access too, it is a peer to peer network for storying and sharing data and is proprietary as it was created by Filecoins creator. Filecoin is the system that will incentivize upkeep of the IPFS network.
If Filecoin is successful there will be more storage available on it that any other service, and it will operate at a speed and cost that is far lower than current services, giving it potential to grab a huge portion of the market.
Disadvantages of Filecoin
The main disadvantages of FIlecoin are the technical and financial barriers to mining it, and the way in which it has been disbursed.
Mining Filecoin not only requires a lot of expensive hardware, but it requires experience in systems deployment and administration, and they warn that it is not easy on their website. The way it was disbursed is a potential disadvantage because 200 billion were sold to advisors at half the price of the other 300 billion sold to the public, and they are still due to vest.
At current prices, and at a max purchase price of 75 cents a FIL for those 200 billion, there is a large potential for dumping as tokens vest.
Filecoin Frequently Asked Questions
---
Filecoin is used as peer-to-peer blockchain network that stores files, with built-in economic incentives to ensure files are stored reliably over time. Filecoin users pay to store their files on storage miners, which are computers responsible for storing files and proving they have stored the files correctly over time. Anyone who wants to store their files or get paid for storing other users' files can join and use Filecoin. Available storage, and the price of that storage, is then controlled by users and not a single company.
---
Currently there is about 68 million Filecoin in circulation, but over time there will eventually be about 2 billion Filecoin in circulation.
---
The InterPlanetary File System (IPFS) is a protocol and peer-to-peer network for storing and sharing data in a distributed file system. Peer-to-peer IPFS saves a ton of bandwidth (up to 60% for video) making it possible to efficiently distribute high volumes of data without duplication. Filecoin is the system built onto the IPFS network to incentivize users to store data accurately and reliably over time.
---
No, Filecoin is its own blockchain network built separately from Ethereum. It has a different consensus algorithm and mining system.
---
Yes, you can mine Filecoin, but it is not a simple process and involves the purchasing of a lot of hardware.
Filecoin warns on their site that, "running a successful mining operation on Filecoin has high hardware requirements and, apart from a strong familiarity with Filecoin, requires experience in systems deployment and administration." This means mining Filecoin has both a high technical and financial barrier to entry.
---
Upon initial release of the Filecoin network in October 2020, mining on Filecoin was so unprofitable that there miners who supposedly went on strike and as a result Filecoin had to change the mining rewards mechanism because the way it worked initially meant that miners were losing money for securing the network (they received 25% right away and the other 75% over time).
This mechanism was meant to discourage the dumping of FIL, but instead made it difficult to mine profitably. With the significant increase in the price per FIL and a change to the reward distribution, Filecoin has become profitable and Chinese miners have created a shortage in storage hardware by purchasing so many for Filecoin mining.