>

How to Buy Bitcoin in India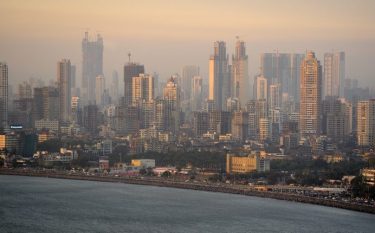 How to Buy Bitcoin in India
Best Cryptocurrency Exchanges in India
Trustworthy exchange
Supports many different funding options
Accepts users from across the globe
High trading volume
Funding Methods
Wire Transfer, ACH
Easy sign-up process
Lowest transaction fees of any major exchange
175+ different digital assets available
Free deposits
Funding Methods
Debit & Credit Card, Wire Transfer, ACH
Best Options for Buying Cryptocurrency in India
There are a few different options to consider when it comes to buying Bitcoin or any other cryptocurrency in India. Although cryptocurrency exchanges were unable to operate in the country for quite some time, a number of platforms have existed in the Indian market since the earliest days of the Bitcoin exchange industry. Two of the most well-known Bitcoin companies in India are Zebpay and Unocoin, which operate as crypto brokerages. It's extremely easy to figure out how to purchase Bitcoin and a variety of other cryptocurrencies on these two platforms, although they come with higher fees than what is usually found on global exchanges.
Due to the regulatory uncertainty around Bitcoin that existed in India for a few years, there is also a vibrant peer-to-peer exchange market in this country. When the exchanges were forced to limit or completely shut down their services, members of the crypto community joined Telegram groups and various P2P trading platforms in order to make their Bitcoin deals.
More recently, some of the largest Bitcoin exchanges in the world have started to focus on the Indian market now that it seems this sort of activity will be allowed by regulators.
What are the Best Crypto Exchanges in India?
As mentioned previously, Unocoin and Zebpay are the two most well-known brands in India when it comes to the exchange of cryptocurrencies; however, there are also more advanced options available to traders who wish to gain access to lower fees and higher levels of liquidity on the global crypto market. While Zebpay and Unocoin are perfect for beginners, you will need to search for an alternative if you're looking to trade on a regular basis or simply get a better deal on your regular cryptocurrency purchases.
Most people who have dabbled in the cryptocurrency space have heard of Binance, as it's the largest and most popular cryptocurrency exchange. After the regulatory picture in India gained more clarity, Binance acquired WazirX, a cryptocurrency exchange in India. The fees on this exchange are 0.2%.
Another option that will offer solid levels of liquidity for certain trading pairs is Kraken. This is oftentimes referred to as the most secure exchange in the world, as it has existed since the earliest days of the existence of cryptocurrency and has never faced a serious security incident.
Is Crypto Legal in India?
It has been hard to keep track of the regulatory picture around Bitcoin in India over the years. While there was a vibrant Bitcoin community developing in the country as far back as 2013, there have also been a large number of Bitcoin-focused scams and Ponzi schemes that have operated in the country. The country is still figuring out the specifics of how cryptocurrency is going to be regulated, and those involved in India's Financial Stability and Development Council even considered an outright ban on the technology at one point.
More recently, India's Supreme Court overturned a ruling that banks cannot work with any businesses that are associated with Bitcoin or other cryptocurrencies.
Exchanges have faced hostile working conditions over the years due to the rather negative stance various government agencies in India have taken on Bitcoin over the years; however, the reality is that it is still legal to buy and sell cryptocurrencies throughout the country. More Bitcoin businesses are now taking a closer look at the Indian market due to the appearance of a more friendly regulatory environment developing more recently. That said, anyone who is interested in Bitcoin in India should keep a close eye on the laws and regulations around this technology because it's unclear how things will eventually look over the long term.
Can I Buy Bitcoin with a Credit Card or Cash in India?
There is not much infrastructure available for purchasing Bitcoin with a credit card in India, as many of the exchange platforms involve users going through Know Your Customer verification and connecting directly to their bank accounts. That said, Coinmama, which is an exchange that operates globally, allows its users to purchase Bitcoin with a credit card. However, it should be noted that this sort of transaction will have much higher fees than going through Zebpay, Unocoin, Kraken, or any of the other major exchanges in the country. This is due to the fact that credit payments are easily reversible, while Bitcoin and other cryptocurrency payments are irreversible.
In terms of buying Bitcoin and other cryptocurrencies with cash, your best bet is going to be either a Bitcoin ATM, a P2P marketplace, or meeting someone in the local Bitcoin community. According to Bitcoin ATM Radar, there is currently only one Bitcoin ATM in the entire country, and it's located in New Delhi, the capital of India. In addition to Bitcoin, this ATM will also allow you to purchase Bitcoin Cash, Ethereum, and Litecoin.
For the best experience in a cash-backed Bitcoin purchase, get involved with your local Bitcoin meetup and start interacting with other like-minded individuals. In most cases, you'll eventually run into someone who likes to trade cryptocurrencies for cash as a side business. Of course, the best case scenario would be to simply connect your bank account to one of the many available Bitcoin exchanges in the country.