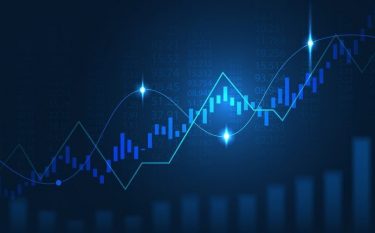 NEO is a cryptocurrency and blockchain project that began in 2014. The project shares similarities with Ethereum, such as being a smart contract platform and ecosystem capable of hosting many cryptocurrencies. The blockchain itself is highly proficient, and scalable. The infrastructure allows for several thousand transactions per second, which make it an ideal platform for high volume use cases. That being said, its infrastructure is fundamentally different than Bitcoin or Ethereum creating room for critique from a security standpoint. NEO Is focusing on a number of areas, one of which is creating a simple development experience for developers.
According to the NEO ecosystem page, the developer community is spread across 20 cities in 7 countries. Sending transactions with NEO  is similar to sending transactions with Ethereum. Both networks make use of the concept of gas. Gas is the transaction fee that needs to be paid to the miners in order for the network to include your transaction in a block. With Ethereum, gas is paid in ETH. With NEO, GAS is a totally separate asset. Fortunately, simply by holding onto NEO, you receive GAS as a reward from the network.
Neo Pros & Cons
Highly scalable

Easy to build on

Strong academic backing
Two token system is complicated for newcomers
NEO Ratings
Price
All Time Low: 0.072287
All-Time High: 196.85
Market Cap
All-Time High: 7.480 Billion
Current: 841~ Million
Supply
Current: 70,538,831
Max: 100,000,000
Network Speed
Disbursement
Rating: Low
Reason: NEO is in its early stages. The project administrators have allocated half (50 million) of all NEO to funding development efforts. The remaining half is yet to be completely released into circulation. The top 10 addresses on NEO have more than 50% of the NEO in existence.
Developer Engagement
Rating: High
Reason: NEO has one of the best development communities in the world. This is reasonable, as they also have a massive budget for furthering the development of the ecosystem. NEO is able to be built upon using the majority of the most popular programming languages. This is an ideal setup for the growth of NEO.
Liquidity
Rating: High
Reason: NEO is a top 25 coin that has been on the markets for long enough to reach a degree of maturity in terms of liquidity. NEO consistently has hundreds of millions of dollars worth of liquidity on its markets, making it a highly liquid asset.
History of NEO
NEO was first conceptualized in 2014 as Antshares. Antshares garnered the support of major funders in the Eastern Asian region in the early days, which enabled it to build strong fundamentals into the technology. The Antshares testnet launched in 2015, significant testing was completed in order to make the entire infrastructure more robust. The mainnet was formally launched in October of 2016. It was in 2017 that Antshare rebranded to what the project is known to be today, NEO.
NEO then followed Ethereum in establishing a standard for creating tokens on the network. That standard is known as NEP-5. NEP-5 is the ERC20 of NEO. At the peak of the cryptocurrency bubble in 2017, NEO rose to a value of $196. It was around this time that NEO became a top 10 cryptocurrency in terms of market capitalization. During crypto winter, the NEO community used the time to work on improving the technology, and growing the community. Development and business conferences were held in 2018 and 2019 to invigorate the NEO community at large. The third version of the NEO blockchain is set to be previewed in September of 2020, and launched in October of the same year.
Best hardware wallet for storing NEO
NEO FAQ
---
NEO and Ethereum are extremely similar. They have much of the features set such as the ability to create tokens, as well as the ability to use oracles. NEO is much faster at processing transactions than Ethereum, but it can be argued that Ethereum is more secure. At the end of the day, they are different networks, with different value offerings. One is objectively not better than the other.
---
GAS is how transactions are paid for on the NEO blockchain. GAS can be used to send NEO, as well as deploy smart contracts.
---
Yes, simply by holding NEO, the network will reward you with GAS. You may not get rewarded with GAS for NEO that is held on an exchange.
---
NEO is run by a group of elected individuals. NEO is used as shares in the network. The owners of the shares may vote for the parties they think will best run the network. This is part of how the network was designed. However, the network was founded by Da Hongfei in 2014.