>

Polygon Overview: Everything You Need to Know About MATIC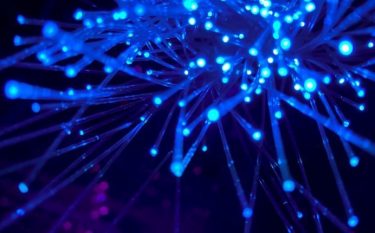 Polygon Overview: Everything You Need to Know About MATIC
Polygon Pros & Cons
Low transaction fees

Extremely fast transactions per second

Can scale and offers staking rewards

Great for decentralized finance apps
Market Cap/ Total Value Locked Ratio is high (asset may be overvalued when this occurs)

Competition from other scaling solutions will arise
Our Favorite Exchange for Buying MATIC
Superior option for experienced crypto traders
Dramatically lower trading fees
More powerful platform for trading
Same diverse selection of coins as regular Coinbase
Funding Methods
Debit & Credit Bank, Bank Transfer
Polygon Ratings
Supply
Max Supply: 10 Billion MATIC
Network Speed
Rating: High
Reason: Currently estimated to allow 65k transactions per second, and theoretically capable of millions of transactions per second. Block confirmations are every 2 seconds or less, meaning transacting can be done extremely quickly on the Polygon network.
Disbursement
Rating: High
Reason: When looking at the spread of holders of Polygon it can be seen that there are no whale wallets, all large holders are smart contracts and exchange accounts, there is seemingly no holder of more than even 0.2% of the entire supply, and many of the large amounts are staking pools as well.
Developer Engagement
Rating: High
Reason: Partnerships with many other blockchain projects, and the success of the network launch has attracted new developers looking to either create new dApps on Polygon or import/scale their existing project.
Liquidity
Rating: High
Reason: Polygon has burst into the top 20 assets by market cap and is available on almost all major cryptocurrency exchanges, with daily trading volume in the multi-billions.
History of Polygon
Polygon was originally launched in 2017 as Matic Network but rebranded to Polygon is early 2021. It was co-founded by Jaynti Kanani, Sandeep Nailwal, and Anurag Arjun. The original Matic Network, while built on Ethereum, was meant to eventually be a scaling solution for any blockchain project looking to improve their throughput. However, with the rebrand to Polygon, MATIC became focused on becoming Ethereum's Internet of Blockchains, rather than becoming widespread solution for multiple chains.
Now, with a focus on Ethereum, Polygon has exploded since its mainnet launch in early 2021, with projects such as AAVE and 1Inch launching versions on the Polygon network with much lower fees than their Ethereum versions. The price of Polygon has matched the hype, reaching all time highs and vaulting the digital asset into the top 15 by market cap.
How to Buy MATIC
Polygon (MATIC) can be purchased on almost all major centralized and decentralized cryptocurrency exchanges including, but not limited to:
Advantages of Polygon
Polygon has quite a few advantages over its parent chain Ethereum. One of these advantages is the faster transaction speeds that are also at a lower cost than on Ethereum, making it an attractive chain to use for decentralized finance applications. Another advantage is that you can stake Matic to earn rewards from securing the network. While staking on Ethereum is possible, the barrier for entry is much higher than with Polygon.
The biggest advantage of Polygon is that has a lot of potential use-cases, and it is built to scale as user volume increases, which means that in theory it can be used for mass adoption. Projects have begun migrating to Polygon, signalling a shift in users towards the newcomer.
Disadvantages of Polygon
There are not really any disadvantages to Polygon itself. The main disadvantage would be more competition arising in the form of other scaling solutions, whether for Ethereum or other blockchains. Changing their focus to solely helping scale Ethereum rather than any blockchain project could pay off greatly, but it could also mean that another project comes around that does what Polygon aimed to do when it was still called Matic Network.
Currently, the Market Cap to Total Value Locked ratio is also quite high (over 1), meaning the value of the asset outweighs the value of the assets locked into the network. While this does not mean anything this early in Polygon's history, if over time the ratio remains higher than 1, it may be being overvalued.
Polygon FAQ
---
Due to the lowered transaction fees and ability to interact with Ethereum Decentralized Finance through Polygon (MATIC), it is certainly possible to earn high yields on MATIC. It is important to remember that many yield returns you see are based on current deposits into the contract, meaning that as more funds get added the contract becomes diluted and returns become lower/more realistic.
---
No, Binance does not own MATIC, however, MATIC Initial Coin Offering (ICO) for the project was done through the Binance Launchpad program. 19% of the 10 Billion total supply was sold during this ICO.
---
Yes, Polygon (MATIC) can theoretically scale to millions of transactions per second.
---
Yes, Polygon (MATIC) is based on a proof of stake consensus algorithm. This means you can stake you MATIC to earn staking rewards either by delegating to a validator or becoming a validator yourself.
---
Currently the top transaction speed of Polygon (MATIC) is 65 thousand transactions per second. Theoretically this number will be scalable to millions of transactions per second.
---
Yes, Polygon (MATIC) is available on most crypto exchanges including Binance, Coinbase, KuCoin, Kraken, and Crypto.com Exchange.