>

How to Buy Bitcoin in Portugal: Complete Cryptocurrency Guide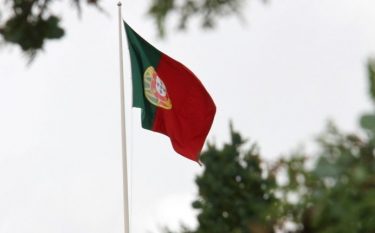 How to Buy Bitcoin in Portugal: Complete Cryptocurrency Guide
Best Bitcoin Exchange in Portugal
Trustworthy exchange
Supports many different funding options
Accepts users from across the globe
High trading volume
Funding Methods
Wire Transfer, ACH
Is Bitcoin Legal in Portugal?
The short answer is that, yes, bitcoin is very much legal in the country of Portugal. For the most part, Portugal follows guidelines handed down by the European Union in terms of how they should handle this new, emerging technology.
While there hasn't been much movement in terms of specific Bitcoin-related laws in Portugal, the nation did create a regulatory sandbox for companies and businesses that wanted to experiment with the technologies behind Bitcoin, Ethereum, and other public blockchains. However, it should be noted that this was mostly a case of experimentation around blockchain technology rather than Bitcoin, and there's a critical difference between the two in that more general blockchain technology used by existing financial institutions is much easier to regulate and control.
In terms of specific laws on the books related to bitcoin and other cryptocurrencies, Portugal has mostly been focused on warning consumers about the potential problems with cryptocurrencies and setting up guidelines for entities that decide to issue their own crypto tokens. Banco de Portugal has an entire page on their official website that warns consumers about the various issues that can arise when people are using bitcoin and other cryptocurrencies for the first time. Some of the problems covered include the potential for users to lose all of their money in a hack or due to human error in addition to the price volatility associated with bitcoin and even more so with the altcoins. In terms of initial coin offers (ICOs), the Portuguese regulator of securities offerings has stated that new tokens will need to be approved on a case by case basis.
With all this said, lawmakers have not actually put any new laws in the books when it comes to bitcoin and cryptocurrencies. Instead, they're taking existing laws and applying them to this new, digital financial system.
Why Portugal Has the Best Bitcoin Tax Rates
Another key area of the law when it comes to Bitcoin in Portugal is taxation, and the laws here are so unique that they deserve to be outlined in their own section.
In short, Bitcoin users do not need to worry about capital gains taxes when they are living in Portugal. This means that if you make a lot of money off of an increase in value of your crypto holdings, you do not need to worry about paying any taxes on those gains. This is in stark contrast to most other jurisdictions around the world, where capital gains taxes almost always need to be made on gains traders make in the cryptocurrency market.
In fact, in most countries Bitcoin users are technically supposed to pay taxes on gains that occur when bitcoin is being used as a transactional currency, which itself harms the utility of the crypto asset as a currency.
The tax situation in Portugal is incredible as entire fortunes have obviously been made in the crypto market over the years. Portugal's stance on cryptocurrency taxation is extremely advantageous to anyone living in the region, but it should be remembered that regulators could eventually decide to change their minds on this matter.
How to Buy Crypto in Portugal
You basically have two options to consider if you want to buy bitcoin and other cryptocurrencies in Portugal. The first option is to use one of the large, global exchanges that have basically become household names at this point. This would be something like Coinbase, Binance, or Kraken.
There aren't really any Portugal-specific exchanges on the market, but there are an endless number of cryptocurrency exchanges available to member nations of the European Union. Another option for buying bitcoin and other crypto assets in Portugal is to go the peer-to-peer (P2P) route. The main benefit here will usually either be that you're able to gain a higher degree of privacy with your trades or you're able to make your trade instantly without having to worry about creating an account and getting that account verified.
LocalBitcoins and Paxful are the two most well-known P2P exchanges in the world, but the best case scenario for P2P trading is to get involved with your local Bitcoin community and trade with friends rather than people who are trying to make money off your trades. Bitcoin ATMs are also sometimes a useful option for moving in and out of crypto quickly when you're in a pinch, but unfortunately there are no Bitcoin ATMs to be found in the entire country of Portugal.
What is the Best Bitcoin Exchange in Portugal?
As mentioned previously, Europe is not exactly a desert when it comes to the prevalence of cryptocurrency exchanges. If you want, you'll be able to do a lot of research to find the perfect exchange that meets every one of your specific needs for buying and selling Bitcoin and other cryptocurrencies.
However, if you don't want to look through every single option, there is a general rule that can be used to make a selection that you're unlikely to regret. You basically just need to think about whether your want power behind your trading platform or you want a simple user interface that is easy to understand right away.
If you're an experienced trader who wants a variety of advanced features, then Kraken will be the best option because it offers the most liquid version of the BTC-EUR trading pair in the entire world. For those of you who just want the simplicity of clicking a "Buy Now" button every time you decide that it's time to stack more cryptocurrency in your portfolio, then it's hard to beat the user experience that comes with buying and selling crypto via Coinbase.