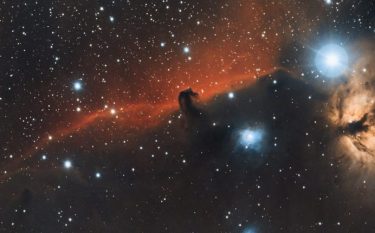 Solana: Everything You Need to Know About SOL
Solana Pros & Cons
Solana can process 50,000 transactions per second.

Solana has achieved high levels of scalability by leveraging the Proof of History and several other breakthrough innovations.

With billions of users on board, Solana has achieved economies of scale and kept the application fees extremely low.

Solana ensures composability between projects. Users do not need to deal with multiple shards or layer-2 systems.
Many implementations still await their launch on the Mainnet Beta version.

Satisfactory hardware setup for Solana is relatively costlier.
How Solana Works
As a developer, you can get started with Solana building your decentralized app or marketplace. An application interacts with a Solana cluster by sending it transactions with one or multiple instructions. The Solana runtime then passes those instructions to programs deployed by the app developers beforehand. These instructions get executed in sequential order and atomically for each transaction.
To run a validator node to secure the network and earn rewards in exchange, you need to connect to a Solana cluster first. There are devnet clusters, testnet clusters, and mainnet beta clusters.
Solana also runs a token program. Creating tokens or accounts through this program requires the native token SOL for rent deposits and transaction fees. Moreover, if your targeted cluster offers a faucet, you can get a little SOL for testing.
The token swap program of Solana allows simple trading of token pairs without a centralized limit order book, implementing a mathematical formula called Curve that mimics normal market dynamics. Depositors in the pool provide liquidity for the token pair enabling trade execution at spot price.
In exchange, depositors receive pool tokens, representing their fractional ownership in the pool and the program withholds a portion of the input token as a fee. Solana also runs a lending protocol on its blockchain, inspired by other DeFi lending protocols such as Aave and Compound.
You can also add Solana's native token SOL to your crypto exchange. When it comes to wallets, Solana supports several types, including app wallets or a browser-based web wallet, that offer a more familiar user experience. Advanced users or developers can leverage the command-line wallets that support the newest features available on Solana before they are integrated into third-party wallets. To receive SOL coins on the Solana blockchain, you must create a wallet.
Solana clusters work as the foundation of Solana's overall functional architecture. A Solana cluster is a set of validators working together. They serve client transactions while maintaining the integrity of the ledger. These clusters may coexist. When two clusters share a genesis block, they either converge or ignore the existence of the other. Transactions sent to the wrong one are ultimately rejected.
Solana Ratings
Supply
Total Supply: 494,097,802 SOL Coins
Maximum Supply: N/A
Network Speed
Rating: Very High
Transactions per second: 50,000
Liquidity
Rating: High
Reason: Ranks at number 14 on the list of 50 top-moving cryptos. You can also find Solana at a number of different crypto exchanges.
Developer Support
Rating: High
Reason: With millions of users, extremely low transaction fees, and high scalability, Solana attracts many developers. Developers have chosen Solana to build at least 8 AMMs and 16 applications to date. The Solana ecosystem also boasts 6 DEXes, 17 Exchanges, 16 infrastructural projects, and three oracles.
Solana Advantages
In distributed systems, agreeing on the exact execution time often becomes a matter of debate. Nodes in a blockchain network can not trust an external source of time or any timestamp that appears in a message. The proof of history or POH consensus, a key innovation of the Solana network, equips you with a trustworthy and credible timestamp that is encoded into the message. It results in a high throughput, high-performance blockchain with an enormous wealth of distributed systems optimizations at one's disposal.
Solana is also the most performant permissionless blockchain where a network of 200 physically distinct nodes supports a throughput of more than 50,000 transactions per second.
High-performance blockchains often face the challenge of propagating large amounts of data to a large number of peers. Turbine, one of Solana's eight key innovations, is optimized for streaming and transmits data using UDP only. It implements a random path per packet through the network as the block producers stream their data.
Solana has innovated a mempool-less transaction forwarding protocol. A mempool is a set of transactions that have been submitted to the network and are yet to be processed by the network. Leveraging its protocol, Solana validators can manage a mempool size of 100,000 without having to increase network throughput. In Solana, with a network throughput of 50,000 TPS, a 100,000 transaction mempool is executed within seconds.
With Sealevel, the world's first parallel smart contracts runtime innovated by Solana, the network can process tens of thousands of contracts in parallel, using as many cores as are available to the Validator. To make this process possible, Solana transactions describe all the states a transaction will read or write while executing. It allows both the non-overlapping transactions and transactions that are only reading the same state to execute concurrently.
Solana Disadvantages
As many of the implementations still await their launch on the Mainnet Beta, the network doesn't work as smoothly as advertised. Developers should keep a track of Solana's blog posts to get news on its updates.
In addition the network architecture of Solana was created to scale with bandwidth and hardware. Validators can leverage GPU cores to parallelize execution and reduce verification times that makes its hardware requirements hardware more sophisticated than competitor protocols. According to estimates, a satisfactory setup costs nearly $5,000.
Solana Tokenomics
Solana allocated 16.23% of its total supply to an initial seed sale, whereas 12.92% were dedicated to a founding sale. 12.79% of SOL coins were distributed among team members, and 10.46% of tokens were given to the Solana Foundation. The remaining tokens are either already released for public and private sales or still to be released to the market.
SOL Frequently Asked Questions
---
Some of the best apps on Solana include Audius, Human Protocol, Rope, Civic, Kin, Fantasy Sports, Cope, Maps, Solanaroll, Star Atlas, dFuse, The Media Network, and more.
---
No. Solana has an innovative Proof-of-History (PoH) timing mechanism facilitating and implemented before its Proof-of-Stake (PoS) protocol structure.
---
The estimated fee for a $1 million transaction on Solana is $10.
---
Solana is highly scalable. Its Proof of History consensus mechanism and several other breakthrough innovations allow it to scale at the rate of Moore's Law. It does not need to integrate with multiple shards or layer 2 solutions.
---
Yes. Solana is designed as a decentralized protocol that incorporates the proof of history timing mechanism within a proof-of-stake protocol structure.