Is my Cryptocurrency Gone Forever if I Lose my Keys?
Using cryptocurrency is inherently different than using your bank account. With cryptocurrency, you own your money directly. By design you have complete autonomy on how, and when that cryptocurrency is used. This way of managing your money has pros and cons. On the one hand, you get direct and complete over your money. On the flip side, if you lose your keys, then your money is lost forever. The latter scenario has broader implications that we will explore throughout this article.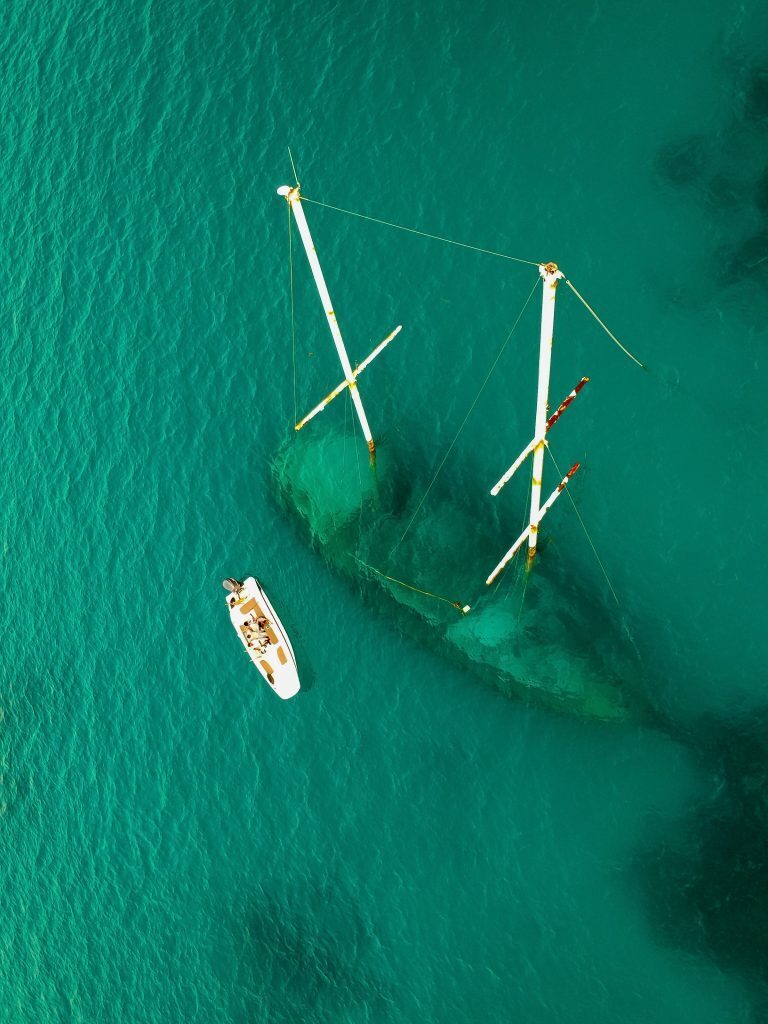 Your Money is Gone Forever
The good news is that if you've backed up your cryptocurrency wallet, then you can recover your funds. If you were unaware of wallet backups, and lost your keys, then the sad fact is that your money is gone forever. This turns a lot of people off of cryptocurrency, as some people have trouble with just managing their passwords. Others don't mind the tradeoff, if at the end of the day it means total and complete autonomy over their money. The reality is if a cryptocurrency user adheres to and follows simple steps, then the risk of losing their money is very low.
Like Sinking a Ship Full of Gold
What are the broader implications for losing access to your cryptocurrency? The analogy I like to use is losing your keys is like sinking a ship carrying gold. This is particularly relevant in the case of bitcoin, as many people refer to bitcoin as digital gold. When a ship carrying gold is sunk, the total supply of gold in circulation is essentially reduced forever. This is exactly what happens when a cryptocurrency wallet is locked forever. No one can ever access the money inside the wallet, even though we know the address and the balance of the wallet. The funds inside the wallet are forever removed from the circulating supply. A simple supply and demand analysis will determine that the value of the asset should then increase if the circulating supply is forever reduced.
How much Bitcoin is Locked?
You may read a full report published by Coin Metrics on how much Bitcoin is Lost. It turns out that analysts can point to an absolute minimum number of bitcoin that is provably lost. The rest of the time, they are making educated guesses and assumptions about the number of locked bitcoin. Surprisingly, only 182.6754176 bitcoin can be proven to be inaccessible. The amount that we can assume to be lost for a variety of other reasons, is much higher. Analysts believe that at least 1,501,730 bitcoin are lost. If this is true, then that number is significant enough to make a difference in the price of bitcoin. 1.5 million bitcoin is 7 percent of the total supply. One of the largest addresses that is assumed to be lost forever, is the addresses that belong to Satoshi Nakamoto.
While the exact balance of Satoshi's wallets vary, many analysts have settled between 700k and 1 million bitcoin. Regardless, either value would make Satoshi Nakamoto a billionaire, and ultimately, one of the richest persons on earth. The truth is, that Satoshi's bitcoin are a bit of a wild card in the bitcoin world. Satoshi has not revealed their identity, or even their current existence. It is unknown whether or not Satoshi will ever move, or sell their bitcoin fortune.
What if Satoshi Sells Their Fortune?
There are several interesting implications to Satoshi selling their enormous bitcoin fortune. The first implication would be that the world would immediately know that the person/people that created bitcoin is still alive. Satoshi would first need to move their bitcoin to exchanges in order to sell them. Satoshi's addresses are one of the most monitored addresses in the world. A movement of the bitcoin inside of these addresses would likely cause a certain degree of panic in the bitcoin world. Such a large influx of bitcoin into the market could potentially cause a massive drop in the price of bitcoin.
Although the daily volume of bitcoin is around 5 million bitcoin (on a high volume trading day), Satoshi would be executing only sell orders. This would surely cause the price to tank. Satoshi could maximize their profits by sending different amounts of bitcoin to different exchanges, and take advantage of the liquidity on the world's largest exchanges like Kraken, and Binance.
Can A Crypto Wallet Ever Be Unlocked?
Thankfully really smart people are able to calculate a number to answer this sort of question. In order to unlock a bitcoin address by force, a very strong modern computer would take at least .65 billion years. The only wildcard in this equation is quantum computers. Quantum computers are poised to be able to solve a set of computer problems that our current computers are simply not designed to be able to handle in any reasonable amount of time. Unfortunately it is too early to tell whether or not quantum computers will be able to break into bitcoin wallets, or recover your lost funds. Only a handful of individuals are able to speak confidently about what the future has in store for quantum computers.
It was in early 2020 that google announced quantum supremacy. What exactly this means is not yet known. We can surmise that it means that Google is able to solve real world issues that were previously impractical for traditional computers. Although hacking bitcoin wallets would be profitable, we're thinking hacking bitcoin wallets is not high on their list of priorities.
Don't Lose Your Keys!
The whole point is, we are a long way away from being able to recover your lost bitcoin. There is no 1-800-BIT-COIN number that you can call in order to reverse a transaction, or reset your password. As more of the world decides to take direct responsibility and ownership over their funds, it is imperative that they come knowing how to back up their wallets. Check out the CryptoVantage reviews on hardware wallets, as they walk you through a simple backup process during the setup of your device. Other user friendly wallets include Exodus, and Atomic. If you are new to crypto, it is very important that you pick a wallet that makes you adopt best practices.