Change Visa Card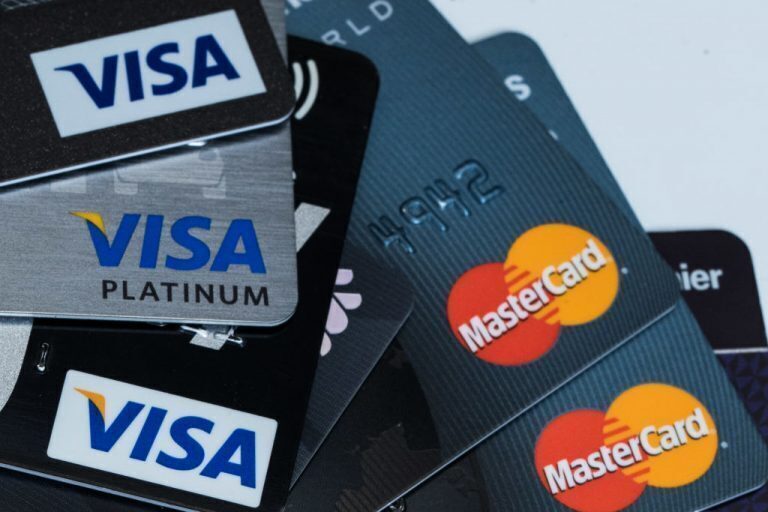 European crypto debit card with support for a number of different cryptocurrencies
Marketed as the card for cryptocurrency investors
One-time fee of €4.95 for the card
Very low transfer fees for most cryptos
Cryptocurrencies Supported
14
Rewards
Up to 2% Annual Interest
Change Pros & Cons
Proprietary token is an equity offering and a not a "utility token"

Offers a variety of crypto services

Supports 14 crypto assets

Earn up to 2% APR in an interest account

Commission-free Bitcoin trading

Low fees
Only available in Europe

Card isn't free

No cashback rewards
Change Visa Card at a Glance
Funding methods:
Cryptocurrencies, SEPA transfer, card deposits
Cryptocurrencies supported:
BTC, ETH, LTC, XRP, and more (14 total)
Rewards:
Earn up to 2% annual interest on holdings
Cryptoback percentage:
n/a
ATM Fees:
€1.10 in Europe, €1.75 internationally
Issuing bank:
Contis Financial Services Ltd
What is the Change Visa Card?
The Change Visa card is part of the Change mobile app, which is available on Android and iOS. This card is referred to as "the crypto investor card" on Change's website, and it is targeted at crypto speculators who want to be able to tap their crypto holdings for some real spending power from time to time. While the card is not free to acquire, there re no monthly fees associated with this card offering. There are a number of other cryptocurrency services offered via the Change app, such as an interest account offering that allows users to earn up to 2% APR on their deposits. The Change platform has its own native token in the form of CNG, but it does not appear to be a detrimental addition to the product, as is the case with many other offerings.
What are the Benefits of the Change Visa Card?
There are no outright benefits, such as cashback rewards, associated with the Change Visa card. Instead, most of the benefits of this particular crypto debit card can be found via the other aspects of the overall Change platform.
While other cards do offer cashback rewards, they're usually attached to a requirement for the cardholder to stake or hold the card issuer's proprietary token. This has a tendency to complicate things on the user's end and potentially opens them up to a financial loss. With Change, there is no cashback program associated with the Bitcoin Visa card; however, users are able to earn up to 2% APR on their deposits via an interest account on the Change platform. In many ways, this is better than many of the cashback rewards programs offered by other cards, as it does not require the user to hold value in a token they may otherwise not wish to use.
In addition to the interest account, the fees for transactions and transactions on the Change platform are extremely low. They even post updates on how their fees compare with other platforms, such as Coinbase and Revolut, on their website. Bitcoin users should be particularly interested in what Change has to offer, as all Bitcoin transfers come with no commissions associated with them. Trades made via altcoins come with a 0.5% fee attached to them, which is still quite low.
As a side note, the CNG token associated with Change is also quite different from traditional token offerings in the crypto asset space. Holders of this token are able to become shareholders and earn profits earned by the company behind the Change platform. This is a breath of fresh air in an industry where scam token offerings are rampant.
Potential Change Visa Card Dealbreakers
There are a few different potential dealbreakers to consider when it comes to the Change Visa card.
Firstly, the card is currently only available in Europe. This means all of the potential cardholders based in the United States, Africa, China, and all of the other locations where cryptocurrency is popular will need to look elsewhere.
Secondly, the Change platform currently only supports 14 different crypto assets. While this will cover most users who are just interested in the most popular cryptocurrencies on the market, those of you who like to trade ERC-20 tokens and other niche offerings will be out of luck.
Finally, cashback rewards are nowhere to be found with the Change Visa card. However, this negative aspect of the card needs to be considered with two other factors: users are not forced to hold a propriety crypto token and it's still possible to gain yield via the interest account option in the Change mobile application.
Is the Change Visa Card Right for Me?
The Change Visa card is definitely an attractive option for the right kind of cryptocurrency user. If you're mainly focused on Bitcoin and you live in Europe, there may not be a better option on the market, especially if you intend to avoid cards that are offering cashback rewards that sound too good to be true.
Of course, there are plenty of people who may need to look elsewhere for the perfect crypto debit card for their specific situation. If you live outside of Europe, are interested in topping-up your crypto debit card with niche altcoins, or you want to gamble on one of the cashback rewards programs offered by many of the other cards, then this Bitcoin prepaid card isn't for you.
Change Frequently Asked Questions
---
No. Users who wish to make deposits to the Change platform must be verified before they're able to use the system. The good news is that it usually only takes ten or fifteen minutes to get verified with Change. The normal documents associated with anti-money laundering regulations, such as your government ID and phone number, must be provided to Change in order to start using your account with real money.
It should be noted that there will be instances where the verification takes longer than the usual ten or fifteen minutes.
---
There are four different fees to worry about with the Change Visa card: the ordering fee, a potential card payment fee, ATM fees, and foreign transaction fees.
To get a Change Visa card, you will need to pay €4.95. This is a one-time fee, but you will need to pay it again in a situation where your card needs to be replaced.
Card payments denominated in euros are free; however, there is a €0.50 fee added to transactions that are denominated in other currencies.
At the ATM, you'll be looking at a flat fee rather than a percentage-based payment, which can be helpful when you are trying to withdraw large amounts of cash. When withdrawing euros or any other currency from an ATM in Europe, there is a €1.10 fee associated with the transaction. Internationally, the fee for ATM withdrawals rises to €1.75.
Finally, there is a FX fee associated with transactions that are not denominated in euros. Within Europe, this fee is 1% of the value of the transaction. Internationally, this fee rises to 1.5% of the transaction.
Additionally, it should be noted that there is no monthly maintenance fee and, most importantly, there is no fee for turning Bitcoin into euros and then loading them onto the card. Altcoins come with a 0.5% trading fee.
---
Change's products and services are only available in the European Economic Area (EEA). This includes a total of 30 countries including: Austria, Belgium, Bulgaria, Croatia, Republic of Cyprus, Czech Republic, Denmark, Estonia, Finland, France, Germany, Greece, Hungary, Ireland, Italy, Latvia, Lithuania, Luxembourg, Malta, Netherlands, Poland, Portugal, Romania, Slovakia, Slovenia, Spain, and Sweden. In addition to these countries that are part of the European Union, residents of Norway, Lichtenstein, and Iceland can gain access to Change's crypto debit card. Key nations unable to get a Change Visa Bitcoin debit card include Switzerland, San Marino, the Vatican City, and Andorra.
---
The limits for purchases and ATM withdrawals made with the Change Visa card are the same for every user. There is a maximum balance of €8,000 that can be on the card at any one time. The daily ATM withdrawal limit is €250. There is also a €36 per day limit on contactless payments.
In addition to limits on the use of the Change Visa card, there are also limits on the underlying Change account. While there is no monthly limit on euro-denominated deposits, there is a daily limit of €4,000. There is no limit on deposits made via Bitcoin, but there is a €15,000 monthly withdrawal limit.
According to Change, they would like to increase limits for their customers in the future. They're hands are currently tied due to various regulations.
---
CAG is a utility token that Change created in an initial coin offering on the Ethereum blockchain. CNG acts more like equity in the Change platform. A swap process from CAG to CNG began in late 2019; however, Change plans to keep both tokens around.
In terms of what the tokens are used for, there does not appear to be any use case for CAG right now. That said, Change could decide to introduce cashback rewards that require staking CAG in the future, which would be a structure similar to many other crypto debit cards on the market. For CNG, the main utility is receiving some of the profits earned by Change.