Blockfi vs Nexo Compared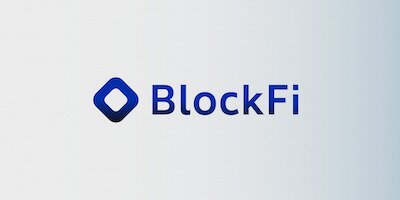 Solid interest rates for your cryptocurrency
Not required to lock up crypto for a set period of time
Reliable and safe platform based in the USA
Particularly good earn rates for Bitcoin and ETH
Offers an exclusive Visa card with Bitcoin rewards
Minimum Loan Amount
$5,000
Max Interest Available
8.6%
Easy to use, simple crypto lending platform
Fully insured, licensed & regulated
Allows customers to borrow in 45+ different currencies
Nexo Debit Card works using Mastercard technology
Max Interest Available
8%
BlockFi Overview
BlockFi was one of the first crypto lending platforms to launch, and the company is pretty well-known in the cryptocurrency industry due to their partnerships with various popular crypto podcasts. Much like a traditional bank account, users of BlockFi are able to earn interest on their crypto holdings or take out a loan against their crypto-based collateral. BlockFi also has its own integrated exchange platform, which makes it much easier for users to instantly move between different crypto assets directly on the platform.
Pros
Tremendous flexibility on length of crypto loans
Users can earn high rates of interest on their crypto holdings
Known, reputable platform based in the United States
Bitcoin and Ether assets are have access to particularly high interest rates
Cons
Flat fee on every withdrawal made after the first one
Limited crypto assets available on platform
Long withdrawal times
Nexo Overview
Nexo entered the crypto lending space with a bit more prestige than the other companies in the industry. For over a decade, they have had a presence in the traditional online lending space. This is a simple, easy-to-use online crypto lending platform. It allows users to gain access to interest on their cryptocurrency holdings or take out a loan against their crypto assets. Nexo is a fully insured, licensed, and regulated financial institution.
Pros
Loan process is ridiculously quick
Nexo has partnered with BitGo to provide reliable, secure crypto custody solutions
Users are able to borrow against their crypto assets at rates as low as 5.9%
Users receive payouts daily from their cryptocurrency interest accounts
Cons
Nexo's interest accounts are currently limited to stablecoins
Rates offered on interest accounts are lower than many other platforms
Nexo vs Blockfi Comparison
Information
BlockFi
Nexo.io
Headquarters:
Jersey City, NJ, USA
Zug, Switzerland
Insurance:
Yes (via Gemini)
Yes
Beginner Friendly:
Yes
Yes
Cryptocurrencies supported:
Bitcoin, Ether, Litecoin, and various stablecoins
Bitcoin, Ether, Litecoin, and 21 other crypto assets
Highest possible interest rate:
8.6%
8%
Lowest possible borrowing rate:
4.5%
5.9%
Services:
Interest accounts, trading, loans
Interest accounts, loans, card
Accepts fiat for crypto:
No
No
Proprietary token:
No
Yes
Beginner Friendliness
Newcomers to the cryptocurrency space shouldn't have much difficulty getting started with BlockFi or Nexo. That said, Nexo does have a focus on making the loan process as quick and easy as possible. If a user is looking to take out a crypto loan, the process is almost completely automated once some cryptocurrency has been deposited onto the platform. That said, Nexo's interest accounts are limited only to stablecoins at this time.
If you're looking to take out a loan, Nexo will be the best option for beginners, while newcomers looking to earn interest on their crypto holdings will be better off with BlockFi.
Trust & Security
BlockFi faced a security issue when their marketing department experienced a data breach in May 2020. No customers funds were lost, however some client data was stolen during the attack by hackers. This was possible because a BlockFi employee was hacked via a well-known method known as a SIM swap. As far as keeping funds safe goes, the attempted hack failed and BlockFi's customer funds stayed secure.
Both of these crypto financial institutions outsource their custody solutions to third parties that are reputable and trusted. BlockFi use Gemini as their custodian, while Nexo has a partnership with BitGo.
Nexo has not faced any serious security incidents yet.
Software
Cryptocurrency enthusiasts who are looking to access their crypto lending platform of choice via their smartphone will have no problems with either BlockFi or Nexo. Both platforms have mobile apps available on Android and Apple phones. While neither platform offers a desktop application, users are able to access their accounts via their web browser of choice on their computers.
Sign-up Process
The sign-up processes for both of these crypto lending platforms are quite similar. However, there are some key differences to consider when it comes to the actual loan process. With BlockFi, a decision on a loan application can take up to 24 hours, while Nexo offers an instant process that can allow users to gain access to the money from their loan nearly instantly. While Nexo's Know Your Customer verification process is intended to be completed in a matter of minutes, the reality is there will be some cases where up to 24 hours are needed to complete the user verification process.
Available Cryptocurrencies
Nexo has much greater support for varying cryptocurrencies than BlockFi. Currently, the only true cryptocurrencies that are available on the BlockFi platform are Bitcoin, Litecoin, and Ether. With Nexo, those three popular crypto assets are also supported, in addition to many more options, such as Ripple, Stellar, Bitcoin Cash, EOS, and many others. Both of these crypto lending platforms also support a variety of stablecoins. It should be noted that, while Nexo supports many more cryptocurrencies than BlockFi, only stablecoins can currently be used to make deposits to interest accounts on that platform.
Highest Interest Rates Available and Lock-in Terms
BlockFi tends to have higher rates of interest available to interest-bearing user accounts than what is available on Nexo. Currently, the highest rate of interest available for BlockFi interest accounts is 8.6%, while Nexo users are able to gain access to 8% interest in their savings accounts. Again, it needs to be pointed out that Nexo's interest accounts are limited to stablecoins at this time, which is another factor to consider here.
Both of these platforms are extremely flexible when it comes to the timeframes associated with loans and interest accounts. Users are able to withdraw funds from their interest accounts whenever they want. There is a 24 hour hold on BlockFi's fund withdrawal, for security purposes. Therefore you might have to wait longer to withdraw funds from BlockFi.
It gets trickier to withdraw when it comes to loans, as customers must keep a certain amount of collateral on the crypto lending platforms for the duration of the loan.
Standout Features
The main standout feature available with BlockFi is the exchange that is associated with the crypto lending platform. While the number of cryptocurrencies available for trade on the BlockFi exchange is limited at this time, users can leverage BlockFi's interest rates for the crypto assets that are currently available on the platform. BlockFi is also expected to release a debit card with cashback rewards for its users in 2020.
With Nexo, there are many more standout features to consider. This platform already offers a debit card to its users, and the cashback rewards associated with the card can grow to as high as 5%. Nexo also has its own token associated with its crypto lending platform, known as NEXO. Holders of this token are able to gain some of the profits made by Nexo via its lending services.
Conclusion
There are a variety of factors to consider when it comes to BlockFi vs Nexo, and picking out the right platform for your needs will depend on your specific situation. If you're merely interested in the highest rates of interest available on interest accounts or lowest rates on loans, then BlockFi could be the best option for you. Nexo has a wider variety of features available to their users including a faster application process in terms of verifying user data in most situations. If you're looking for a debit card with cashback, or gain interest on your stablecoins, Nexo could be the best option for you.