>

bitFlyer Review: A Crypto Exchange Focused on Trades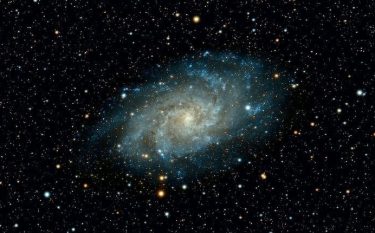 bitFlyer Review: A Crypto Exchange Focused on Trades
bitFlyer Pros & Cons
Very low fees

Heavy volume

Works closely with regulators to remain compliant with all laws

Different interfaces for beginners and advanced traders

Highest trading volume for BTC/JPY trading pair
Not many cryptocurrencies are supported

Must go through KYC process to trade

Mobile app has limited functionality

Low volume outside of the BTC/JPY trading pair
Setting Up a bitFlyer Account
Setting up an account on bitFlyer works in a manner similar to many of the other regulated exchanges around the world. The first step is to head to bitflyer.com. On the homepage, you will see the option to enter an email address and click the "Sign Up" button. Once you've filled out that one-field form, you will be sent a verification email that will be used on the next page of the sign-up process. After finding the verification code in your email inbox, you will then be able to move onto the next page where you can enter some basic information about yourself such as your name, nationality, address, and phone number. Your phone number will be verified after this step, and then you'll finally be able to login to your bitFlyer account.
Of course, if you want to actually be able to use your account for anything worthwhile, you'll need to also verify your identity. Identity verification is simple with bitFlyer, but it should be noted that you can only verify your account if you live in the United States, Japan, or Europe. Here is the information you will need to share in order to verify your bitFlyer account:
A copy of a government-issued ID
A selfie of yourself
A document that proves you live at an address
Your Nationality
Phone number
Funding Methods
Bank Account (ACH)
Yes
Yes
1 Day
Credit/Debit Card
Yes
Yes
Instant
Wire Transfer
Yes
Yes
0-2 Days
Supported Operating Systems
Users are able to access the bitFlyer platform from any computing device running pretty much any operating system. Whether you're working on a desktop computer at home or checking the bitcoin price on your smartphone at work, you'll be able to access everything you need to move in and out of the bitcoin and cryptocurrency market. There are also mobile apps available for Android and iOS devices; however, it should be noted that not all of the advanced trading features found on the main website are found on the mobile apps.
Is bitFlyer Secure?
One of the reasons bitFlyer has become the most successful onramp for bitcoin in Japan is that the platform has been a round for a number of years without facing any serious security incidents. While many exchanges have never been hacked, the fact that bitFlyer has retained such a high level of security for its users over a long period of time makes the security guarantees they offer seem much more credible than what is claimed by most other exchanges.
Due to the standards they've implemented and success they've had on the security side of things over the years, bitFlyer has been able to obtain Platinum status with the Japan Blockchain Association.
On top of their security standards, bitFlyer has also been a leader when it comes to working with regulators and preventing the use of their platform for illicit purposes. This adds an extra degree of security for user funds, as working closely with regulators and following all relevant laws means there is a lower chance law enforcement will end up seizing user funds one day. This is an often-overlooked aspect of choosing a safe and secure exchange for bitcoin and cryptocurrency trading.
Are bitFlyer Fees High?
On a global scale, bitFlyer offers some of the lowest trading fees in the entire world. Uniquely, bitFlyer's trading fees remain low even if you are someone who is only trading a small amount of cryptocurrency on a monthly basis. bitFlyer's different platforms for different jurisdictions offer different fee rates; however, the maker and taker fees on both sides of the trades are the same. Here are the starting fee rates for trading in bitFlyer's three different markets:
bitFlyer US – 0.12%
bitFlyer Japan – 0.15%
bitFlyer Europe – 0.20%
As you can see, bitFlyer's trading fees in the United States are especially competitive. As a comparison, Coinbase Pro currently charges a 0.50% fee for entry-level trades.
It should be noted that deposits and withdrawals on bitFlyer's trading platforms are free; however, there is a $10 fee involved if you decide to use a bank wire as your withdrawal method.
What Can You Buy on bitFlyer?
One of the few drawbacks of using bitFlyer is that there aren't many different cryptocurrencies to trade on the platform. Additionally, the number of different cryptocurrencies supported by each individual jurisdiction can vary. For example, users in the United States are only able to trade bitcoin, Bitcoin Cash, and Ether. Here are some of the different cryptocurrencies that are traded on the various bitFlyer platforms:
Bitcoin Cash
Ether
Lisk
Monacoin
Users in Japan have access to more cryptocurrencies than users in other jurisdictions.
---
BitFlyer supports a decent number of different trading pairs in terms of Japanese yen, but there are only three trading pairs for Americans who are mainly focused on the U.S. dollar: BTC/USD, ETH/USD, and BCH/BTC.
---
Yes, bitFlyer is about as safe as it gets when it comes to the wild world of cryptocurrency exchanges. The underlying platform has never been hacked, and the company behind this suite of cryptocurrency services complies with all relevant laws and regulations to keep their users' money in good standing with the local authorities.
---
While many cryptocurrency exchanges tout offerings of low fees, the reality is that most of them aren't really telling the whole truth. With bitFlyer, you really are getting some of the lowest trading fees in the world, especially if you're located in the United States and want to use a regulatory compliant exchange. In the U.S., trading fees start at just 0.12%, which simply cannot be matched when it comes to entry-level trading fees.
---
Comparisons are often made between bitFlyer and Coinbase because they are two of the best cryptocurrency exchanges to choose from in the world. Coinbase has the brand name and a large number of network effects built around it, and some people will find it to be the simpler option that allows them to gain access to a large amount of liquidity between fiat currencies and cryptocurrencies. Having said that, if you're just looking for the best rates possible on your cryptocurrency trades and you do not intend to move that much volume, then bitFlyer will probably be your best bet.