>

CEX.IO Review: The Best Advanced Cryptocurrency Exchange?
Long-running cryptocurrency exchange
Withdrawals to credit cards
Robust mobile app
Staking available on site
Funding Methods
Bank Transfer, Credit Card
CEX.io General Overview
Multiple FIAT trading pairs for each crypto asset they support including USD, GBP, EUR

Easy sign-up, KYC process for verifying account and unlocking all features

Instant crypto purchases with credit card

Withdrawal of FIAT directly to credit/debit cards

Staking of assets directly on exchange

Mobile app
Limited number of crypto assets are supported

All exchanges hold risk of being hacked, loss of assets held on exchange

Fees for all currency deposits/withdrawals, whether through credit card or bank transfer
Funding Methods
Method
Buy
Sell
Deposit
Withdraw
Speed
Bank Account (ACH)
No
Yes
Yes
Yes
1-3 Days
Credit Card
Yes
No
Yes
Yes
Instant
Debit Card
Yes
No
Yes
Yes
Insant
Wire transfer
Yes
No
Yes
Yes
Instant
Sign-Up Process
Signing up for an unverified CEX.io account is easy, but like most exchanges full verification is required for access to all features.
For an unverified account: 
Go to CEX.io
Click Create Account
Enter email address
Choose password
Choose country
Accept CEX Terms of Use
Click create account
Verify account through email
For verified account:
Follow all steps above. Submit required information and/or documentation for varying levels of identity verification:
Personal information including name, date of birth, contact number
Address (residential and permanent)
Scans of ID card, photo of you holding the same card
Proof of residency document (water, electric, or internet bill for example)
Wait for approval/verification to be completed, this can be same day but may take a few days depending on volume
What You Can Buy on CEX
CEX exchange offers a limited number of crypto assets, but all are paired to USD, GBP, and EUR. The crypto assets they offer are:
Bitcoin Gold
Dash
OmiseGo
Cardano
NEO
GAS
Tezos
Meta Hash
BitTorrent
Basic Attention Token
USD Coin
Ontology
Ontology Gas
Gemini Dollar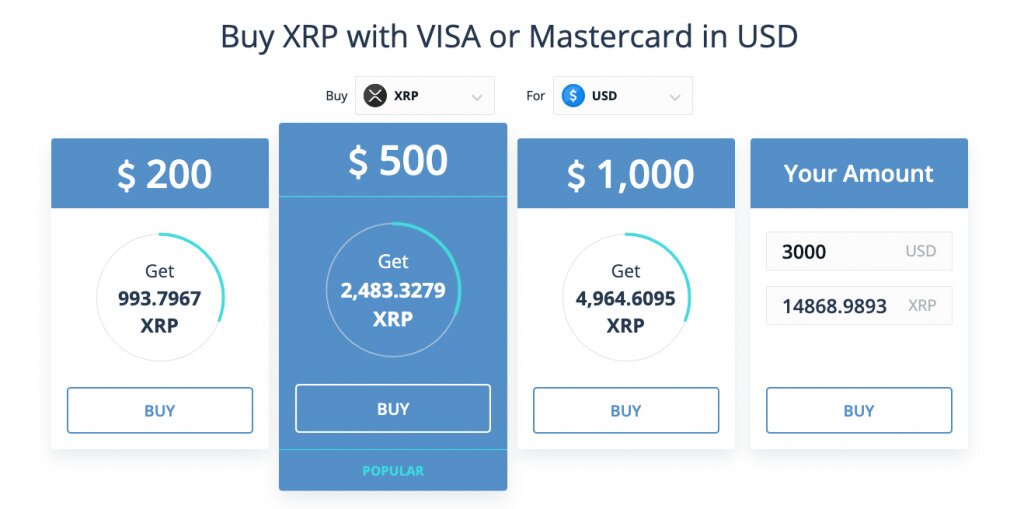 Is it CEX.io Safe?
Yes, CEX exchange is safe to use, the exchange has never been hacked at the time of writing. However, like all exchanges the risk of it being hacked always looms as a possibility and we at CryptoVantage recommend you use a software or hardware wallet to store your crypto assets. This is the safest way to store your cryptocurrencies.
Supported Applications
Apart from its website CEX exchange offers a mobile app that it available for Android and iOS. The mobile app offers all the same features of the website in a easy to use and simple interface.
CEX offers a wallet through the site and mobile app where you can store your assets and stake them where possible, however this wallet is custodial meaning you do not hold the private keys yourself. Please see the list linked in the previous section for a comprehensive list of non-custodial wallets that we recommend.
Fees
CEX exchange offers a dynamic fee scale for buying and selling on the exchange whereby the user is rewarded with lower fees the more volume they trade through the exchange. Even with a low volume of trades the fees are quite low.
For depositing fees are flat for both credit cards and bank transfers but vary between the two methods.
For withdrawing the fees are dynamic and vary depending on things such as type of credit card (MasterCard has lower fees than Visa through CEX), and type of bank transfer (direct to your bank has fees whereas through ACH or SEPA there are none). Withdrawals to credit cards incur service charges which include a flat fee and a percentage amount, along with a commission. Withdrawing through a normal bank transfer incurs a percentage fee along with a set dollar amount. Withdrawing through ACH, SEPA or FPS is completely without fees.
CEX.io Frequently Asked Questions
---
Yes! CEX exchange is a global exchange that supports users from 99% of countries. Some countries are restricted from credit card purchases while others are restricted from using a bank transfer. In addition, over half of the US states are not supported. All restrictions are due to country/state law and are not choices made by CEX.
---
Yes! CEX exchange offers a custodial wallet on their exchange where you can store and stake your crypto assets. However, you do not hold the private keys to this wallet, and it is recommended that you use a non-custodial software or hardware wallet of your choosing.
---
CEX does not explicitly state what "CEX" stands for but it is likely "Cryptocurrency Exchange" or something similar.
---
It could be argued that CEX.io is better than Coinbase due to their brokerage feature and the multiple FIAT pairings which they offer, however if based on exchange volume Coinbase is way ahead. In addition, the overall fees are less through Coinbase.
---
No! Technically you can sign up for CEX exchange for free, however you need to deposit or buy crypto assets in order to use it, and there are transaction fees for all deposits, withdrawals and trades.
---
Yes! However, it has to be a debit card with a linked credit card aspect, such as a Visa debit card.
---
The minimum deposit on CEX exchange varies. For Ethereum the minimum deposit is 0.001, and for all other cryptos they support, including Bitcoin, it is 0.0001. For purchasing crypto using your credit or debit card the minimum purchase is $20 USD.
---
Yes! CEX exchange is a good beginner exchange because it is simple to sign up and purchase crypto for the first time. However, there are more well-known exchanges with the same option and more cryptocurrencies supported on the exchange.