>

Celsius Network vs BlockFi
Celsius Network vs Blockfi Compared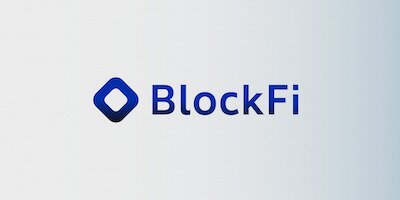 Solid interest rates for your cryptocurrency
Not required to lock up crypto for a set period of time
Reliable and safe platform based in the USA
Particularly good earn rates for Bitcoin and ETH
Offers an exclusive Visa card with Bitcoin rewards
Minimum Loan Amount
$5,000
Max Interest Available
8.6%
Easy to use app, instant loans
Some of the highest interest rates in crypto lending
Users can lend and borrow 38+ different cryptos including BTC, USDC, BNB and CEL
Free Bitcoin with sign-up codes
Max Interest Available
17.78% (rates subject to change)
Celsius Network Overview
On Celsius Network, users are able to borrow dollars at rates below 1% and earn up to 10% interest on their crypto deposits. This platform also supports a number of other features, such as sharing revenue with holders of Celsius's own proprietary token and the ability to send crypto to other users without the need for a wallet. To learn more check out our comprehensive Celsius review.
Celcius Network Pros & Cons
Loans are made available instantly

BitGo handles crypto custody and those holdings are insured

Interest rates available in interest accounts are some of the highest in the industry

Platform supports 25 different crypto assets
There are limits on withdrawals of more than $20,000

The platforms's own token, CEL, must be used to gain access to better rates
BlockFi Overview
BlockFi may be the most well-known crypto lending platform on the market today. In addition to the borrowing and lending functionality, BlockFi also sports its own native exchanges that allows users to seamlessly transfer between different crypto assets. For a complete evaluation on BlockFi, check out our comprehensive review here.
Lending terms are flexible and users do not have to get locked into long-term contracts

Works with Gemini to provide safe, secure custody of users' crypto assets

Known, reputable platform based in the United States

Users are able to receive their interest payments in any cryptocurrency of their choice
Flat fee on every withdrawal made after the first one

Limited crypto assets available on platform

Long withdrawal times
Celsius Network vs BlockFi at a Glance
Information
Celsius Network
BlockFi
Headquarters
London, England
Jersey City, NJ, USA
Insurance
No
Yes (via Gemini)
Beginner Friendly
Yes
Yes
Cryptocurrencies supported
Bitcoin, Ether (25 Total)
Bitcoin, Ether, Litecoin, and various stablecoins
Highest possible interest rate
12%
8.6%
Lowest possible borrowing rate
0.7%
4.5%
Services
Borrowing, Lending, Staking, Payments,
Interest accounts, trading, loans
Accepts fiat for crypto
Yes
Yes
Beginner Friendliness
Like many of the other crypto lending platforms on the market today, both Celsius Network and BlockFi are focused on making borrowing and lending crypto as easy as possible. When using either of these platforms, users are able to borrow, lend and access other features via the comfort of their smartphone.
Celsius Network has a slight edge in beginner friendliness during the initial loan application process, which can take as little as 60 seconds. On the other hand, if you are looking to test out crypto lending for the first time, then you may want to go with BlockFi. Users are not locked into specific timeframes when it comes to putting down some crypto collateral when lending on BlockFi. Additionally, users can move in and out of loan positions more quickly, which makes sense for individuals who do not want to have their crypto locked up for months when trying out the loan process for the first time.
Trust & Security
Both of these crypto financial institutions outsource the custody of their users' crypto assets to third parties. In the case of Celsius Network, crypto assets are secured by BitGo, while BlockFi users will see their cryptocurrencies held by Gemini. Both BitGo and Gemini and higly-trusted when it comes to security in the crypto assets space.
Having said that, BlockFi faced a PR disaster in the early months of 2020 when their marketing department was hacked. No customers funds were lost, however some client data was stolen during the attack by hackers.
This was possible because a BlockFi employee was hacked via a well-known method known as a SIM swap. As far as keeping funds safe goes, the attempted hack failed and BlockFi's customer funds stayed secure.
Celsius Network has not faced any serious security incidents.
Software
Both Celsius Network and BlockFi allow their customers to access the respective crypto lending platforms via smartphone devices. While the platforms can also be accessed via a desktop computer, this is done via the companies' websites rather than a downloadable app. By allowing users to access these platforms via web browsers, these crypto lending platforms enable users to borrow and lend crypto via any operating system.
Sign-up Process
The sign-up process on both crypto lending platforms is pretty similar. First, the user provides some simple information, such as a name and an email address. However, the user will need to go through a full account verification process before gaining access to features like loans and interest accounts.
Having said that, Celsius Network has created a streamlined application process that allows users to gain access to loans in a matter of minutes rather than days. In most situations, account verification on Celsius Network will take a few minutes. However, the process can take up to 24 hours in rare situations where the process cannot be completely automated due to an issue with one of the documents or some of the information provided by the user.
Available Cryptocurrencies
Celsius Network has a clear advantage over BlockFi when it comes to the variety of crypto assets accessible to users on the platform. BlockFi is limited to Bitcoin, Ether, and Litecoin, in addition to some stablecoins. Additionally, users are also able to earn interest on holdings of crypto assets like Bitcoin Cash, Dash, and Ripple. There are 25 different crypto assets accessible to users on Celsius Network.
It should be noted that Celsius Network also has its own native token, known as CEL. This additional token allows Celsius Network users to gain access to additional features, such as higher rates of interest on their crypto holdings and lower rates of interest for loans. For example, interest rates on loans are 0.7% when payments are made via CEL and 1.0% when payments are made in traditional fiat currencies.
Highest Interest Rates Available and Lock-in Terms
Celsius Network provides rather high rates of interest to their users when compared to some of the other crypto lending platforms on the market. However, these rates of interest need to be understood in the context of how they can actually be attained. First of all, the rates of interest provided to Celsius Network users is much higher for stablecoins than traditional cryptocurrencies. Rates of interest paid out for traditional cryptocurrencies are usually less than 5%, while the rates for stablecoin interest accounts are 8.69% or more. Additionally, the highest rate of return on your holdings, which can reach nearly 12%, will only be available if you're willing to receive your interest payments in the platform's own proprietary CEL token.
While BlockFi tends to have lower rates of interest available to its interest account holders, it should be noted that BlockFi allows users to be more flexible with their deposits and withdrawals. While Celsius Network users must lock up their crypto holdings for months at a time, BlockFi users are able to move their crypto assets around much more frequently.
Standout Features
Celsius Network's use of its own token is clearly a standout feature. In addition to allowing users gain access to cheaper loans and more lucrative interest accounts, holders of CEL also get a share of the profits earned by the Celsius Network on a regular basis.
For BlockFi, the main standout feature is the integrated exchange platform. Through this exchange, users can easily switch between different crypto assets and manage their overall crypto portfolio without having to move funds to another crypto financial institution.
Conclusion
Celsius Network tends to have many attributes that will make it seem like the clear platform of choice for more advanced cryptocurrency users. The fact that higher rates of interest are available through deposits of many more crypto assets simply cannot be overlooked.
The flexibility of deposits and withdrawals on BlockFi is a key feature that needs to be factored into the equation. While most users may be attracted to the many features offered by Celsius Network, those who are just looking to dip their toes into the crypto lending space for the first time may find BlockFi's flexible terms more suited for their needs.