>

How to Buy Bitcoin in Denmark: Complete Cryptocurrency Guide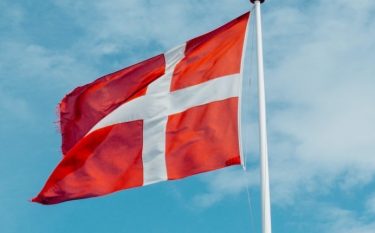 How to Buy Bitcoin in Denmark: Complete Cryptocurrency Guide
Best Cryptocurrency Exchanges in Denmark
Trustworthy exchange
Supports many different funding options
Accepts users from across the globe
High trading volume
Funding Methods
Wire Transfer, ACH
User-friendly
Great customer service
Low services fees
Diverse and consistently updated choice of coins
Funding Methods
Debit & Credit Bank, PayPal, ACH, Bank Transfer
One of the longest-standing Bitcoin exchanges
Serves over 3 million customers globally
Regulated in the EU and USA
Easy to understand for new users with iOS and Android apps
Funding Methods
Credit & Debit Card, Wire Transfer & SEPA
Easy sign-up process
Lowest transaction fees of any major exchange
175+ different digital assets available
Free deposits
Funding Methods
Debit & Credit Card, Wire Transfer, ACH
Is Bitcoin Legal in Denmark?
Regulators and lawmakers in Denmark have mostly taken a hands-off approach when it comes to the legality of Bitcoin and crypto assets more generally. This new, decentralized financial system is mostly unregulated throughout the country, with the possible exception of the creation of new crypto tokens that are somewhat centralized. The Danish Financial Supervisory Authority decided to allow the issuance of initial coin offerings (ICOs) during the boom of this particular aspect of the cryptocurrency ecosystem in 2017; however, they also stated that ICOs that are mostly just initial public offerings (IPOs) in disguise will still be subject to securities laws.
In terms of crypto taxation, Denmark takes the rather common approach that profits that accrue as a result of crypto holdings rising in value in terms of fiat currency are taxed as capital gains. And the Danish government made it clear that it is taking this taxation very seriously back in 2019 when the national tax agency started sending letters to crypto users requesting full documentation of their past activities in the cryptocurrency markets. Denmark's tax agency was able to contact these crypto users after they request data about users from three different cryptocurrency exchanges. Much like basically every other country in the world, cryptocurrency exchanges that operate in Denmark are required to collect large amounts of data from their users in order to verify their identities and guard against the use of their platforms for illicit financial activity.
How to Buy Bitcoin in Denmark
All of the various ways in which bitcoin can be purchased are available in Denmark. Whether you want to use an exchange on the internet, find someone to trade with on a peer-to-peer basis, or walk into a convenience store to trade cash for cryptocurrency, you'll be able to find whatever you need, especially if you're in the Copenhagen area.
It should be noted that you will not be able to trade Danish kronas directly for crypto assets via the online exchanges. You will first need to convert your kronas to a more prominent fiat currency, such as euros or U.S. dollars, before trading your kronas for bitcoin and other cryptocurrencies on these platforms.
Anyone who is interested in turning their physical kronas into cryptocurrency should opt for P2P trading or look for a Bitcoin ATM. There are three Bitcoin ATMs located in Copenhagen, but there are no other ATMs to be found in the rest of the country. It's important to remember that these ATMs tend to come with much higher fees than what is available with the online exchanges, so you may want to look for a P2P trading option before interacting with a Bitcoin ATM.
One final note that should be mentioned is that Coinbase is available in Denmark, and users can purchase a relatively small amount of bitcoin with a credit or debit card via this platform without having to go through a lengthy user verification process. But again, this comes with higher fees than a traditional exchange connected to your bank account.
What is the Best Cryptocurrency Exchange in Denmark?
For most people, the best way to buy bitcoin and other cryptocurrencies in Denmark will be to use one of the large European exchanges that includes euro-denominated trading pairs on their platforms. While Denmark uses the Danish krona rather than the euro, the reality is that there aren't any BTC-DKK trading pairs listed on any major exchanges.
The last time this trading pair existed was actually on the now-defunct and bankrupt Mt. Gox exchange. In terms of exchanges that have a lot of euro-denominated liquidity, Kraken is going to be the best bet for advanced traders. Simply put, Kraken has the most trading volume and liquidity when it comes to this particular trading pair. Coinbase Pro, Bitstamp, and Binance also have decent trading volumes when it comes to euro-based bitcoin trading, but Kraken has roughly double the amount of volume of these alternatives on a daily basis.
That said, euro-focused traders should keep an eye on which exchange has the most liquidity, as the numbers can change over time. Kraken is based in the United States, so if you'd prefer to stick with a platform based in Europe, then Bitstamp is going to be your best bet. That said, Bitstamp is mainly targeted at advanced traders, so it can be a bit cumbersome for those who are new to the cryptocurrency space. If you're looking for a simple user interface that simplifies the process of buying or selling bitcoin and other crypto assets, then look no further than Bity. Although the platform is based in Switzerland, they make it easy to purchase a relatively small amount of bitcoin without having to go through an intensive identity verification process.