>

How to Buy Bitcoin & Cryptocurrency with PayPal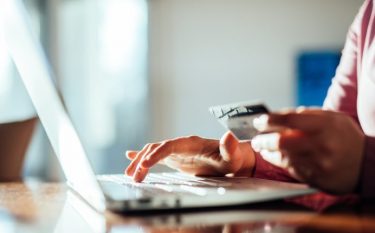 How to Buy Bitcoin & Cryptocurrency with PayPal
PayPal Pros & Cons
PayPal is a user friendly option for most people to make online payments

PayPal is trusted as a secure platform for online payments

Many people already have a PayPal account
Buying cryptocurrency with PayPal has higher fees

There are strict limits on how much cryptocurrency users can buy via PayPal

Most exchanges don't even offer PayPal as an option
History of PayPal and Cryptocurrency
PayPal was launched back in 1998, and its original goals were somewhat aligned with Bitcoin's goals. PayPal wanted to create a new form of internet money that would be frictionless and make sending payments as easy as sending an email.
However, due to the centralized nature of PayPal, the company was never able to be as innovative and boundary-pushing as they hoped. That said, PayPal eventually became the de facto standard for online payments.
However, PayPal has not worked well with Bitcoin up to this point. This is because, unlike cryptocurrency payments, PayPal transactions are not settled right after they are made. Due to this difference in how payments are processed on these separate platforms, they are mostly incompatible for trust-less trades between each other.
The same goes for using PayPal to buy popular alt-coins like Ethereum, Tether and Litecoin. PayPal and cryptocurrency exchanges simply do not work well together. You will likely have to find an intermediary to buy or sell Bitcoin or any other cryptocurrency using PayPal.
The Advantages of PayPal for Cryptocurrency
Despite the difficulties associated with purchasing cryptocurrency via PayPal, a large number of people still decide to take this route due to their level of comfort with the platform. PayPal is an option for anyone who needs some cryptocurrency in a hurry because payments can be made instantly. Despite the fees and low limits, depending on where you are in the world, PayPal may be the fastest way to acquire some cryptocurrency.
The Disadvantages of PayPal for Cryptocurrency
There are a number of disadvantages to using PayPal to buy cryptocurrency, and this option should probably be avoided if you are not in a rush. Buying Bitcoin and other cryptocurrencies with PayPal will come with higher fees than even using a credit card and much higher than if you used your bank account for a bank transfer. Additionally, there are extremely low limits on the few platforms where PayPal is even accepted as a payment option.
Perhaps the biggest disadvantage of using PayPal for Cryptocurrency is that it is simply very difficult to do. Most major crypto exchanges do not accept PayPal payments at this time.
How to Buy Bitcoin with PayPal
While using PayPal to buy Bitcoin would not be our top recommendation as a method to buy Bitcoin or any other cryptocurrency, there are ways to do it. We will outline what we think are the two best ways to buy crypto with PayPal:
LocalBitcoins
LocalBitcoins is a peer to peer marketplace for buyers and sellers of Bitcoin all around the world. Started in 2012, LocalBitcoins accepts more than 20 different payment methods, one of which is PayPal. Users are able to see how much Bitcoin sellers have for sale and their feedback scores. Once they find a rate they are willing to pay, buyers can then buy Bitcoin with their PayPal account should that be their desired payment method.
Buyers then enter the amount of Bitcoin they would like to purchase from the seller and wait for the seller to accept the sale. Once the offer is accepted the seller's Bitcoin is locked into escrow by LocalBitcoins, which protects both the buyer and seller. After making your PayPal payment you notify the seller, who upon confirming receipt of the payment notifies LocalBitcoins and the BTC is released to the buyer. This entire process can take under 10 minutes.
While it is safe to buy Bitcoin with PayPal on LocalBitcoins is should be noted that the fees to buy Bitcoin with PayPal are much higher than if you were to use credit cards, and exponentially higher than if you were to use bank transfers.
eToro
eToro is a trading platform where users can buy and sell a variety of financial products including stocks, commodities and cryptocurrency. eToro was created in 2007 and has customers in more than 170 countries. It is a fully regulated marketplace meaning your funds are somewhat protected.
It is very easy to buy Bitcoin with PayPal on eToro, as once you sign up you are immediately able to fund your account with PayPal in order to buy any of the available products. It should be noted that eToro is a trading platform, meaning when buying Bitcoins with PayPal you are not actually receiving the asset in your Bitcoin wallet. Instead you are speculating on whether the price is going up or down, and you are able to make money by being correct on that speculation.
We would not recommend using eToro for beginners who do not understand longs, shorts, and other asset trading concepts. That being said the fees when you buy Bitcoin with PayPal are very low, the caveat being that you do not actually own the Bitcoin. Experienced traders may find eToro an easy entry into trading Bitcoin without having to learn about storing crypto in a wallet.
PayPal Frequently Asked Questions
---
PayPal is not a cryptocurrency; it is an online payments platform. It is possible, however, that PayPal will one day integrate Bitcoin into their platform as an accepted currency.
---
While you cannot transfer Ethereum to PayPal directly, it is possible to to make this movement of money with Coinbase as a middleman. First, you will need to send your Ethereum to Coinbase (if it's not already on the exchange). Next, you will need to sell your Ethereum for your local fiat currency of choice. Lastly, you can withdraw your fiat-denominated funds into your PayPal account.
---
PayPal does not currently accept Bitcoin; however, a subsidiary of PayPal, known as Braintree, does allow merchants to accept the cryptocurrency for online payments.
---
Yes, you can use your PayPal credit card to buy cryptocurrency; however, it should be noted that buying crypto via a credit card comes with the same sorts of drawbacks found with buying cryptocurrency via PayPal.
---
PayPal and cryptocurrency are not really comparable. PayPal is an online payments platform while cryptocurrencies are a completely new form of money. Whether PayPal or cryptocurrency is better for you will depend on your specific use case. As a payments mechanism, cryptocurrency is usually a better option in unregulated markets.
---
You cannot fund Coinbase with your PayPal account, but you can withdraw funds from Coinbase into your PayPal account.
---
PayPal does not have its own cryptocurrency; however, it was originally involved with Facebook's Libra cryptocurrency project. PayPal has since dropped out of the association involved with the Libra project.
---
PayPal does not appear to be harshly critical of cryptocurrency, but that does not mean they like cryptocurrency. In general, PayPal has taken the same approach as many other online payment processors in that they aren't in any particular rush to adopt cryptocurrency into their platforms. However, PayPal would likely integrate Bitcoin or some other cryptocurrency in a situation where the technology is able to solve some sort of business-related issue for the company.