>

USD Coin Review | How to Buy USDC in 2021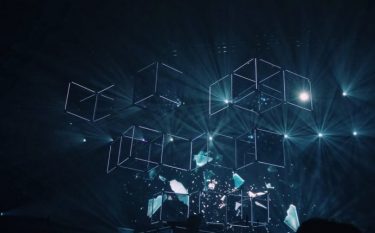 USD Coin Review | How to Buy USDC in 2021
USD Coin Pros & Cons
Among the top two convertible stablecoins (along with Tether)

Regulated by the New York State Department of Financial Services & Financial Crimes Enforcement Network

Enjoys institutional backing of Circle (among leading & best-funded blockchain-focused financial companies in the United States)

Experienced team of developers

Optimal for global USD-based transactions
Faces stiff competition in the stable coin market

Involves the KYC process for purchase & redemption

Cannot add significant value to your investment
Our Favorite Cryptocurrency Exchange for USD Coin
User-friendly
Great customer service
Low services fees
Diverse and consistently updated choice of coins
Funding Methods
Debit & Credit Bank, PayPal, ACH, Bank Transfer
USDC Rating
Price
ATH: $1.17 (May 08, 2019)
ATL: $0.92 (Aug 02, 2020)
Market Cap
Current: $4,765,839,841
ATH: $6,152,638,988
Supply
Current: 4,671,326,363 USDC
Max: 4,765,066,175
Network Speed
Rating: Medium
Transaction Time: 5 minutes
Transaction Rate: ~1000/s
Disbursement
Rating: High
Reason: USDC is the second-largest stable coin by volume and market capitalization (after Tether). It is accessible to nearly everyone worldwide.
Developer Engagement
Rating: High
Reason: USDC is the best fiat-backed stablecoin of choice by developers due to Decentralized Finance's growth. DeFi enables a wide range of applications such as borrowing, lending, and trading in a global environment. USDC protocols can be combined due to their programmable structure. Moreover, USDC acts as a medium of exchange between various protocols.
Liquidity
Rating: High
Reason: Global users of USDC stablecoin skyrocketed due to rising demand for a trusted USD Stablecoin issued by regulated financial institutions. Circle stated that USDC "surpassed 3 billion in circulation, growing by nearly 500% in 2020."

History of USD Coin
USD Coin project was launched in 2018 as a fiat-collateralized stablecoin. It was designed to solve two core problems associated with cryptocurrencies: high fluctuation and convertibility between fiat currencies and cryptocurrencies.
This stablecoin is the brainchild of Centre Consortium, a partnership between Circle and Coinbase.
USDC was developed based on the understanding that unless full transparency and strong governance are guaranteed, the market would not be able to trust this hybrid form of currency. This was mainly in response to Tether's largely unfounded claim that for every Tether in circulation, it has one US dollar in banks.
To remedy this problem, Centre publishes a monthly statement of their fiat reserves on their website and specific rules and guidelines regarding issuance and redemption of USDC.
This cryptocurrency is powered by Ethereum, and until recently, Centre only used Ethereum as its native blockchain. However, due to Ethereum's constant slowness as well as other shortcomings/bottlenecks, Centre was compelled to forge a partnership with other blockchains such as Algorand.
As of January 2021, $4.7 billion USDC is in circulation. Even though many consider asset-based cryptocurrencies as a potential new source of global currency, the downside is they can undermine government sovereignty. A 2020 report from the G7 stated that stablecoins could challenge the authority of central banks and influence monetary supply.
Where Can I Buy USD Coin?
You can purchase this stablecoin from the official issuer. However, it is much easier to buy USDC on a number of cryptocurrency exchanges (Coinbase being the best option). It's also available on:
Advantages of USDC
Notwithstanding, Tether is the most popular USD-backed Coin, due to Tether's lack of transparency about its funding and auditing processes, other forms of stablecoins are on the rise. USDC has a number of advantages that set it apart from the rest of the competition. In order to provide full transparency, USD Coin's mother company is regulated by the Financial Crimes Enforcement Network, which, among other things, investigates money laundering and terrorist financing.
A further advantage is being powered by Ethereum (easily stored in any Ethereum-compatible wallet).
USD Coin has a stable value. This means users can easily redeem it for 1 US$, which will be deposited to their personal bank accounts.
Furthermore, since USDC's assets are audited by Grant Thornton (the 7th largest accounting network in the world), its underlying 1:1 fiat reserve is guaranteed. These factors, combined with a fast global transaction capability, make USDC especially desirable for international transactions.
Disadvantages of USDC
High centralization of USDC is its main drawback. If a user is suspected of any wrongdoing  (breaking regulatory statutes, contributing to illegal activities, etc.), his/her Coins can be frozen or even confiscated.
The privacy of cryptocurrencies is vital for many users. However, Circle entails a Know Your Customer policy, requiring its users to provide identity documentation.
A third problem is a high level of competition among stablecoin providers. If any provider wants to really stand out above the rest, it should offer significant benefits to its customers. And notwithstanding its myriad strengths, USD Coin has not introduced any concrete evidence to show it can surpass its rivals.
A final disadvantage in investing in USDC is its relative immaturity. There were other US$-backed stablecoins that could not handle unforeseen challenges and problems (Tether being the most obvious example). Only time will tell whether the developers of this Fiat-collateralized token are able to deal with the inherent problems of the stablecoin market.
---
Yes, USD Coin is developed by Centre Consortium, a partnership between Coinbase and Circle. However, the Coin is issued by Circle.
---
No, although USD Coin is pegged to USD, and for each Coin an equal dollar is held in reserve, it's not officially backed by the US government. However, keep in mind that it is fully regulated by the Financial Crimes Enforcement Network, a subset of the US Department of the Treasury. Also, Circle announced in November of 2020 that it is working with the US government to provide financial aid for Venezuelan healthcare workers through this stablecoin.
---
Tether has the largest market cap and trading volume among stablecoins. But due to a significant security breach and strong suspicion that USD does not actually back its Coins, Tether is losing ground. USDC, by contrast, has a much firmer regulatory policy and is fully supported by USD. A further advantage of USDC is the fact that Circle provides a monthly audit report on USDC on its website.
---
The main reason to buy stablecoins is their stable value. Because they are pegged to fiat money (or other forms of assets), they provide a good investment option. Another advantage is the transparent nature of transactions. This, combined with these cryptocurrencies' fast speed and borderless nature, makes them especially optimal for global transactions.
---
You can change USD Coin to USD at any time. ERC-20 ensures the redemption of USDC tokens. For redeeming your money, you just have to specify a bank account and the amount you wish to withdraw. The minimum redemption amount is 100 USDC. It usually takes less than 24 hours for the money to be in your account.