>

BlockFi Lending Review: The Best Way to Earn Interest on Your Crypto?
Blockfi Overview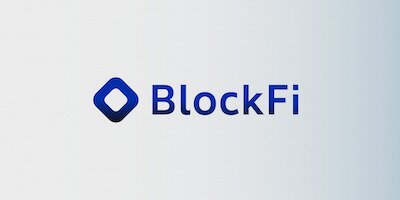 Solid interest rates for your cryptocurrency
Not required to lock up crypto for a set period of time
Reliable and safe platform based in the USA
Particularly good earn rates for Bitcoin and ETH
Offers an exclusive Visa card with Bitcoin rewards
Minimum Loan Amount
$5,000
Max Interest Available
8.6%
Pros & Cons
Integrated exchange platform makes it easier for users to manage their crypto holdings

Lenders can earn compound interest

Gemini (a trusted and regulated exchange) is the platform's custodian of crypto funds

Users can choose the cryptocurrency in which they earn their interest

Some users are able to earn more than 8% interest on their crypto asset holdings

Exclusive Blockfi Visa Card that offers Bitcoin rewards
Each withdrawal is charged a flat fee, with the exception of one free withdrawal per month.

Launched in 2019, BlockFi is still a relatively new player in the cryptocurrency space

BlockFi supports a limited number of cryptocurrency

BlockFi's rates are relatively low compared to competitors
BlockFi at a Glance
Products:
Interest accounts, trading, loans
Max interest available:
8.6%
Headquarters:
Jersey City, NJ, USA
Proprietary credit card:
Yes
Minimum loan amount:
$5,000
Maximum loan amount
Uncapped
Funding Methods
Funding Method
Deposit
Withdrawal
Speed
Bank Account (ACH)
No
No
n/a
Wire Transfer
Yes
Yes
1-3 business days
Cryptocurrency Transfer
Yes
Yes
Nearly instant
BlockFi Overview
Due to its affiliations with the What Bitcoin Did Podcast and The Pomp Podcast, BlockFi is one of the most well-known crypto lending platforms on the market. In fact, crypto lending wasn't really a topic of conversation before BlockFi hit the market in 2019.
Zac Prince is the CEO and founder of BlockFi, and the company was able to raise more than $60 million in funding before it launched. Some of the biggest names in Bitcoin and cryptocurrency, such as Morgan Creek Capital and Consensys Ventures, have invested in BlockFi.
For their custody solution, BlockFi tapped Gemini, which is based in New York and may have the best relationship with regulators out of any other cryptocurrency exchange on the market. In short, BlockFi offers the same services as a bank for cryptocurrency holders. Users are able to either take out a loan (after putting down some crypto collateral) or lend their cryptocurrency holdings to BlockFi to receive interest payments.
In addition the platform also offers an exclusive Visa card that offers cashback in Bitcoin. Finally BlockFi even gives users the the ability to buy cryptocurrency in certain regions, which makes it a one-stop shop for everything crypto.
Crypto Loans
Crypto Loans are the name of the game when it comes to BlockFi. Users are able to deposit their cryptocurrency on the BlockFi platform in order to gain access to a collateralized loan. Currently, users are only able to borrow against their Bitcoin, Ether, or Litecoin holdings. In most cases, it will only take a few hours to take out a loan with BlockFi.
Once a user has made a deposit, they are able to borrow up to 50% of the value of their cryptocurrency from BlockFi. In other words, if a user deposits $100,000 USD worth of Bitcoin onto BlockFi, they will be able to take out a loan up to $50,000 USD. Once the loan has started, the user can make monthly interest payments. The principle of the loan can be paid back at the end of the loan.
BlockFi holds the user's cryptocurrency deposit for the duration of the loan to protect themselves against possible defaults. In a situation where a user doesn't pay back the loan, BlockFi is able to seize the user's cryptocurrency deposit. The user's loan is denominated in U.S. dollars.
Interest Accounts
On the other side of every loan there is a lender, and that's where the BlockFi interest accounts come into play. When users deposit their cryptocurrency into a BlockFi Interest Account, they can earn up to 8.6% interest on a yearly basis. Notably, the interest is compounded, meaning users earn additional interest on their interest earnings (as long as they're left on the platform).
BlockFi currently supports interest accounts for Bitcoin, Ether, Litecoin, USDC, GUSD, and PAX. It should be noted that users are able to receive their interest payments in whatever cryptocurrency they prefer. Payments are made monthly.
There is no lock up required for BlockFi interest accounts, which means you don't have to stake your crypto for any set period of time. That's especially noteworthy considering some competitors require a lock-up period of up to three months.
BlockFi interest accounts are paid out at the end of every month, which is standard in the industry although some competing lending platforms do payout weekly or even daily in certain situations.
Is BlockFi Safe?
While cryptocurrency is inherently volatile it's pretty easy to say that BlockFi is one of the safest companies in all of crypto.
The company is based in the USA and utilizes Gemini Exchange for its crypto custodial services. Gemini Exchange, which was founded by the Winklevoss twins, is renowned as arguably the most secure and regulated exchange in the world. They even acquired a bank license recently.
In additional the company has secured financing from business heavyweights like Morgan Creek, Winklevoss Capital and Coinbase. This is pretty much the farthest thing from a fly-by-night operation.
All that said, BlockFi isn't a bank (not yet anyways) and you won't find any FDIC insurance that you might get at your local credit union. Still, BlockFi is as close to a sure thing as you're going to get in crypto.
BlockFi Visa Card
BlockFi offers what it's calling the "World's First-Ever Bitcoin Rewards Credit Card". There are numerous cryptocurrency debit and credit cards out there but BlockFi is the first company that has focused on Bitcoin rewards back to its customers.
The crypto Visa card is extremely straightforward compared to some of its competitors. Users receive a flat 1.5% cashback in Bitcoin on all the purchases they make. The physical card is also made of metal, which has become extremely popular in the high-end credit card business over the last few years.
The BlockFi card works slightly different than many competitors. Quite a few companies actually issue crypto debit cards, which you have to load up with crypto or credit but the BlockFi card is an actual credit card with a credit limit. You can spend up to your limit every month and, so long as you pay your balance, you won't pay any interest. That's all while receiving 1.5% back in Bitcoin.
The downside of the card is that it carries a hefty $200 annual fee. The bright side is that BlockFi is currently offering a $250 bonus for customers who sign up and spend $3,000 on the card in the first three months. Who knows what will happen the following year, however. As with all credit cards the exact rewards set-up is subject to change.
Extras
In addition to their lending platform, BlockFi also allows users to trade cryptocurrencies. That said, the list of available trading pairs is somewhat limited and region dependent. Currently it offers trading between Bitcoin, ETH, GUSD, USDC, Litecoin, Pax and PaxG.
The company also gives users the ability to buy the GUSD stablecoin directly with cash. That means users can potentially forgo starting an account on a cryptocurrency account and just purchase Bitcoin or other cryptocurrencies with GUSD. Currently BlockFi gives users the ability to buy GUSD with a bank account (ACH) or bank wire.
History of BlockFi
BlockFi was originally founded back in 2017; however, the platform did not launch until 2019. There was also a beta version of the platform available in 2018. The basic idea behind BlockFi was to bring traditional banking services, such as savings and loans, to the crypto arena.
In early 2018, BlockFi received funding from some well-known names in the crypto industry such as SoFi, and Kenetic Capital. Later that year, Galaxy Digital Ventures invested $50 million in the company. By April 2019, BlockFi had more than $50 million worth of crypto deposits on its clients' accounts. August 2019 is when Morgan Creek and Winklevoss Capital decided to invest in BlockFi.
BlockFi launched a trading platform in December 2019, and they are expected to release a credit card that allows users to earn crypto rewards by the end of 2020.
BlockFi Frequently Asked Questions
---
For Bitcoin depositors, 6% interest can be earned on up to 5 Bitcoin deposited into an account. Anything over 5 Bitcoin will earn a 3.2% interest rate. For Ether deposits, the offered interest rate is 4.5%, and the rate for Litecoin deposits is 3.8%. Deposits of USDC, GUSD, or PAX can earn 8.6% interest.
For loans, the interest rates depend on how much collateral a user puts down with BlockFi. Users who borrow less against their crypto collateral will be able to gain access to lower borrowing rates. A user who borrows an amount worth 20% of their deposit get a 4.5% APR, those who borrow 35% of the value of their crypto holdings get a 7.9% APR, and those who borrow half the value of their cryptocurrency deposit get a 9.75% APR. There is also a 2% origination fee associated with loans on BlockFi.
---
Yes. The BlockFi Visa card offers a flat 1.5% cashback in Bitcoin but it does cost a yearly fee of $200.
---
Celsius Network offers a few advantages over BlockFi, but it can also be a bit more confusing. Additionally, Celsius Network does not have the same level of prestige as BlockFi when it comes to the investors backing the project, as Celsius Network raised its funding through an initial coin offering.
That said, Celsius Network does offer a number of additional options in terms of cryptocurrencies that can be used as collateral for loans or interest-bearing deposits. In addition to the Bitcoin, Ether, and Litecoin options that are also available on BlockFi, Celsius Network users are able to use Bitcoin Cash, Ripple, Dash, or EOS as collateral. There are also more stablecoin options available with Celsius Network. In terms of interest accounts, Celsius Network supports 25 different cryptocurrencies.
Celsius Network also offers low interest rates for borrowers. For example, users who borrow against Bitcoin collateral are able to get a lower APR% than on BlockFi. Those who deposit funds into interest accounts are also able to generally earn more with Celsius Network, with nearly 10% interest offered for stablecoin deposits.
Celsius Network also has its own token, which can be used to get discounted rates on loans and higher interest payouts.
---
Gemini, which is well known and regulated cryptocurrency exchange based in New York, takes care of custody for BlockFi. The vast majority of the cryptocurrency held by Gemini is done so via cold storage, which is a method of holding cryptocurrencies in an offline manner.
While BlockFi deposits are not FDIC insured, Gemini's does have insurance on some of the funds that it holds on behalf of its users. This insurance policy only covers the funds held in Gemini's hot wallets.
---
In terms of crypto custodians, there aren't many options that could be considered safer and more regulated than Gemini, which is the company that handles BlockFi users' crypto deposits. That said, it's important to understand the risks involved with handing custody of crypto assets over to any third party. Check out our article on custodial wallets vs non-custodial wallets.
---
BlockFi is able to turn a profit on the spread between their loan and interest account rates, meaning, taking a cut from the difference between interest charged on crypto loans and interest given to crypto lenders. As mentioned previously in this piece, BlockFi allows its users to borrow Bitcoin for rates up to 9.75%, but those with interest accounts are only receiving 3 – 6% on their Bitcoin holdings.