>

Buying Cryptocurrency in Australia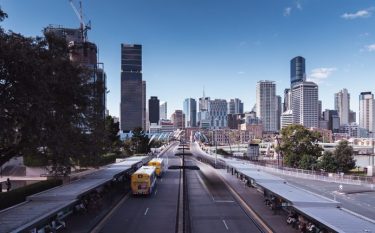 Buying Cryptocurrency in Australia
Best Cryptocurrency Exchanges in Australia
CoinSpot currently offers the easiest way to get your hands on some Bitcoin from Australia. The platform has been around since 2013, which was during the time the new form of electronic money hit the mainstream for the first time.
CoinSpot has built up a strong reputation as a trusted platform for buying and selling most cryptocurrencies over the years, and their free and instant deposits are a key selling point of their operation.
In addition to being a trusted platform that has never faced a serious security incident, CoinSpot also offers tremendous customer support that is available 24 hours a day, 7 days a week.
When looking at an exchange for the first time, new users can sometimes get overwhelmed, especially when there are a large number of different crypto assets from which to choose. That said, CoinSpot has been able to build a service that makes the processing of buying one's initial crypto holdings as simple as possible, all while keeping trading fees relatively low for their customers.
Coinbase, Binance and Kraken are also good options for Australians.
Premier Australian cryptocurrency exchange
Over 150 different cryptocurrencies available
Very safe and complies with several different Australian financial law agencies
Supports POLi for buying cryptocurrency
Funding Methods
POLi, PayID, Direct Deposit + more
User-friendly
Great customer service
Low services fees
Diverse and consistently updated choice of coins
Funding Methods
Debit & Credit Bank, PayPal, ACH, Bank Transfer
Trustworthy exchange
Supports many different funding options
Accepts users from across the globe
High trading volume
Funding Methods
Wire Transfer, ACH
Easy sign-up process
Lowest transaction fees of any major exchange
175+ different digital assets available
Free deposits
Funding Methods
Debit & Credit Card, Wire Transfer, ACH
Is It Easy to Buy Bitcoin in Australia?
It is extremely easy for anyone in Australia to buy Bitcoin from a variety of user-friendly cryptocurrency exchanges today. While trading options were limited in the early days of Bitcoin, there was an explosion of new exchange platforms that were launched in the mid 2010s. Many of these new platforms focused on creating easy-to-use interfaces that the average Joe or Jane on the street could understand. While these platforms will make it simple for anyone in Australia to purchase their first Bitcoin, consumers should always remember that there is usually extra costs associated with convenience.
Recently, the launch of a digital ID system in Australia has made it much easier for users to get verified on exchanges and start trading cryptocurrencies as quickly as possible.
Is It Legal to Use Cryptocurrency in Australia?
Cryptocurrencies and legal to buy, sell, and use in Australia. For now, the main restrictions and regulations imposed on the Bitcoin industry in Australia revolve around the centralized exchanges rather than the crypto networks themselves. This means that, while customers will be required to share personal information with exchanges to purchase their crypto assets, users are free to move their funds off of the exchange, and send or receive crypto to their non-custodial wallet. That said, users still need to be wary of capital gains taxes, which still need to be calculated every time a cryptocurrency is sold (including when it is used to pay for goods or services).
Which Cryptocurrencies Can I Buy in Australia?
If a cryptocurrency exists, you should technically be able to buy or sell it, as there is nothing stopping people from trading these assets in a peer-to-peer manner. However, this process can be rather cumbersome to newcomers, which is why getting listed on known, centralized exchanges is extremely important for the viability of a crypto asset.
CoinSpot lists more crypto assets for trade than any other platform in Australia. On this exchange, you'll be able to purchase popular crypto assets like Bitcoin and Ethereum or more niche offerings like VTC, GBYTE, or CELR. There are currently more than 100 different crypto assets available for trade on CoinSpot.
What is the Cheapest Way to Buy Cryptocurrency in Australia?
In Australia, the fees associated with buying any cryptocurrency can range from 0% to 5% or more. Notably, an important factor to consider when looking for the lowest cryptocurrency trading fees in Australia is whether or not the exchange has AUD trading pairs. If Australian dollars cannot be used on the trading platform, then the fees associated with trading will effectively be doubled because customers will be required to convert their AUD into USD or another currency before making their first trade.
In terms of low trading fees for AUD-based trading pairs, Swyftx is currently the best option on the market. That said, you should also consider the fees associated with various deposit and withdrawal methods on this platform to make sure that you're able to get the best rates possible for your cryptocurrency trades.
Where Can I Sell Cryptocurrency in Australia?
In general, selling your cryptocurrency will be easier than buying it in Australia. This is because cryptocurrency transactions are irreversible. In other words, the person receiving your cryptocurrency in a trade will have strong guarantees that you will not attempt to fraudulently reverse a trade after it has been made.
If you're looking to get the best possible price for your crypto holdings, then you'll want to stick with Swyftx. If that platform is too confusing for you, then CoinSpot will be your best bet. Either way, remember to track your crypto sell orders, as you'll need to pay taxes on any gains made during your cryptocurrency trading.
Can I Buy Bitcoin with a Credit Card in Australia?
Many people want to know how to buy cryptocurrency with a credit card in Australia because this is the payment method that they are most familiar with using for online transactions. While it is definitely possible to buy Bitcoin with a credit or debit card, it should be noted that this type of exchange usually comes with much higher fees. This is due to the fact that exchange platforms face much higher risks of fraudulent transactions occurring when traditional payment cards are used.
Coinbase and Coinmama are two of the best options when purchasing Bitcoin or altcoins with a credit or debit card in Australia. While Coinbase has lower fees for this type of crypto trade, Coinmama allows its customers to purchase more cryptocurrency via a single trade made via a debit or credit card.