What Happened to the Biggest ICOs of All-Time?
Bitcoin's rise to almost $20,000 in late 2017 may have attracted the most mainstream attention for crypto up until now, yet initial coin offerings (ICOs) have also been another big draw for the wider public. By raising over $50 billion to date for a wide variety of startups, they've shown that even the smallest projects don't need to go through big VC firms to generate funding.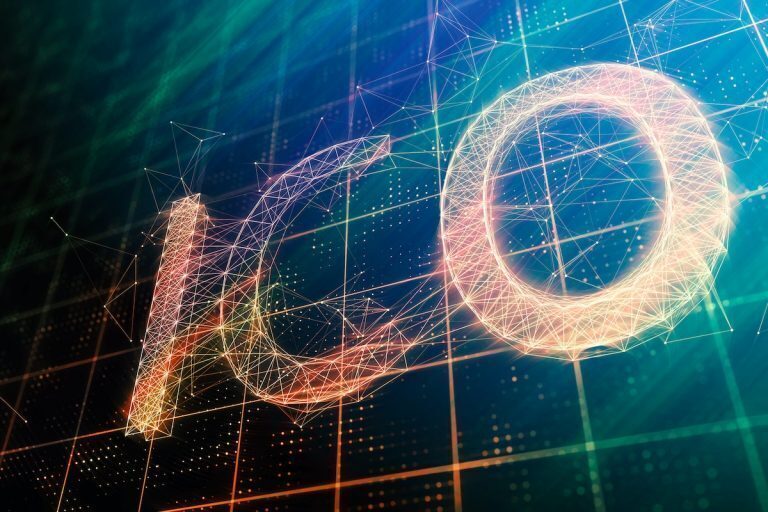 Some of the amounts raised by individual ICOs have been staggering, dwarfing the amounts raised in seed capital by non-crypto tech startups. Some of the largest ICOs have even ended up not too far away from some of the biggest initial public offerings (IPOs) of all time.
But what has happened to the ten biggest ICOs to date? Have they succeeded, or have they squandered the money spent on them? As this list will show, while there have been a few notable exceptions, most of the top ten have struggled or fallen into obscurity, where they offer us a reminder to think really long and hard before investing money in a project or coin.
1. EOS – $4.1 Billion, June 2018
Comfortably taking the top spot, EOS raised a whopping $4.1 billion over the course of a year-long ICO that closed in June 2018. Based on a delegated proof-of-stake (dPoS) blockchain that would reportedly handle thousands of transactions per second, it was billed as an 'Ethereum killer' capable of providing the underlying bedrock for new decentralized apps and ecosystems.
Sadly for EOS' investors, things didn't quite pan out as advertised. Significant doubts were raised as to EOS' level of decentralization, with one November 2018 research paper concluding that EOS is "fundamentally similar to a centralized cloud computing architecture without the fundamental components of a blockchain or peer-to-peer network."
In June 2018, when the EOS mainnet launched, one EOS token was worth $14.64. EOS is now worth about $2.50, representing an 82.9% collapse in price. Usage numbers also remain pretty low compared to Ethereum and Tron, which account for the vast bulk of the DeFi ecosystem.
And if you wanted further confirmation of EOS' fall from grace, LiquidApps — a second-layer solution intended to improve EOS' scalability — managed to raise a paltry $2.8 million a 2019 ICO.
2. Telegram Open Network – $1.7 Billion, March 2018
Next up is social network/messaging site Telegram, which raised a hefty $1.7 billion in two ICOs ending in March 2018. These were for its Telegram Open Network (TON), which was planned to be a blockchain-based messaging and social network which could also be used for payments.
TON certainly drew lots of attention from the crypto community, but it also drew attention from the Securities and Exchange Commission (SEC), which in October 2019 prohibited its launch in the U.S. and the distribution of tokens sold in the ICOs.
That was pretty much the death of TON. It labored on for several more months, hoping to find some kind of workaround that would involve avoiding the U.S., but in May Telegram CEO Pavel Durov announced that TON would never be launched. In June, the SEC ordered Telegram to pay $1.2 billion in refunds to investors in its ICOs, implying that many won't be getting all of their money back.
3. Bitfinex – $1 billion, May 2019
Bitfinex is one of the biggest crypto-exchanges in the world. It also has one of the most questionable reputations, given the status of its Tether stablecoin and the question of whether Tether is sufficiently collateralized. Around the end of 2018 and beginning of 2019, it appeared to be beset with a number of financial difficulties, so it decided to launch its own token, LEO.
Unnamed private investors reportedly spent around $1 billion (in Tether, naturally) in a private ICO in May 2019. The LEO token grants holders discounts on Bitfinex trading fees, and was opened to public trading from May 20, 2019. It hit a peak of $1.97 on June 13, 2019, and now trades at around $1.20.
Source: CoinGecko
4. Dragon Coin – $407 million, May 2018
Macau-based Dragon Inc. planned to launch a blockchain-based online casino, with its very own cryptocurrency, Dragon Coin. At the height of the 2018 ICO boom, it seemed like a sizable portion of investors were intrigued by this idea, with a mix of private and public backers snapping up dragon coins worth around $407 million.
As of writing, Dragon Coin still exists, but it would appear to be an extremely minor presence. In March 2018, one Dragon Coin (DRG) was worth $2.34, while now one DRG can be bought for the princely sum of $0.0475.
Source: CoinGecko
5. Huobi Token – $300 Million, January 2018
Chinese crypto-exchange and financial services provider Huobi launched its own cryptocurrency, Huobi Token, in 2018. Designed to offer discounts and perks within the Huobi ecosystem, it proved very popular with investors, raising $300 million in a public ICO that closed in January 2018.
As is the case with other native exchange tokens, Huobi Token has largely held its own since its ICO. It peaked at $5.93 in June 2018, and currently sits at $4.64.
Source: CoinGecko
6. Hyundai DAC – $258 Million, December 2017
Yes, a subsidiary of car manufacturer Hyundai held a public ICO for its very own HDAC cryptocurrency in December 2017, raising some $258 million from investors. HDAC was designed to be part of a blockchain ecosystem for use with the Internet of Things and with inter-blockchain integration.
Despite failing to set the world alight with mass adoption, HDAC Technology is still in operation, steadily forming partnerships with a number of other companies to this day. Its cryptocurrency is priced at $0.018, having peaked at around $0.106 in June 2018.
7. Filecoin – $257 Million, September 2017
The biggest ICO ever at the time, Filecoin raised $257 million for its native cryptocurrency (FIL) in September 2017. FIL would power a decentralized cloud-based data storage system, which would see miners competing with each other to offer storage space to users of the network.
It certainly seemed like an interesting concept at the time, but Filecoin has suffered a number of delays on its road to launching. As of writing, its mainnet is due to launch on October 15, 2020, an announcement which has recently helped to push FIL relatively close to its peak price.
8. Tezos – $232m, July 2017
Another Ethereum rival, Tezos raised an impressive $232 million in July 2017, based on the premise that its 'self-amending' governance process would avoid fractious forks and community disputes.
Since launching in September 2018 Tezos has actually done pretty well, with its XTZ cryptocurrency hitting an ATH of $4.39 in August of this year. It has since fallen to $2.10 since August, and while it has enjoyed a resurgence since its ICO and class-action lawsuit (which was settled in September), it still isn't close to cracking the top ten blockchains in terms of users numbers and adoption.
9. Sirin Labs – $157.8m, December 2017
Israel, and Switzerland-based, Sirin Labs raised its multimillion-dollar sum on the back of plans to build the 'world's first' blockchain phone, Finney. The phone was designed as an Android device with a built-in cryptocurrency wallet, while the Sirin Labs Token (SRN) would power purchases across its DApp ecosystem.
Sirin did indeed launch Finney, doing so in December 2018. However, it's likely that sales of the phone were very underwhelming, with the firm laying off 25% of its workforce in April 2019, at a time when Sirin CEO Moshe Hegog faced a $50 million lawsuit related to previous business ventures. The price of SRN had also collapsed by that point, dropping from a peak of $3.51 in January 2018 to $0.010 today.
Source: CoinGecko
10. Bancor – $153m, June 2017
Rounding off this list, Israel-based Bancor raised $153 million in only three hours in June 2017, with the proceeds of its ICO going towards the development of its non-custodial crypto-exchange.
Unlike some of the other ICOs on this list, Bancor has done relatively well in recent months. Its exchange has benefited from the recent rise of DeFi (decentralized finance), while its BNT token is up by just over 230% across the past 12 months.