>

CoinSwitch Review: A Different Way to Buy & Trade Crypto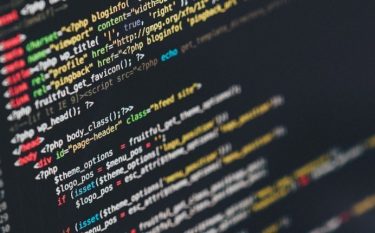 CoinSwitch Review: A Different Way to Buy & Trade Crypto
Easy to use

300+ trading pairs

No registration required
Number of offers seems limited

No fiat deposits

Only accessible via browser
Setting Up Your CoinSwitch Account
You do not need to register for CoinSwitch in order to use its service but registering allows you to track your trade history and opens up more offers for your desired trade. In order to set up your CoinSwitch account follow these simple steps:
Click Account at the top of the CoinSwitch homepage
Click Register
Enter your email, pick a password, accept terms
Click Create Account
Open your email to verify your account through verification email sent
Done! You are now registered to trade on CoinSwitch
If you would prefer to remain completely anonymous while using CoinSwitch then there is no need to register, and we found that the options available for trades were the same before and after registering.
CoinSwitch Funding Methods
Because CoinSwitch is an exchange aggregator, and holds no funds themselves, you cannot fund your account. It is designed to work as an exchange service rather than a custodian of users' funds. However, you can still purchase crypto using a Visa or MasterCard credit card. This crypto will need to be sent to a wallet you already have though.
Once in an external wallet you can "fund" your CoinSwitch account by trading your purchased crypto for another crypto. Essentially in order to use CoinSwitch to its full potential you need to already own crypto. If you are looking to make an initial purchase of crypto using fiat and hold it there, then there are better options such as fiat to crypto exchanges like Coinbase.
What You Can Buy on CoinSwitch
CoinSwitch supports over 650 cryptocurrencies with 300+ trading pairs, all of which are also purchasable via credit card. Overall, they support over 45,000 crypto to crypto exchange pairs. Here is just a small fraction of the digital assets available for purchase on CoinSwitch:
For a full list of CoinSwitch supported coins, click here.
Supported Operating Systems
CoinSwitch is only available through your favorite web browser such as the Brave Browser or Chrome. There is no mobile app and no desktop app.
Is CoinSwitch Safe?
The only risk of using CoinSwitch is user error, therefore it is very safe. If you put in the wrong recipient address somehow, then you lose your funds. This is true of any crypto transaction though so there is nothing inherently unsafe about using CoinSwitch.
CoinSwitch is safe because it does not actually ever hold any users' funds, it is simply a trade facilitator, nothing is stored by them and there is no wallet on CoinSwitch. So, if the site were to be hacked, there would be nothing to steal except for users' email addresses, there is no further user information that CoinSwitch asks users for.
CoinSwitch Fees
CoinSwitch fees are very reasonable because you are able to see each option's fee structure. Fees on CoinSwitch range from 0% to 0.49% depending on the option you select. However, this fee does not include any potential fees incurred by using the exchange you select, or the network fee that is required to transmit the transaction to the blockchain.
---
Yes! CoinSwitch requires no registration if you do not wish to do so, you can trade your crypto for crypto completely anonymously.
---
CoinSwitch is considered an aggregator because it takes rates from various exchanges and shows them to you in one place, with the best rate listed at the top.
---
While in theory CoinSwitch seems like a better idea, it seems that at the time of writing, the only two offers CoinSwitch gives are for Changelly and ChangeNow, which means you might as well use Changelly until CoinSwitch aggregates more than two options.
---
Using CoinSwitch is easy! Simply put in the crypto you want to trade, and the crypto you want to receive, then follow the easy on-screen instructions. You will need to already have a destination/recipient wallet address.
---
Yes! You can use a Visa or Mastercard credit card in order to buy crypto on CoinSwitch. There will be additional fees. If you are looking to buy crypto using a credit card there are likely better options out there such as fiat to crypto exchanges. Click here for our comprehensive list.